Andrea Bocelli and son Matteo perform stunning 'Fall On Me' duet from home
23 April 2020, 17:21 | Updated: 24 April 2020, 15:57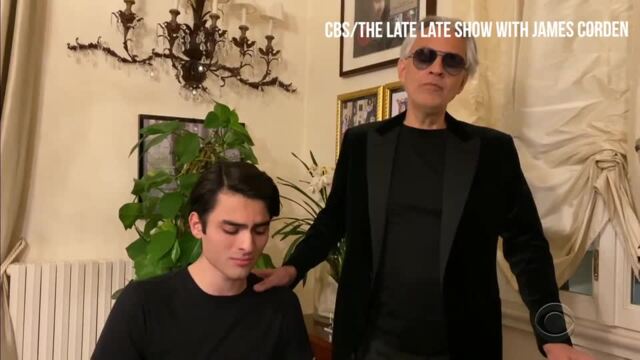 Andrea & Matteo Bocelli- Fall On Me
In uncertain times, this beautiful duet from the Bocellis is just what we all need.
Earlier this week, self-isolating tenor Andrea Bocelli and his son, Matteo, performed a heartwarming rendition of 'Fall On Me' from their home in Italy, amid the coronavirus pandemic.
The musical duo had called in to The Late Late Show Starring James Corden to raise awareness of the Andrea Bocelli Foundation – a humanitarian charity providing support to communities experiencing poverty, illiteracy and distress due to illness and social exclusion.
In the video (watch in full below), Andrea says: "For my Foundation, in this moment it's very complicated because as you know the situation in Italy is difficult. Everyone working for my Foundation is very busy, and everyone is working very hard."
Matteo adds: "We take the positive part of this situation – being with family doesn't happen very often for us because we always travel, so we feel very lucky for this given that we know many other people aren't feeling very well.
"We're gonna perform 'Fall On Me', the duet that we recorded (thanks to my dad, of course), and we're very happy to share this song with all of you."
Click here to view the NHS's latest coronavirus advice >
Andrea & Matteo Bocelli: Fall On Me
Taking their positions by the piano, the father and son proceed to sing a powerful version of the ballad, which was first released as a single in 2018 and featured on Andrea Bocelli's No. 1 album, Sì.
With lyrics penned by American singer-songwriters, A Great Big World (AKA writing duo Ian Axel and Chad King), the song became an instant hit with music fans – peaking at No. 97 on the Canadian Hot 100 – and was later covered by pop icon, Christina Aguilera.
Now, multi-award-winner Andrea delivers a beautiful descant over the well known melody as Matteo sings: "Fly like a cannonball, straight to my soul, tear me to pieces and make me feel whole, I'm willing to fight for it and carry this weight."
Blowing us away with that unmistakeable chorus, they continue: "Fall on me with open arms, fall on me from where you are, fall on me with all your light."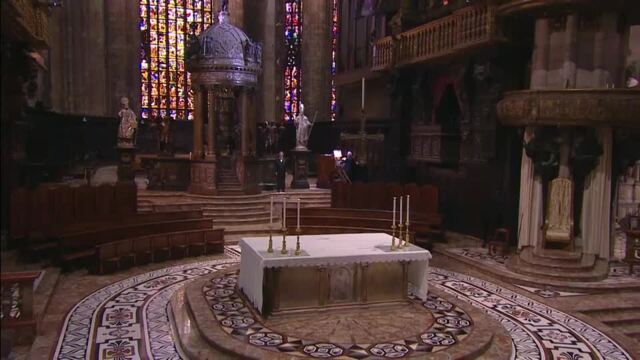 Watch as Andrea Bocelli sings in Milan's empty Duomo cathedral
The duet comes after Andrea Bocelli's recent performance at Milan's empty Duomo Cathedral, followed by his appearance on One World: Together At Home, where he teamed up with Céline Dion, Lady Gaga and Lang Lang to perform a spectacular virtual rendition of 'The Prayer'.
Thank you, Andrea and Matteo, for the beautiful music.