Emotional Sir Anthony Hopkins watches as André Rieu's orchestra plays the waltz he wrote 50 years ago...
20 November 2023, 17:32 | Updated: 21 November 2023, 08:44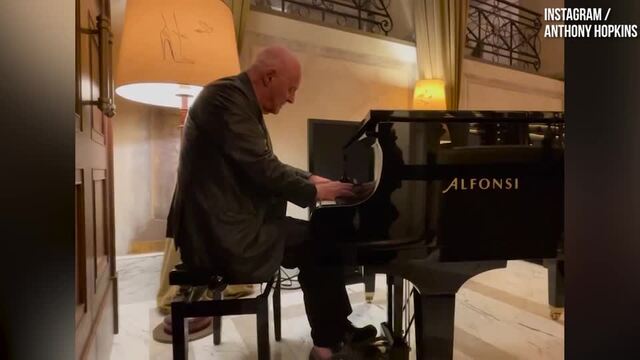 Anthony Hopkins entertains hotel guests with piano performance
A dream comes true as the Oscar-winning actor's 1964 classical composition is heard again, decades after it was first written.
Legendary Welsh actor Sir Anthony Hopkins is also a pianist and composer, with a deep love of music.
And here's a magical moment, where one of his first compositions is heard anew, thanks to 'King of the Waltz' André Rieu and his Johann Strauss Orchestra.
The actor wrote this piece, And the Waltz Goes On, in 1964 when he was in his 20s. Years later, Hopkins and his wife were watching one of André Rieu's famous concerts. "I'd love to have that waltz played in Vienna," the actor said to his wife, as a passing comment.
Little known to Hopkins, his wife then contacted Rieu and shared the sheet music of the nearly 50-year-old composition. The Dutch violinist then surprised the Welsh actor with a phone call, saying his orchestra had just rehearsed his waltz and wanted to perform it live.
Read more: Can Anthony Hopkins play piano? Inside the actor's musical skills and compositions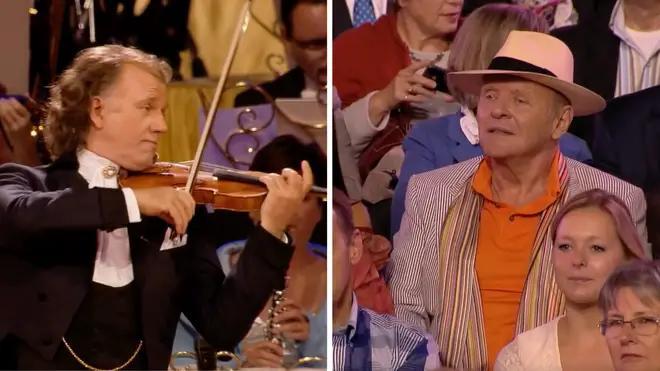 A few months later, that Vienna premiere became a reality. The Dutch violinist recalled Hopkins coming to him afterwards, saying, "I love it, I love it, and I have tears in my eyes!"
Rieu added: "Playing his waltz for the first time in one of the most beautiful halls in Vienna was like a dream for both of us."
André Rieu - And The Waltz Goes On (composed by: Anthony Hopkins)
Rieu and his orchestra continued to tour with the piece. The above performance took place in 2012, during the Dutch violinist's famous Maastricht concerts.
Watch as a visibly moved Hopkins watches the performance from the audience. Afterwards the actor stands and removes his hat, thanking the orchestra and waving to the Maastricht crowd.
He may be best known as Hannibal Lecter in The Silence of the Lambs or Odin in Marvel's Thor, but Sir Anthony Hopkins' piano and compositional talents have taken the Internet by storm in recent years.
During the Covid pandemic, the movie legend went viral on social media, playing his piano music with his pet cat Niblo perched on his lap.
Earlier this year, he stunned hotel staff with spontaneous piano playing in an empty lobby.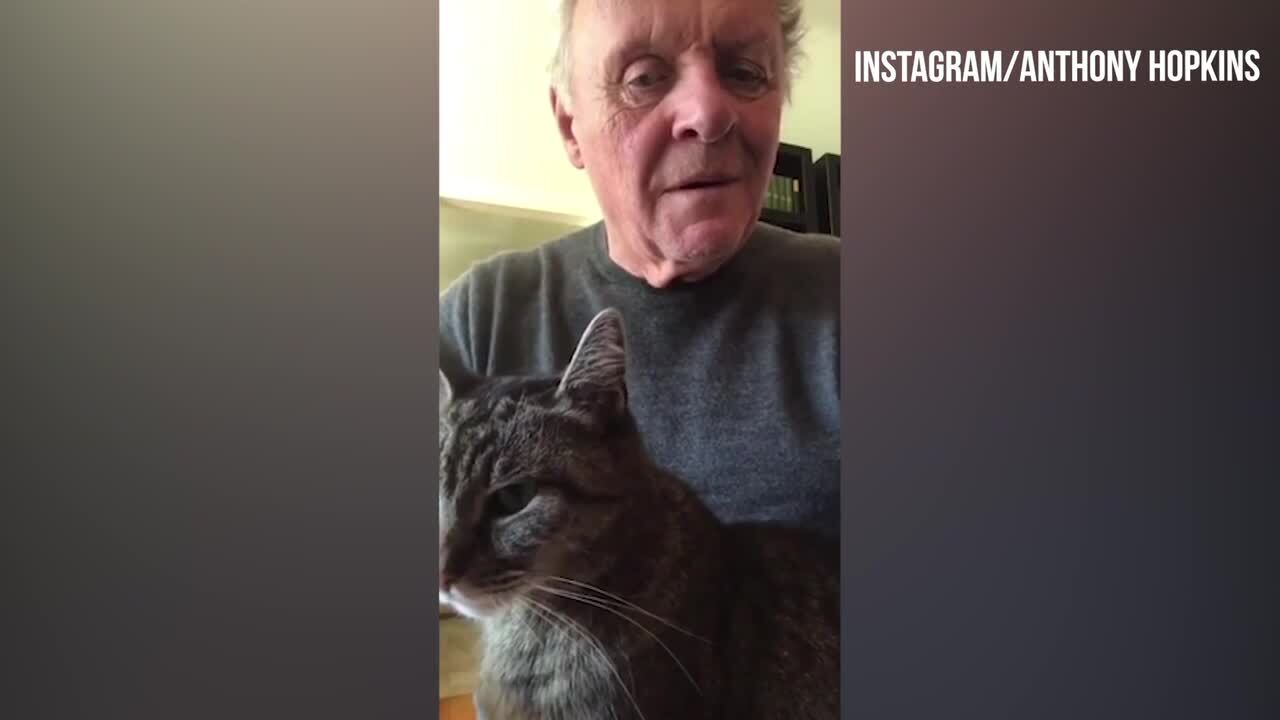 Anthony Hopkins serenades his beloved cat during self-isolation
Though he has enjoyed a glittering career as an actor, he often speaks of music and composition as a first love.
"Music was my first desire, my first wish," Hopkins told Gramophone magazine in 2009. "I soon realised that I wanted to be involved and started composing at an early age, writing for the piano."
From that first wish, to a Vienna premiere almost 50 years later. Musical dreams can really come true...