André Rieu cancels US tour in light of coronavirus travel ban
12 March 2020, 17:29 | Updated: 17 March 2020, 12:05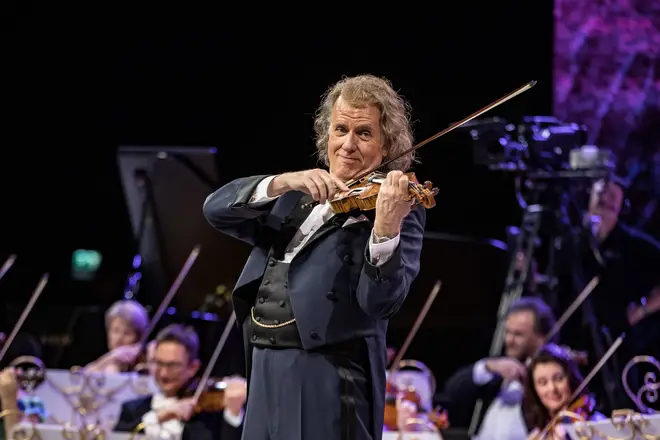 Rieu had been due to perform in the US with the Johann Strauss Orchestra later this month, but was forced to call off the tour following the President's new travel ban.
André Rieu and his Johann Strauss Orchestra have cancelled their US tour, following President Trump's announcement that all European flights into the country are temporarily suspended as concerns mount over COVID-19.
The US President delivered the news of the 30-day travel restriction to the nation on Wednesday (11 March), during a prime-time Oval Office address on the federal response to the coronavirus pandemic.
As a result, Dutch conductor and violinist, Rieu, and 100 others who had flown to America for the tour are now trying to book flights back home to Holland, after performing their first concert in Tampa last night.
Read more: Star pianist Yuja Wang abruptly cancels European tour because of coronavirus >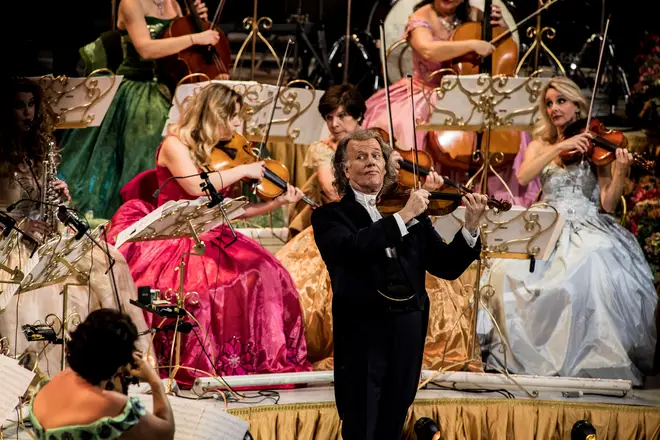 The remaining shows, which had sold more than 70,000 tickets, were due to take place in Sunrise, Orlando, Atlanta, Phoenix, San Diego, Las Vegas, Anaheim and Oakland, but these have all been cancelled in a bid to contain the virus.
Rieu said: "It is with great sadness that we must confirm the rescheduling of our remaining USA tour dates due to the risks of COVID-19. The well-being of our beloved fans, musicians and staff is always our top priority.
"Although we are very disappointed not to be able to perform for you now, we are committed to doing our part to help protect you at this stage. We are already working to reschedule the concerts and all tickets will be honoured for the new dates.
Read more: An updating list of all the major classical music events cancelled due to coronavirus so far >
"My orchestra and I look forward to returning to the US to celebrate unforgettable nights of joy, music and dance with all of you."
Speaking about the ban, DHS Acting Secretary Chad F. Wolf said in the Address: "The actions President Trump is taking to deny entry to foreign nationals who have been in affected areas will keep Americans safe and save American lives.
"In January and February, the Administration issued similar travel restrictions on individuals who had been in China and Iran. That action proved to be effective in slowing the spread of the virus to the US, while public health officials prepared."
During his speech, Trump added that the European Union had "failed to take the same precautions" as the US and confirmed the new measures will take effect this Friday at 12am, but the UK and Ireland will be exempt from the ban.
Read the latest important updates on the coronavirus pandemic >