'Taking away music education is an incredibly dangerous thing' says top trumpeter Alison Balsom
22 June 2018, 16:24 | Updated: 22 June 2018, 16:32
Alison Balsom is best known as one of the world's best trumpet players, but this year she starts a new role – as artistic director of the Cheltenham Music Festival. She spoke to Classic FM about the magic of live music making and the vital importance of music education
Alison, you've just started a new role as artistic director of the Cheltenham Music Festival. What are you most looking forward to about this year's festival?
I'm most looking forward to the exceptional level of artistry that happens in Cheltenham and has done for decades. There's the magic of classical music mixed with the innovation. I want to achieve a real festival feel so people come, and they don't know what they're going to hear but they know they're going to have a nice time.
Are there any highlights you'd pick out from this year's programme?
There's the incredible violin virtuoso Maxim Vengerov but I'm also looking forward to 'Thrones, Swords and Fantasy', which is a film and gaming music night. I'm really looking forward to hearing the Orchestra of the Age of Enlightenment – I always just absolutely love them. And I can't wait to experience the virtual reality orchestra, which is where you wear a virtual reality headset and can experience being inside the orchestra.
It must be quite a change from your career as a trumpet player?
Well I'd say there are quite a lot of parallels because it's very much about finding something to really get your teeth into in classical music that will nourish you and stay with you. But also not letting anyone feel that it's exclusive and not for them. That's really similar to the way I try to programme as a trumpet player, making sure that there's something that will really stay with you, the way that classical music really has the power to do.
Music education projects and concerts for families and children play a large part in the Cheltenham Festival – and music education is something that's always been important to you. Why is that?
I feel that all musicians should acknowledge how much music has played a positive role in their lives. The fact that we're professional musicians is completely beside the point, it's just that we have this wonderful enrichment to our lives because of the opportunities to play music when we were young. Having a public mouthpiece to voice these things is a real privilege for me. But I think all of us musicians, both professional and amateur as adults should say, "I'm so thankful I had that chance when I was a kid". I recognise all the many many things it did to help me grow as a human being, more than as a professional trumpeter.
And if you were in the room with the people making the decisions about the national curriculum, what would you say to them?
I would just say be very careful because you're passing the baton. History shows that we punch way above our weight, culturally. We have an incredible historical legacy of culture and music in our culture and to be so short-sighted to not prioritise that because it doesn't necessarily lead to an obvious income source is incredibly dangerous. We've scientifically proven now how much music helps children learn other subjects, helps them with their concentration, their self-esteem, their mental health, their collaboration with other people. There are countless benefits to learning music so to take that away is an incredibly dangerous thing.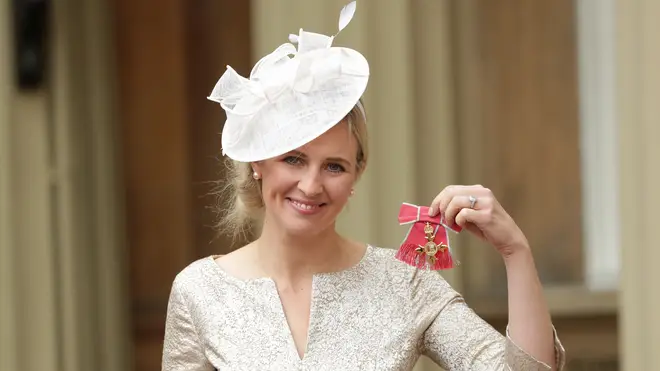 What advice would you give to a young brass player hoping to make it as a soloist?
My advice would probably be the same advice I give to kids: keep going to live concerts, keep going to hear the things that inspire you and remind you why you want to follow this career path, which is not the easiest of career paths. Because there's nothing like the magic of live music. To keep surrounding yourself with that when everything else clouds your vision, that's the best way to remember why you're doing it.
It can feel like society is very divided today. Do you think that music can help bridge those divides?
Absolutely, music has a huge role to play. It's an apolitical subject and quite often I've found myself sitting next to someone from another country, we don't speak the same verbal language but of course we do speak the same language because we're both playing music together. And I think it's perhaps an under-estimatedly powerful tool in these times, more than ever.
The Cheltenham Music Festival takes place 30 June – 15 July in venues around Cheltenham. Find out more at the festival's website.