Boy who blurted out 'Wow!' in concert, invited back as a special guest
15 October 2019, 17:26 | Updated: 15 October 2019, 17:43
Nine-year-old Ronan Mattin, who went viral earlier in the year for exclaiming 'wow' after some magnificent Mozart at Boston's Symphony Hall, has been invited back by the orchestra.
Back in May, the story of a nine-year-old boy who couldn't hide his enthusiasm for Mozart went viral.
Now dubbed the "wow child", young Ronan Mattin exclaimed "wow" loudly in the silence before the applause at the end of The Handel and Haydn Society's performance of Mozart's Masonic Funeral Music, and delighted audiences around the world.
Mattin, who is on the autism spectrum and is "obsessed with musical instruments", was invited by the orchestra to return to Boston's Symphony Hall and attend a dress rehearsal as a special guest.
He left school early for the visit and was accompanied by his grandparents, according to The Boston Globe.
Read more: The 9-year-old boy who blurted out 'Wow!' at the end of a concert has been found >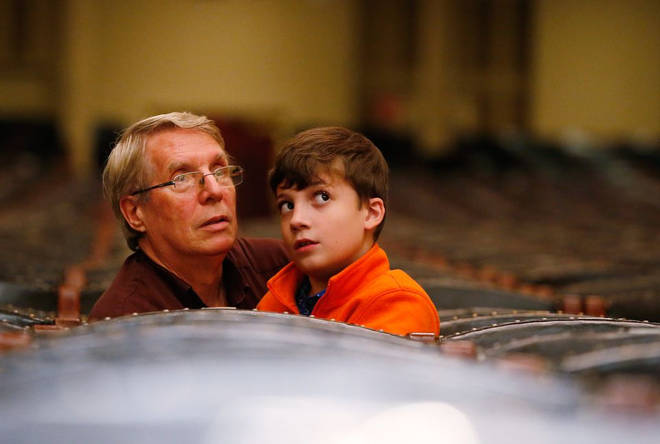 Read more: Sheku Kanneh-Mason: 'Every child would benefit from music lessons' >
A witness to the first dress rehearsal in the season of The Handel and Haydn Society's 'A Mozart Celebration' season, Mattin was apparently said few words during his visit, but was "thrilled".
"He was tapping the window and jumping up and down," his grandmother, Claire Mattin, told The Boston Globe.
"Yeah, music," were two of the boy's well-chosen words. Inside the hall he got the chance to meet instruments and their players up close, and hear the sounds they make in isolation.
Principal Trombonist, Toby Oft, welcomed Mattin to experience the vibrations of the music he was making, explaining "sound is vibrations."
Ronan's enthusiasm for music came to global attention when, during a brief moment of silence after The Handel & Haydn Society finished their Mozart, he called out an uninhibited 'Wow!' (watch video above).
The awe in his voice made the whole audience and ensemble erupt into laughter and applause, with the orchestra's CEO David Snead describing it as "one of the most wonderful moments I've experienced in the concert hall".
After the concert, the orchestra began looking for the child – and his grandparents eventually got in touch, after initial hesitation due to concerns of reproach.
The moment went viral as a sheer demonstration of the power of music, and the importance of any appreciation of it being allowed to ring loud and clear in the concert hall.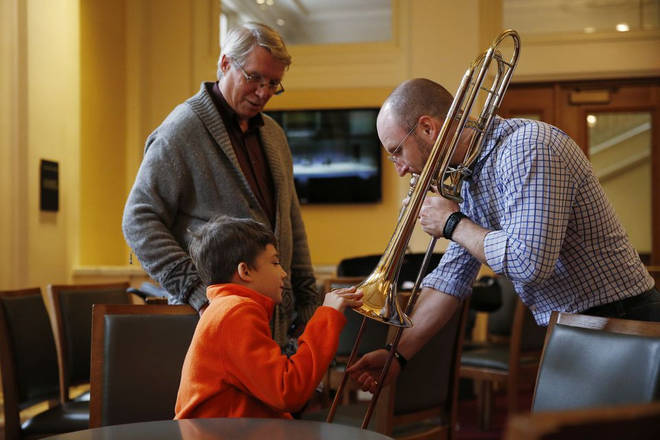 "These sort of moments, like Ronan's wonderful 'wow' moment, are just electrifying for us, and actually just make us realise exactly what we're here doing," the orchestra's Artistic Director, Harry Christophers, tells The Globe.
"We're here to give people a release from their daily existence," Christophers continues. "With Ronan, it's spontaneous, it's an innocence, it's just lovely."
Hear, hear!