19 truly bizarre pianos that honestly belong in a museum
1 September 2020, 12:50 | Updated: 1 September 2020, 16:41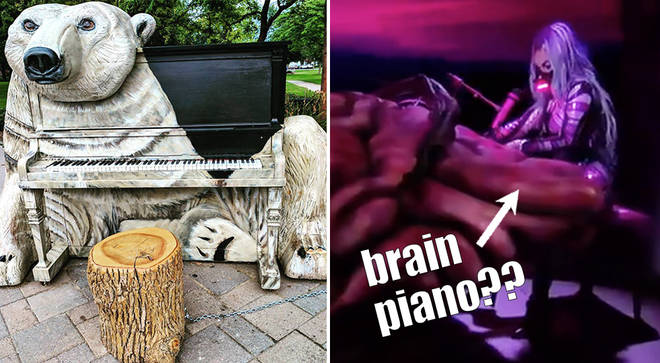 From cork and LEGO contraptions to Lady Gaga's bizarre brainchildren, some of these pianos are downright weird.
When Bartolomeo Cristofori invented the piano in 1700, he probably couldn't have guessed people would take his instrument to this level.
Here's a selection of the strangest pianos on the web...
No pigs were harmed in the making of this piano

Pig piano.

Picture: Social media

The 'brain piano' courtesy of one, Lady Gaga.

"Guys, where's middle C?"

A miniature cork contraption, reserved for Chopin miniatures

Hay, nice piano you got there.

Behold, the year 3000's first piano.

CAR-mina Burana, anyone?

This all seems perfectly normal

Lady Gaga piano.

Picture: Rex

Liberace, eat your heart out

Giant floor piano...

If Rolls Royce did pianos...

A probable spaceship.

A strangely elegant square piano, built by Jean-Henri Pape in 1839

To play Saint-Saëns' 'Aquarium', perhaps?

Is it even autumn without a tree piano?

Classical music + LEGO = 😍

When you love the piano, but also the environment.

You wanted weird, we delivered.