25 of the world's weirdest pianos ever built
14 January 2020, 13:45 | Updated: 14 January 2020, 13:47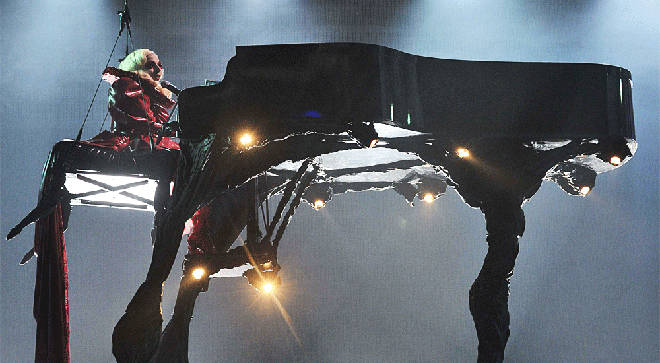 From cork pianos and LEGO contraptions to Lady Gaga's epic instruments, some of these pianos are downright weird.
When Bartolomeo Cristofori invented the piano in 1700, he probably couldn't have guessed people would take his instrument to this level.
Here's a selection of the strangest pianos on the web...
Who can find middle C?

No pigs were harmed in the making of this piano

Pig piano.

Picture: Social media

Butterfly-themed baby grand

How cute is this tiny cork contraption?

A Met Museum masterpiece

Read more: 22 colourfully painted pianos to brighten up your day >

Great for learning... scales

Piano of the future

This rounded Bösendorfer can be found at Budapest's Museum of Music History

Refine your technique on these food tins

CAR-mina Burana, anyone?

Trust Gaga to make a statement...

Picture: Rex

Liberace, eat your heart out

Musicians play the Pink Panther theme on a giant floor piano

If Rolls Royce did pianos...

This stunning 17th-century fortepiano is made by famous organ and piano maker Franz Xaver

Gaga strikes again

Piano or modern art museum?

Jean-Henri Pape built this elegant square piano in 1839

When your living room is short of space...

Is it even autumn without a tree piano?

Urban notes in Nashville

We're big fans of this futuristic Roland

Classical music + LEGO = 😍

When your instrument doubles up as your garden

You wanted weird, we delivered.