Royal Opera House, Royal Albert Hall and other major London venues close due to coronavirus
17 March 2020, 15:45 | Updated: 17 March 2020, 15:56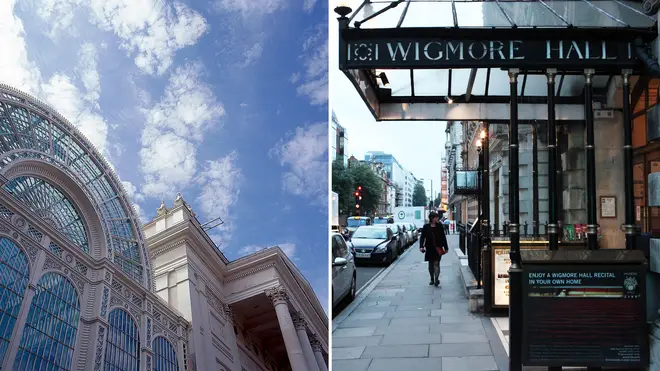 Leading London music venues are among the businesses responding to the government's latest coronavirus advice for the public and are closing temporarily.
Royal Albert Hall and the Royal Opera House are among the latest classical music venues to close due to coronavirus.
The famous London-based venues, which are joined by Wigmore Hall, Southbank Centre, English National Opera, Barbican and others, announced they will close following prime minister Boris Johnson's new advice to the public to "stop non-essential contact with others", delivered on Monday 16 March.
People have been told to avoid all unnecessary travel, start working from home where possible, and to "avoid pubs, clubs, theatres and other such social venues".
Read more: Met Opera to Berlin Phil – watch free live streamed classical concerts >
Click here for the latest coronavirus advice from the NHS >
In a statement on its website, the Royal Albert Hall has said it has closed with "a heavy heart" and that the safety and security of their artists, audiences and staff is "ultimately, all that matters."
"We've been here for the nation for almost 150 years in good times and bad," the statement reads. "We exist to be open, to entertain, to inspire.
"Our doors are made to be open to the world and so it goes against everything in our nature to close them. But these aren't normal times and we find ourselves in the unique situation where closing our doors is the best way to look after the world.
The consequences of these national actions are going to be hugely damaging. The Royal Albert Hall does not receive regular government support and is dependent on income related to events, which will not be happening.
The lost income from closing the venue will be financially devastating. We invest millions of pounds every year just to look after our building, but our main costs are our staff, whose livelihoods are at stake. We have committed to pay our people through various closure scenarios, and any support you are able to give us would be enormously appreciated."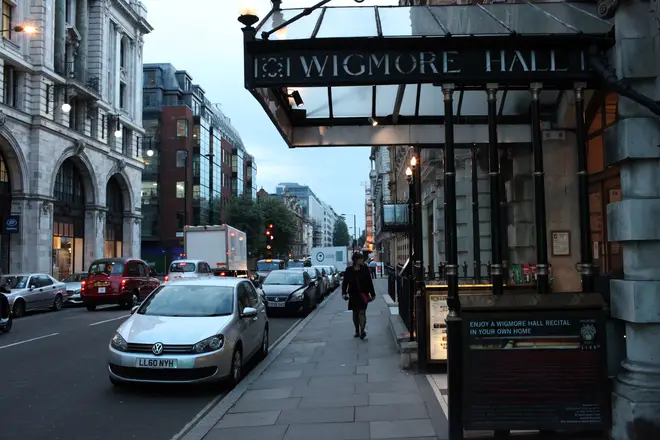 Wigmore Hall's director, John Gilhooly, said in a statement on Monday (16 March): "In accordance with Public Health England's guidance, Wigmore Hall will be closed from Tuesday 17 March until at least Tuesday 14 April.
"We are very sorry to announce therefore that all concerts and events in this period are cancelled. Very many international artists are unable to travel here in any case due to ongoing restrictions."
The venue has said ticket holders will be contacted, and their accounts credited. Future concerts can be booked online, and past talks, masterclasses and concerts will be shared online – the Wigmore Hall is among venues around the world offering free access to live streamed concerts.
The Royal Opera House announced its "immediate closure" on the same day as Wigmore Hall.
"The safety and security of the Royal Opera House staff, audiences and artists is of paramount importance and we take this responsibility very seriously," chief executive Alex Beard said in a statement. "In light of the COVID-19 pandemic, we have taken the decision with a heavy heart to close the building to the public and cancel all performances in Covent Garden with immediate effect."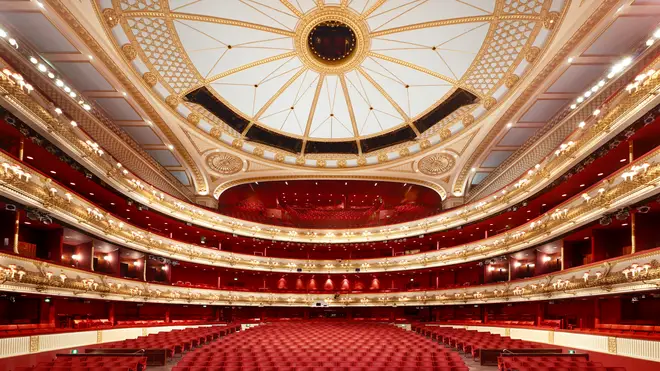 Going on to speak about the impact of COVID-19 on performers, Beard has urged audience members to consider donating the price of their ticket to Royal Opera House Covent Garden Foundation.
"The staff and artists of the ROH are vital to the lifeblood of our art forms, without them we would simply not exist. This suspension of performances will impact not only our loyal audience but also our committed and talented workforce. We will work within the government guidelines to ensure the safety and wellbeing of our staff and artists during this difficult time," he said.
"Our employees, permanent and casual, are reliant on the income which we derive through ticket purchases. Without performances it is inevitable that we will become more reliant on philanthropic support and charitable donations."
Like Wigmore, Royal Opera House will be contacting ticket holders affected, and plans to use online channels to present performances during the closure.
English National Opera also closed, expressing that is was "difficult" to make the decision to close the London Coliseum to the public "with immediate effect and until further notice".
When it closed, also "with immediate effect", the Southbank Centre said in a statement, "As a charity, we will be working hard to find ways to survive the financial implications that a period of closure will have on our organisation, including the freelance artists and partners we work with."
Venues have thanked their supporters and public for their ongoing cooperation, and have urged people to look after each other during these uncertain times.
If you're a performer or artist, and your work is being impacted by coronavirus, visit Arts Council England's website for the latest relevant government advice.