Why you should absolutely be studying music beyond GCSE
23 August 2018, 17:42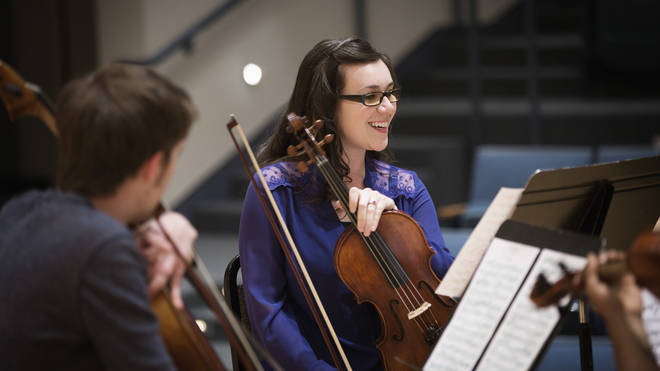 As GCSE and A-Level results have been at the forefront of many students' thoughts this week, some might be wondering 'what do I do next?' Here are all the answers to the questions you might have about studying music for GCSE, A-Level and beyond.
What music can you study at A-Level?
Don't be fooled into thinking the music you'll study will be all classical. Current curriculums give students the opportunity to study amazing pieces. From Stevie Wonder to Dvorak, here are some of our favourites:
Mozart - Le nozze di Figaro
Stevie Wonder
Beyoncé
Hans Zimmer
Louis Armstrong and Ella Fitzgerald - 'Summertime' from Porgy and Bess
Kate Bush - 'Wuthering Heights'
Haydn - The Creation
Bernstein - 'Cool' from West Side Story
Dvorak - Symphony No. 5
What can I do with music after A-Level?
University can often be the next step for students after A-Levels, but it isn't the only way to begin a career in the music industry. There are plenty of music apprentice schemes and internships on offer, which can be a great option for those who want to gain hands-on experience in the industry.
Should I study music at University?
Here is a list of the highest-ranking universities that offer a music degree in the UK. The courses range from conservatoire practical performance and composition degrees to degrees in musicology and music history. Take a look at each University's music syllabus to see what modules they offer.
What if I don't want to perform professionally?
Contrary to popular belief, studying music opens doors far beyond a career in performance. Those with a creative streak can pursue careers in broadcasting, publishing, producing and editing. More scientific-minded students can explore careers in music therapy, the physics of sound, biomusicology and psychoacoustics.
Will it look good on my CV?
Graded music qualifications in performance and music theory will always look great on a CV. Not only do they show your musical capabilities, they also demonstrate skills of creativity, working towards an end goal, self-motivation, collaboration, communication and numerical skills.
Take it from Julian Lloyd Webber, ex-concert cellist and Principal of the Royal Birmingham Conservatoire:
"There is a huge benefit to studying music," he says. "There is the joy in discovering some of mankind's finest creations which span more than five hundred years. There are the proven benefits that studying music brings to studying other subjects and – at degree level – there is the real prospect of a job! Music is one thing that will NOT be taken over by robots!"