You can now watch Star Wars live in concert with a full symphony orchestra
2 April 2019, 14:37
The battle for the galaxy continues in a series of Star Wars concerts, featuring the music from John Williams' epic score
Star Wars fans grab your lightsabers – you can now watch the film The Empire Strikes Back with a live soundtrack.
Following on from last year's arena tour of Star Wars: A New Hope, audiences can now watch the second film in the franchise, Star Wars: The Empire Strikes Back, accompanied by a full symphony orchestra.
Read more: here are all the themes from Star Wars >
Featuring music from legendary film composer John Williams, the concerts will be conducted by David Mahoney and performed by The Novello Orchestra.
Star Wars Episode V: The Empire Strikes Back (1980) Soundtrack 01 20th Century Fox Fanfare
The concert series starts off in Manchester Arena on 27 September, before moving on to Leeds, Glasgow, Birmingham and Liverpool.
Star Wars has become one of the world's most popular film franchises since the first film was released in 1977.
Williams' iconic score for A New Hope won an Academy Award for 'Best Original Score' in 1977, and his music for the 1980 sequel The Empire Strikes Back also received a nomination.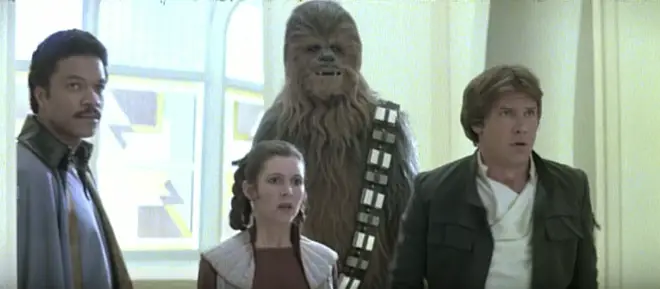 In The Empire Strikes Back, Luke Skywalker (Mark Hamill), Han Solo (Harrison Ford) and Princess Leia (Carrie Fisher) face attack by the Imperial forces.
While Han and Leia escape in the Millennium Falcon, Luke embarks on a journey to Dagobah in search of Yoda – and fights to survive during the ultimate duel with Darth Vader.
Tickets for the concert series will be available to buy from Ticketmaster from 5 April.