Vienna Opera Ball to feature first ever LGBTQ+ dance couple
7 February 2020, 12:14 | Updated: 7 February 2020, 15:16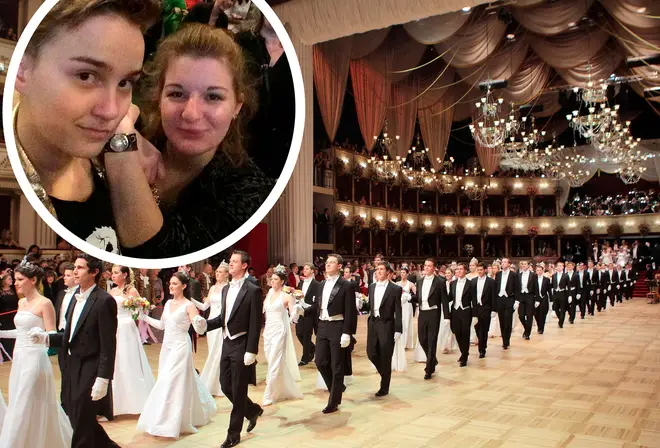 For the first time in its 200-year history, the Austrian society ball will invite a queer pair to dance together as 'debutantes'.
Vienna Opera Ball is going to feature an openly LGBTQ+ dance pairing for the first time in its 200-year history.
21-year-old Sophie Grau and 22-year-old Iris Klopfer will dance together at the Austrian society ball, which has taken place in various guises since the 1820s.
On 20 February, they will be among the 288 young "debutantes" who will dance their first waltz together to make their 'society debut'.
Read more: Transgender baritone makes US debut in Don Giovanni >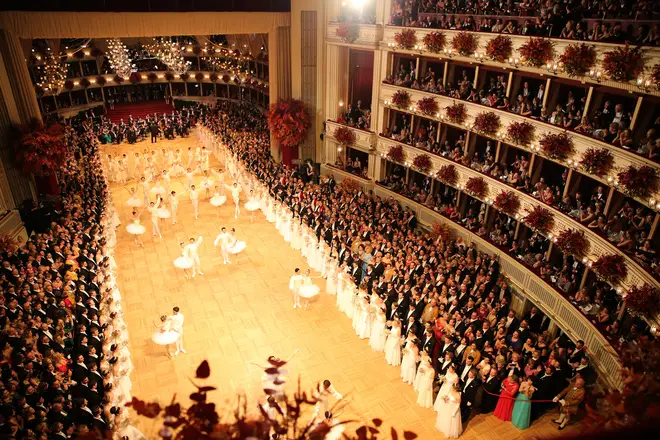 What is the Vienna State Opera Ball?
Each year, Vienna State Opera is transformed into an elegant ballroom where 5,000 guests whirl and waltz the night away. The "defile" of the young ladies and young men's committee is the highlight of the Ball, and each year sees hundreds of couples aged 17 to 24 make their debut into society as Vienna State Ball debutantes.
The event is famous for its strict rules around formal dress and strict house rules, which aim to reinforce traditional behaviour codes.
And now Grau and Klopfer, who are both students, will be the first non 'male-female' dance couple making their debut together in spite of the ball's traditions.
Speaking to German magazine, Der Spiegel, the pair – who are friends and not a couple, off the dance floor – describe their debut as "continuing" the event's 200-year tradition rather than "destroying" it.
Their application challenges the ball's conventions but isn't driven purely by ideology: "It's not really about gender," Klopfer told Der Spiegel. "I have danced with a lot of men who weren't very good at providing the lead. But with us the interplay of leading and following just works."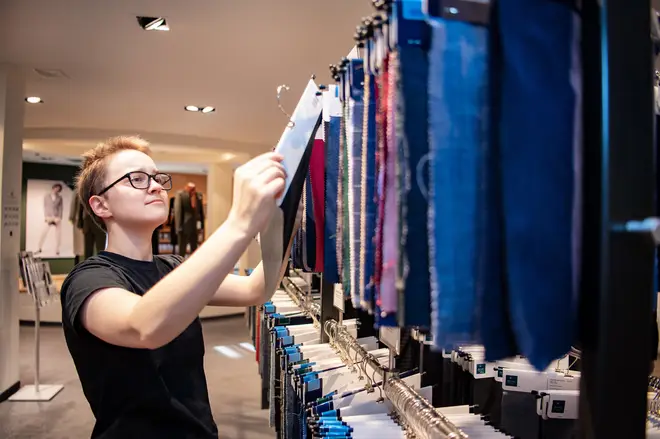 They will be adhering to the ball's strict dress code – Kopfler in the white ballgown with elbow-length gloves and Grau upholding the black tailcoat, white waistcoat, tie and white gloves – so as not to ruin the room's black-white pattern of dancers.
Grau identifies as non-binary and says: "During the ball I lean into masculine side. A couple who both want to wear the ballgown would probably have a harder time."
While Grau and Kopfler's main motivation was that they "just want to dance together" the notion of a queer debutante pair is revolutionary in the event's history, and it's of course sending a positive message for diversity.
"This is 2020; tradition does not exclude diversity and tolerance," ball organiser Maria Grossbauer has said. "We support equal opportunities and oppose discrimination and homophobia, but we did not take the decision to provoke anyone."
Soon-to-be-debutante Klopfer adds: "Traditionally the opera ball was about making your [society] debut – and about marrying off your children. Luckily we no longer have that tradition today."