US Army soldiers troll voice part warm-ups in a very accurate parody
4 November 2019, 21:39 | Updated: 17 February 2020, 12:32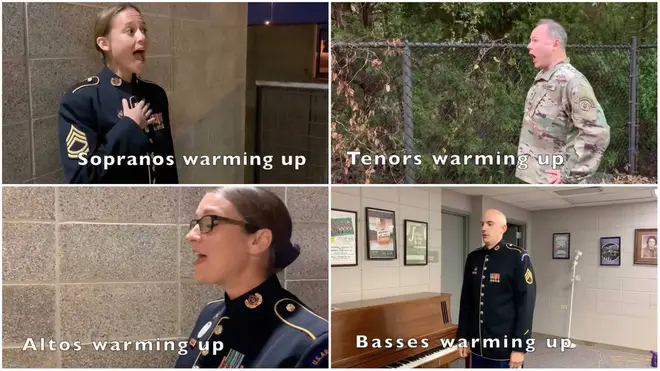 Choral comedy, carried out with military precision.
If you've sung in a choir, you'll know all about the importance of vocal warm-ups. But let's be honest, the exercises themselves can be quite, shall we say, idiosyncratic.
From the sopranos working that top C and tenors roaring up to their high As, to the mysterious workings of the alto and bass sections, there's finally a video to explain all.
And it's absolutely on point.
Read more: The genius 'mistake' ballet, where everything goes wrong >
For the good folks of the United States Army Band, keeping people safe and providing good music are two of their main duties.
Now, they can add telling musical memes to their achievements.
Thank you all for your service.