Music geek transcribes the sound of London Underground tube doors closing
6 March 2020, 16:59 | Updated: 6 March 2020, 17:01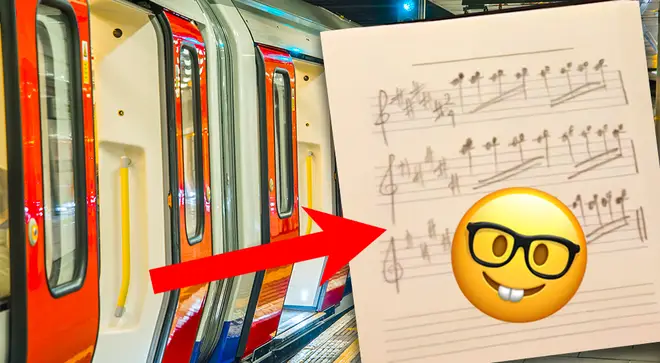 A composer has been travelling around London, turning Tube timbres into intricately transcribed musical miniatures
To most, the beeping noise of closing train doors is nothing short of a nuisance. To some, however, the sound of the underground is a symphony in disguise.
One composer has been travelling around London, transcribing the sounds that they hear in day-to-day life. Their Twitter account 'Tiny Concerts' was launched earlier this month and already features three short pieces each dedicated to a different line on the London Underground.
Watch them in the video below...
The first snippet, 'Prelude in C sharp minor', is a transcription of the opening and closing door sounds on the London Underground's District line. It opens with a 6/8 motif, before a cheerfully chirruping semiquaver passage accompanies the closing doors.
Read more: 19 cringey memes you'll only get if you're a massive classical music geek >
The Piccadilly line's 'Bagatelle in B major' is a panic-inducing stream of manic semiquavers in a minor second interval, while 'Allegretto in G flat major' (dedicated to the Victoria line) is a cheerful little waltz in 12/8.
We can't wait to see what they do next – a subterraneous symphony, perhaps? Whatever it is, I'm sure it's something we can all get onboard with.