Tiny toddler conducting to a Borodin opera will cheer you up no end
9 April 2020, 17:19 | Updated: 15 April 2020, 10:54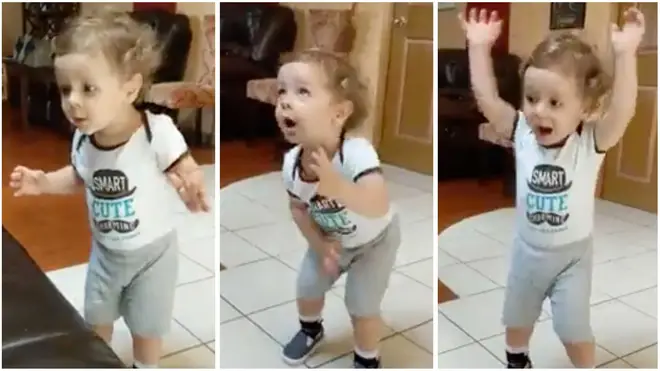 For anyone worried about the future of classical music… it's all going to be OK. *sniffs*
If you're feeling concerned about the future of classical music, look no further than this tiny toddler enthusiastically conducting to a Borodin opera.
The little man in question is the son of American-Armenian pianist, composer, and conductor Karén Hakobyan, who is the founder and Artistic Director of Pegasus The Orchestra.
Hakobyan's 18-month-old was watching him conduct the Polovtsian Dances from Borodin's opera Prince Igor on TV… and he decided to join in, with gusto.
Read more: Quarantined opera singer sings Puccini to three suspicious alpacas >
His little face will cheer you up no end. A future conductor in the making...