Percussionist turns water into a solo musical instrument in an extraordinary concerto
21 June 2023, 13:12 | Updated: 3 August 2023, 17:45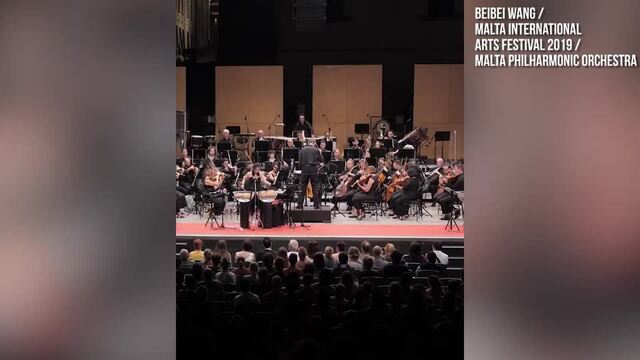 Footage from Malta shows amazing water concerto
A percussionist, two basins of water, and a concerto that makes quite a splash...
Watch an extraordinary concerto for orchestra and percussionist that explores the musicality of water. 'Water Concerto for Water Percussion and Orchestra', by Chinese-American composer Tan Dun, is a three-movement concerto that uses the sound of the splashes, pools and flows of water as a solo musical instrument.
It's played here by Beibei Wang, a London-based percussionist and composer with the Malta Philharmonic Orchestra, at the Malta International Arts Festival 2019.
Footage of this concerto has recently taken Instagram by storm, with millions of views and overflowing enthusiasm for this inspired music-making, of both performer and composer.
For the three-movement concerto, two basins are filled, and the water is manipulated with the use of bowls, bottles, tools and hands, to create both delicate and dramatic audio effects. The soloist hits and pours the water, and uses pitched containers to shape the aquatic music. The work was written in 1998 and dedicated to Japanese composer Tōru Takemitsu.
Read more: This orchestra gave their percussionist a pop gun, and his solo stole the show...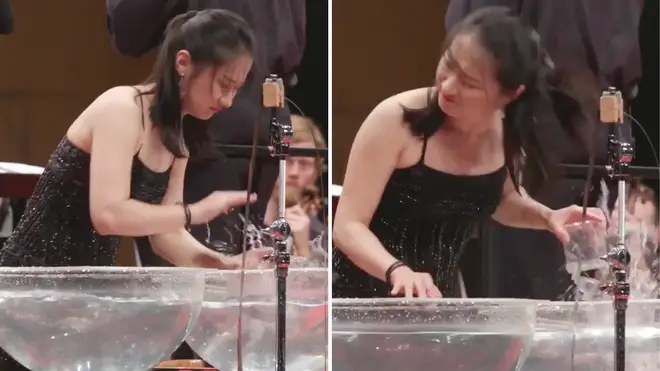 Composer Tan Dun often uses the sound of basic, elemental items such as paper, water, and stone in his music, with themes and sounds connected to the natural world and the environment of his homeland.
The composer's own story is as extraordinary as his music. He grew up in Hunan, a remote part of South Central China where he worked on rice fields. He began his musical life by teaching himself the violin, and chance encounters with musicians passing through the remote region led to the opportunity to learn and eventually study music.
He is now one of the world's leading composers, writing music for film and concert hall. In a 2007 interview, the composer said this water concerto was connected to the sounds and themes of his early years.
"In Hunan, water was a daily thing with our life," he said. "Every day we washed everything with the river. All the old women, they always went to river for laundry, making a beautiful sound, very rhythmic.
Read more: The 50 best film scores of all time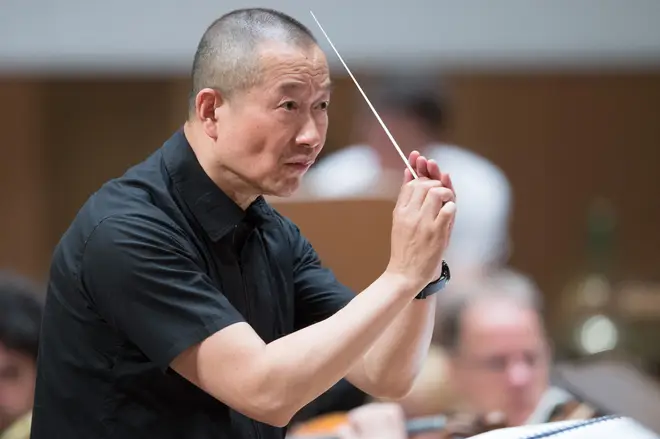 "So I transpose those memories of beautiful laundry sounds, and swimming sounds, body popping sounds, water dancing sounds, water teasing sounds, water popping sound, into my orchestrations."
Sharing a video of the concerto on Instagram, soloist Beibei Wang said: "Maestro Tan Dun...has been my biggest inspiration and mentor in my musical journey."
And Wang does answer the big question we're probably all thinking about the performance. "Yes," she says, "the front row is the splash zone!"