Soprano and pianist expertly capture the experience of remote recording in lockdown
6 May 2020, 19:50
A song for our times, telling of the true impossibility of all this recording at home.
With concert halls closed, rehearsals cancelled, and musicians separated due to COVID-19, the way that we make music has changed and the musicians of 2020 have had to find new ways of playing together.
Virtual performances are all the rage on social media as orchestras, chamber ensembles and singers around the world have filled their Instagram feeds with mosaiced musical masterpieces. Players recording their parts individually before being synced up in post-production, with fingers crossed all is in tempo and in tune.
Click here for the latest coronavirus advice from the NHS >
There have been so many fantastic examples of this inventive and inspiring way to make music during lockdown. However, the process is not without its challenges or complications – and it's these that have been perfectly captured in a genius musical vignette for our time, penned by composer Richard Barnard and performed by British soprano Elizabeth Karani and pianist Edmund Whitehead
If you've fired up your aging Mac recently and tried to sync your string quintet, or if you've been trying to balance your iPhone using 14 volumes of Vogue, this might be rather relatable.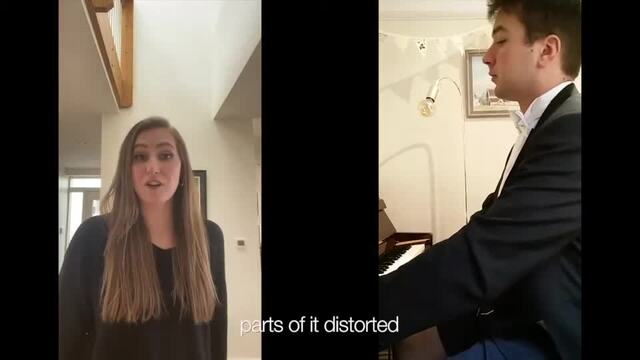 Richard Barnard: Recording classical music in lockdown...
Thanks to everyone in the world sharing music, and particular thanks to these young musicians for making us chuckle too. Please do subscribe to Richard's YouTube channel for more musical brilliance (and YouTube subscriptions are a great way to help out artists when performances are cancelled). Here's one more brilliant video to enjoy:
The Song Cycle I Am Going To Sing