Chilean soprano sings out of her window in powerful defiance of government-imposed curfew
11 November 2019, 16:46 | Updated: 12 November 2019, 14:59
The opera singer gave a moving performance of 'El derecho de vivir en paz', in an act of defiance against the government-imposed curfew in Chile.
A Chilean soprano treated her neighbours to a rendition of 'El derecho de vivir en paz' ('The right to live in peace') from her bedroom window during the government-enforced curfew at the end of last month.
Ayleen Jovita Romero's stunning vocals fill the near-empty streets below as she sings in a peaceful act of protest.
When she finishes, applause and cheers from neighbouring residents fill the streets.
Romero's performance, which was filmed on 22 October, has now spread much further than the streets of Chile. It continues to sweep the Internet, receiving thousands of views across social media.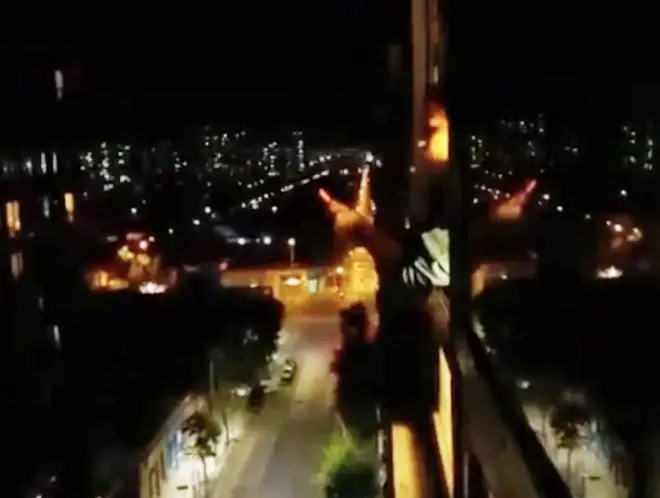 Romero shared the video to Instagram, captioning the clip (translated from Spanish): "We are demonstrating in a peaceful manner during this curfew, all the neighbours here are supporting the cause by singing and playing their beautiful instruments.
"I invite other artists to do the same in their homes, people appreciate it and it does them good. It's necessary."
Just days before her performance, a curfew was introduced in Chile, forcing people to stay in their homes from 10pm until 7am following days of violent clashes in the city between protestors and the police.
The backlash from Chilean people started over a now-suspended price increase for subway tickets in Santiago. The hike in cost sparked widespread outrage from people in the South American capital, who were frustrated with the cost of living, economic inequality and corruption, among other problems, in the country.
"It was very sad to see how the streets were getting empty. It made me feel helpless, and the first thing I did was to put on the song, 'El derecho de vivir en paz', of Víctor Jara," she told CNN.
"I came out on the balcony to sing for the people, never thinking this would go viral," she continued. "It was beautiful, as people were silent during the song."
El Derecho de Vivir en Paz (Video Oficial 2019)
'El derecho de vivir en paz' was composed in 1971 by popular folk singer Víctor Jara, who was murdered in the days following the 1973 military coup by General Augusto Pinochet.
The tragic death of the composer thus became a chilling memento for the people of Chile.
Describing the moment of music during the curfew, Romero said: "More musician neighbours joined, each one with his part – a violinist, an accordionist and another singer made all the neighbours sing.
"It was beautiful and emotional."