These world-famous musicians came in and performed exclusively for us
12 May 2017, 16:47 | Updated: 15 June 2017, 16:25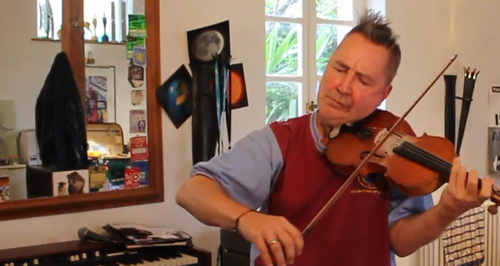 Some of the world's best musicians have popped into the Classic FM live session studio to perform exclusively for us. Here are our favourites, from Nigel Kennedy to Lang Lang
Nicola Benedetti
The brilliant Scottish violinist demonstrates the tricky moments in Tchaikovsky's Violin Concerto
Nigel Kennedy at home
We caught up with the incomparable violinist at home and he gave us this exclusive session.
Evgeny Kissin
The world-famous pianist played a live session in Steinway & Sons in London. Here's his phenomenal Rachmaninov:
The Piano Guys
The Piano Guys have made a name for themselves with their unique spin on famous pieces – here's their witty take on Bach's Cello Suites.
Rachel Barton Pine
Lang Lang
Arguably the most famous pianist in the world, Lang Lang made some time to treat us to some live Tchaikovsky.
Maxim Vengerov
Backstage at Buckingham Palace, the legendary Russian violinist played some Bach. As you do.
Guy Johnston and Sheku Kanneh-Mason
Kyung Wha Chung plays Bach
The legendary violinist popped in to the studio and played some stunning solo Bach, just for us.
Charles Owen
In the showroom at Steinway & Sons, Charles Owen played the jazziest Bach capriccio imaginable.
Sean Shibe plays a Scottish Medley
The guitarist treated us to some absolutely beautiful solo playing
Tenebrae sing Stanford
Gorgeous, ethereal singing from one of our favourite choirs, tackling a sublime Stanford song - 'The Blue Bird'.
Wayne Marshall
We challenged Wayne Marshall to improvise on a set of well-known tunes on the massive Royal Albert Hall organ. He did *not* let us down.