This Metallica guitar solo on a 300-year-old violin is jaw-dropping
15 February 2019, 16:53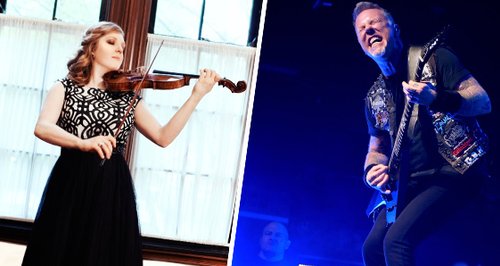 Rachel Barton Pine is one of the world's top violinists – but she's also a life-long fan of rock and heavy metal and was a member of the thrash/doom metal band Earthen Grave.
When Rachel came in to the office to talk about her new recording of Paganini (which is out on the Avie label here), we started talking about her love of rock and heavy metal.
Side-note: this is her violin case
We zoomed right in.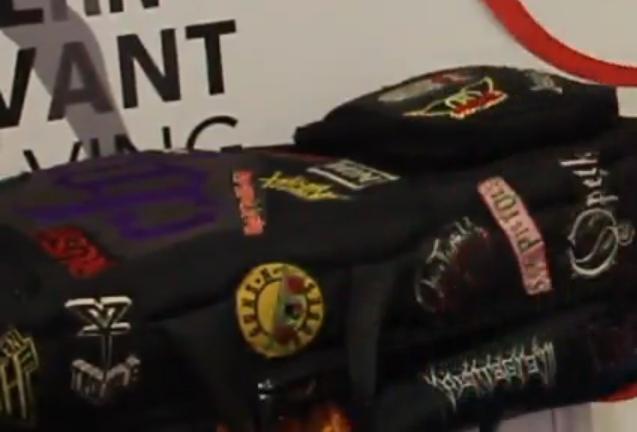 Here's Rachel's transcription of the solo from Metallica's 'One'
Rachel has been a metal fan since her teens and, alongside her career as a top solo violinist, she was in a thrash/doom metal band called Earthen Grave for six years from 2008.
Did you know Brahms has had a huge influence on metal music?
Rachel's met some of the greatest rock and metal artists – and chatted to them about classical music:
"I was in Germany once, hanging out with the original lead guitarist of The Scorpions, Uli John Roth," she said, "and he asked me to play his favourite spot from the Brahms Violin Concerto.
"He said he'd been influenced by this spot and that he'd been incorporating those licks into his guitar solos."
Here's what happened:
And it's not just Brahms
James Hetfield of Metallica's favourite classical composer is Vivaldi, as Rachel explains in this video (which we made her film straight after that epic Metallica solo – sorry Rachel!).
Rachel is best known in the classical world for her performances of the great masterworks of classical music. Her 31st recording, the complete Paganini Caprices, is out here on the Avie label.