The haunting last words of unarmed black men killed by police, powerfully set to music
23 June 2020, 14:28 | Updated: 23 June 2020, 15:38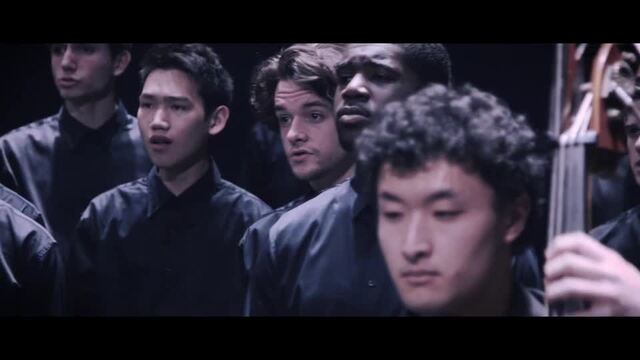 Seven Last Words of the Unarmed by Joel Thompson - University of Michigan
As the Black Lives Matter movement continues to drive change around the world, music provides a powerful way to express grief and anger.
The haunting final words of the unarmed black men who were killed by police in recent years have been turned into a powerful choral piece.
Atlanta-based composer Joel Thompson wrote a multi-movement choral work in memory of seven African-American men killed by authority figures in 2014, and its significance is being felt today as much as it always has been.
Titled Seven Last Words of the Unarmed, the poignant piece was written by Thompson to help him come to terms with the heartbreaking final words of the victims the music is dedicated to – none of whom were carrying weapons at the time of their deaths.
Describing his approach, the composer told CNN: "After Michael Brown and Eric Garner were killed in 2014, I wrote it as a way to process my feelings. No piece I've ever written since will be as vulnerable, because I didn't expect anyone to see it."
The first movement, 'Officers, why do you have your guns out?', begins with eerie piano chords and strings (watch video above), before the melancholy sound of a male voice choir sings the words uttered by 68-year-old black man, Kenneth Chamberlain, when police burst through his front door and shot him in his own home.
Read more: Cellist performs heartrending version of Dido's Lament in memory of George Floyd >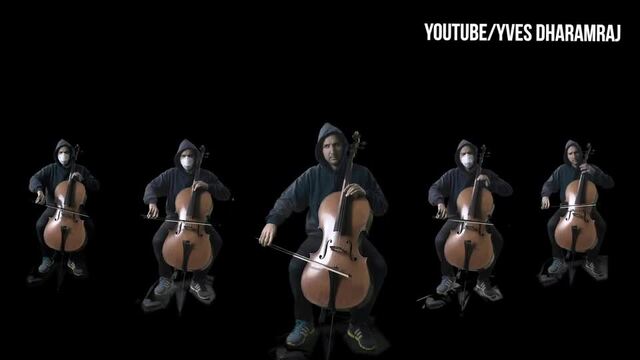 I Can't Breathe- Cellist Performs Dido's Lament for Black Lives Matter Protest
The 20-minute composition continues in the same vein for six other unarmed black men and boys who lost their lives – Trayvon Martin, Amadou Diallo, Michael Brown, Oscar Grant, John Crawford and Eric Garner – with subsequent movements titled, 'What are you following me for?' and, 'I can't breathe'.
The piece's structure was inspired by the Seven Last Words of Christ, a liturgy outlining Jesus' final words before dying on the cross, and is set to a medieval melody, L'homme armé ('The Armed Man').
Apparently Thompson hadn't originally intended for his piece to be performed – and only changed his mind following the death of Freddie Gray.
Read more: The show must be paused: the classical world falls silent to honour George Floyd >
The work has been conducted by Dr. Eugene Rogers, who performed it with the University of Michigan Men's Glee Club (see video above), as well as London's Carnegie Hall.
Check out this church choir peacefully singing and protesting for justice in Minneapolis today! Definitely worth your 40 seconds ❤️#GeorgeFloyd

Posted by ChoirBuzz on Saturday, 30 May 2020
As protests continue following the death of George Floyd, musicians and audiences have responded with their art.
Rogers told CNN: "This is the reason that this piece is resonating now. It's because people are seeing beyond the headlines and the narratives. It's a universal cry from all ages, all races. They are seeing these men as human beings who deserve to be treated as more."
Thompson added: "I want to create music that allows everyone to access their humanity. When music allows you to see yourself, when music allows you to listen to yourself, I think there's a common thread."
'Seven Last Words of the Unarmed' – full list of movements and dedications:
'Officers, why do you have your guns out?' – Kenneth Chamberlain
'What are you following me for?' – Trayvon Martin
'Mom, I'm going to college' – Amadou Diallo
'I don't have a gun. Stop shooting.' – Michael Brown
'You shot me! You shot me!' – Oscar Grant
'It's not real.' – John Crawford
'I can't breathe.' – Eric Garner