Cellist performs heartrending version of Dido's Lament in memory of George Floyd
15 June 2020, 15:36 | Updated: 16 June 2020, 13:28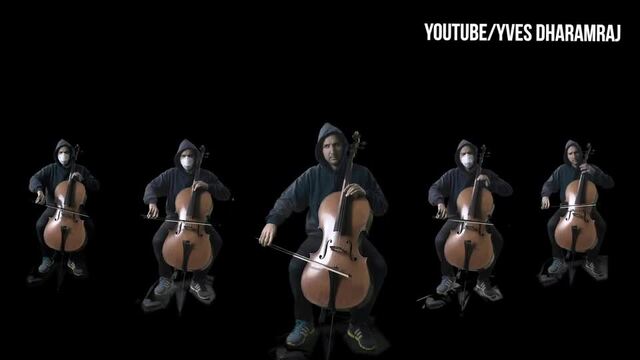 I Can't Breathe- Cellist Performs Dido's Lament for Black Lives Matter Protest
Let this powerful performance make you stop and reflect.
'Dido's Lament' from Purcell's 17th-century opera Dido and Aeneas is one of the most beautiful and heart-breaking pieces of music ever written.
Dido reflects on lost love and betrayal in the Baroque aria, which seems to literally sob – and frankly challenges anyone listening not to do the same.
Now New York cellist Yves Dharamraj has performed his own five-part version of the aria to mourn and protest against the death of George Floyd at the hands of white Minnesota police officers on 25 May (watch above).
Read more: Musicians protest against George Floyd's death and police brutality >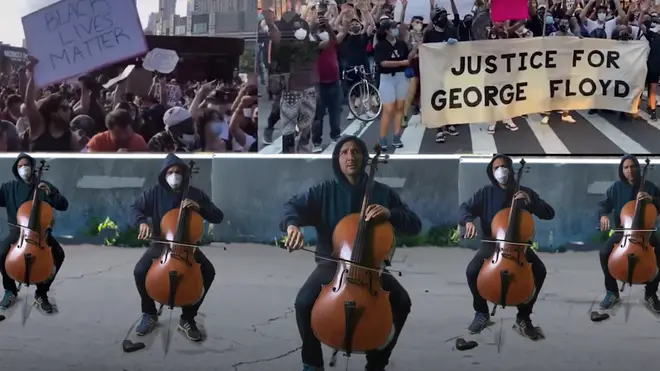 The powerful arrangement puts the heartrending piece in the voice of the cello – an instrument with a quality as similar to the human voice as any – and forces us to stop and really reflect.
"When I am laid in earth, may my wrongs create no trouble in thy breast," the poignant aria sings. It's an incredibly powerful choice for a tribute to George Floyd, who was so mercilessly and tragically killed.
The video uses the 'I can't breathe' hashtag – a widely adopted tribute to George Floyd's last words – and overlays videos taken at recent protests held in the wake of Floyd's death. "Remember me" poignantly appears as the moving performance progresses.
Dharamraj recorded and produced the tribute in isolation near Clearwater, Florida after leaving New York City as the COVID-19 pandemic took hold. The cellist is joining his friends and colleagues in NY Phil clarinettist Anthony McGill's #taketwoknees campaign, a call-to-action for musicians to fight police brutality and systemic racism in protest performances.
"Not again. I couldn't believe it. I felt helpless and I had to do something," Dharamraj has said. "We've all seen the scenes from Minneapolis, from New York, from everywhere.  Normally, I would've gloved and masked up, and marched down Broadway with my fellow protesters crying out against police brutality and racism.
"But, instead, I took up Anthony McGill's #TakeTwoKnees call-to-action for musicians to record themselves and post it online."
Black Lives Matter-fronted protests continue around the world as people call for racial equality and an end to systematic racism and police brutality towards black people and black communities.