Iranian woman sings solo at historic mosque in brave defiance of security and music ban
10 July 2023, 16:00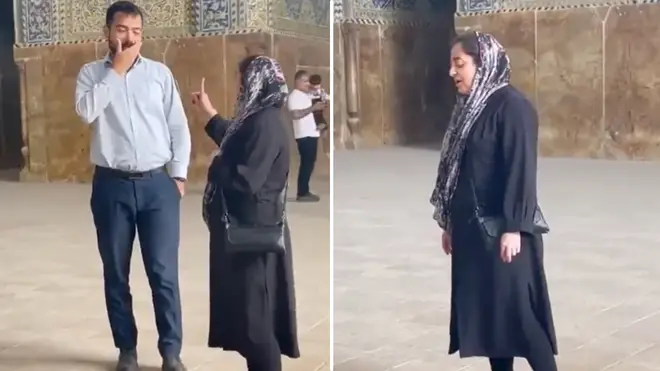 Women have been banned from singing solo since the 1979 establishment of the Islamic Republic in Iran.
A video of a woman singing in a historic mosque in Esfahan, Iran has gone viral due to the performance being seen as an act of defiance against current music-making bans.
The unnamed singer, who is thought to be a professional due to her captivating and well-trained voice, was interrupted twice by an apparent security guard who attempted to silence her solo song.
However, instead of stopping her performance, the singing woman continued, holding up her hand to stop the guard's advance.
Solo singing by women has been banned in Iran since the 1979 revolution when the Imperial State of Iran was overthrown, leading to the establishment of the present-day Islamic Republic of Iran.
Women are reportedly allowed to participate as background vocalists in concerts and studios, but they cannot perform as lead singers.
Listen to the woman's moving performance below.
Read more: Iraqi violinist gives concert at Mosul shrine, where music was banned under Islamic State
For women, singing is forbidden in Iran. This woman is bravely singing in one of Esfahan's most historical mosques. When the security agent tried to stop her, she resisted and continued. Brave Iranian women like her will some day bring down this most anti-woman regime. pic.twitter.com/NvSgQqIFND

— Masih Alinejad 🏳️ (@AlinejadMasih) July 6, 2023
The video was filmed in what is thought to be the courtyard of a historic mosque, explaining why those captured in the recording are wearing shoes.
Worship is not usually conducted in historic mosques, however, their acoustics make for wonderful performance spaces, as can be heard in the woman's performance.
Since the introduction of the ban on solo women vocalists in 1979, various exceptions have been reported. These include women soloists being allowed to perform for female audiences, but not in front of men.
However, in 2016, Grand Ayatollah Naser Makarem Shirazi, one of Iran's most influential religious leaders, clarified that women were forbidden from singing or playing a musical instrument in any public place, no matter the gender of the audience.
Many Shia Muslim clerics believe the singing voice of a woman to be erotic, hence the continued ban.
Read more: Taliban executes folk singer after announcing a public music ban in Afghanistan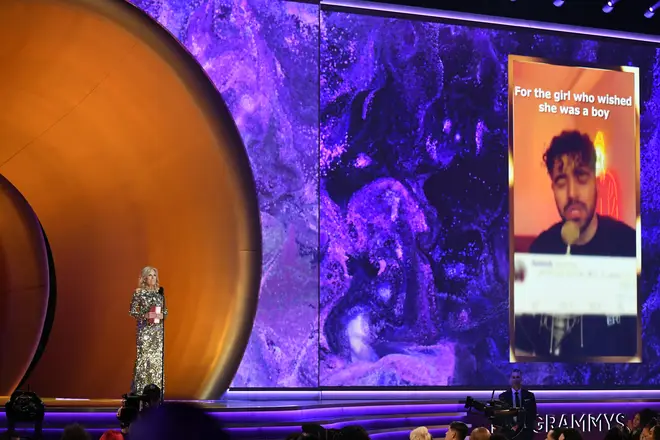 The woman in the video filmed at the mosque was singing a poem from the Sufi tradition – a mystical form of Islam, which focuses on the inward search for God.
Sufis have previously been targeted by Islamic State militants, who have called for brutal attacks against this religious community.
Over the last decade, more than a dozen women have been arrested for singing solo in Iran, either after being seen and heard singing in public, or having published their performances on social media.
Masih Alinejad, an Iranian journalist based in New York, shared the video on Twitter calling the musician a "brave Iranian woman."