Vocal ensemble sings 'God Save the King' in sublime harmony at Windsor Castle
11 May 2023, 17:37
'God Save the King' by Queen's Six at Windsor Castle | Classic FM
A timely choral tribute to His Majesty the King as our national anthem reverberates around ancient royal walls, from a group of the nation's finest singers.
Windsor Castle has a 1,000-year-old royal history. It's been home to monarchs since the time of William the Conqueror and Henry I, and is the longest-occupied palace in Europe.
Over that time, it has seen monarchs come and go, and has changed through the eras. But certain things remain constant, too.
And here we have a musical reminder of that change, and also that constancy, as our national anthem is sung for a newly crowned King.
Read more: What are the lyrics to 'God Save the King', Britain's national anthem?
The members of the ensemble The Queen's Six are based in the castle. They make up part of the Lay Clerks who sing in the lavish 15th-century St George's Chapel of the castle. As an ensemble, they are very well accustomed to beautiful singing for royals in worship, and on regal occasions.
Royal music can be grand, with bellowing organs, cassocks and long processions, like we've seen so much recently. But it can also be simple, intimate and endlessly enchanting in that paired-back a cappella style.
That's what we get here, as within the castle's centuries-old stone they sing 'God Save the King' in breathtaking harmony (watch above).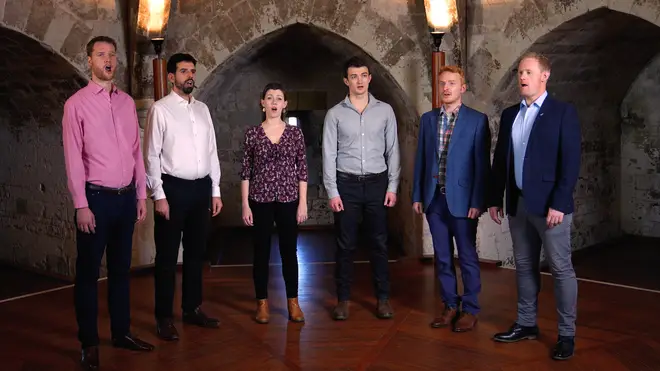 The Queen's Six was established back in 2008, on what was the 450th anniversary of the accession of Queen Elizabeth I, from whom they take their name. The group is based at Windsor Castle, often performing in venues around the UK and touring internationally.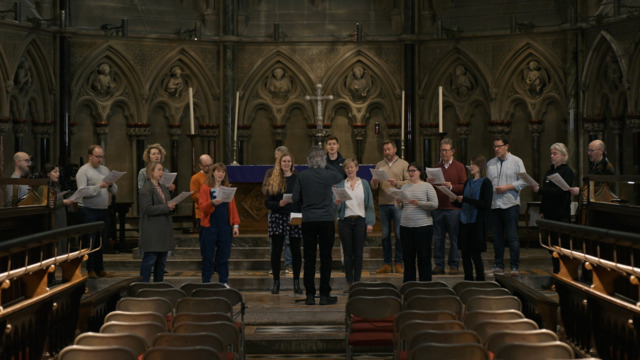 Byrd 'O Lord, Make Thy Servant Charles', sung by The Sixteen
There have been so many highlights after a remarkable few weeks in music. From the might and magic of the music at the coronation, to the many tributes, new commissions and special performances that have come from the nation's choirs, orchestras and instrumentalists.
This glorious harmony in Windsor Castle? It's a very special moment indeed.