This Austrian 'tongue choir' is a deeply distressing choral experience
28 February 2020, 12:05 | Updated: 28 February 2020, 16:51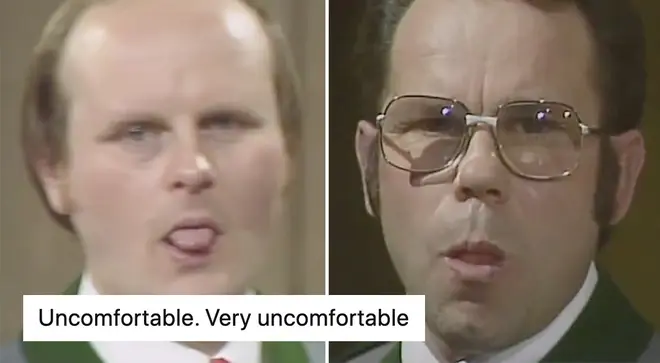 * forcibly extracts the following images from memory *
This is the video the Internet was made for. A Tyrolean choir (from the Austrian Alps region of Tyrol) sing a rumbling, a cappella chorus by flicking their tongues back and forth.
The song, 'Moscow Nights', sounds more like Austria's latest Eurovision entry, but it's actually a popular Soviet and Russian song, written in 1955.
It's not an unusual practice for singers to practise with their tongue out. It helps to remove any tension in the muscle and gets everything nice and loose.
But this 'tonguing' – the wholesome kind, before you start raising an eyebrow – appears to be deadly serious.
The Internet wasn't really sure what to make of it, but they seem to have enjoyed it.
Read more: Choirboys perform a weird Rossini 'cat duet' >
There's no way I could've filmed this. The camera would be shaking from laughter!

— Proud FREE Sugar (@nashiamcdaniel1) February 25, 2019
If 'Moscow Nights' does eventually get removed from the Internet, we're glad to have at least had it in our lives for a short time.