1917 soundtrack: What is the 'Wayfaring Stranger' song in the war film?
29 January 2020, 09:47 | Updated: 29 January 2020, 20:34
Ever since '1917' hit our screens, it has received wide acclaim, including for the score – but what is the mesmerising song from the woodland scene and what are its origins?
1917 has been hailed by many critics as one of the greatest war films of all time, praised for its impressive performances, cinematography, soundtrack and realism.
Directed by English filmmaker Sam Mendes, the Oscar-nominated movie tells the story of two young British soldiers – Lance Corporal Schofield and Lance Corporal Blake – who are tasked with delivering an important message that could potentially save the lives of 1,600 fellow troops, including Blake's brother.
Mendes' gripping plot demanded a dramatic score (by Thomas Newman) that would reflect its moving themes, and music fans certainly weren't left disappointed.
There was one song scoring the woodland scene, that stands out in particular – but what is it and where does it come from?
Read more: '1917' film soundtrack – who wrote it and how can I listen? >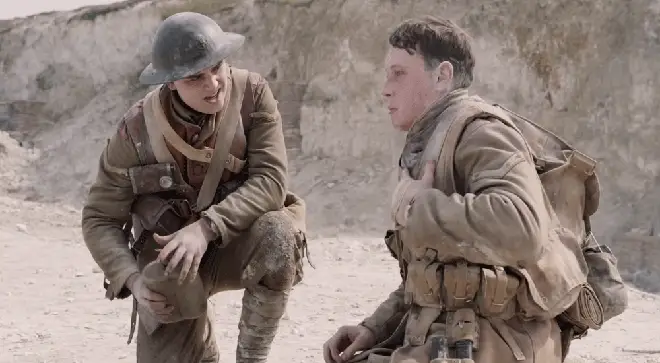 What is the significance of 'Wayfaring Stranger' in 1917?
The beautiful song, 'Wayfaring Stranger', is heard halfway through the movie as Lance Corporal finally reaches the Second Batallion, having endured countless hardships on his journey.
After witnessing bombs, death and battling through strong river currents, there's no doubt the sombre music provides Schofield – and audiences – with a sense of reflection.
Taking a seat among the trees beside a crowd of his fellow troops in a memorable woodland scene, Schofield takes a moment to rest and watch a single soldier perform the stunning song, which echoes his longing for home.
At its core, the song is the story of a lost soul on a journey through life, making it a fitting choice for this particular scene.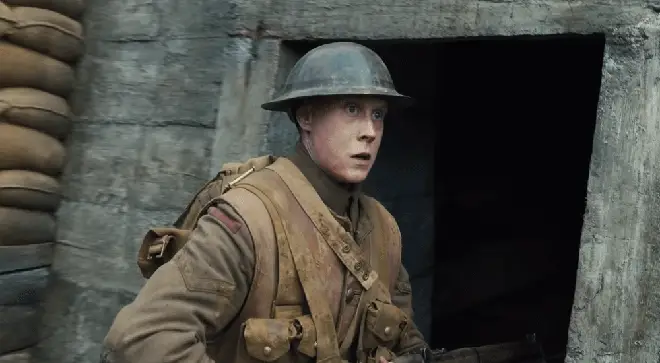 Who sings 'Wayfaring Stranger' – and who wrote the music?
Although the exact origins of 'Wayfaring Stranger' are unknown, many people believe the song finds its roots in American folk and gospel music, and is 3339 in the Roud Folk Index. It has been covered by several artists including Burl Ives, Emmylou Harris and Johnny Cash.
In the film, the song is performed by actor and singer Jos Slovick, who has previously appeared in West End shows such as Brief Encounter, Spring Awakening and Once the Musical, and who played Bossuet in the 2012 film adaptation of Les Misérables.
Slovick's heartwarming rendition of the song has been noted by fans, who started a petition expressing their wish for a studio version and have been sharing their support on Twitter:
I saw it yesterday. Your version is haunting and perfect for the movie. Unlike any other version I've heard (I have heard a couple - never knew there were so many).

Disappointed that its not on the soundtrack. So well done!

— Chris Lane (@LawnDart471) January 11, 2020
I've seen it twice already, and plan on going once more.

Your part is well earned and crucial for the story. The timing of the song within the film is so, so good, and so necessary! Bravo!

Hope to be able to listen to your standalone rendition at some point!

— Calvinball (@jgerling) January 13, 2020
I watched the movie a few days ago and let me tell you it's incredible, and I'm planning to watch it again! Your voice adds so much emotion. Hopefully, a full version gets released until then I'll have to rewatch the trailer!

— Aluce (@Aluce_Art) January 21, 2020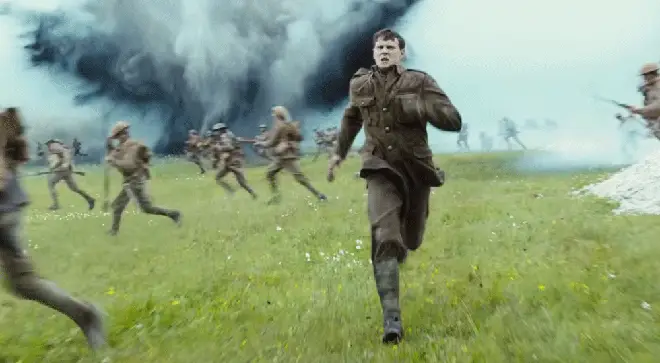 What are the lyrics for 'Wayfaring Stranger'?
According to The Makers of the Sacred Harp, a book by David Warren Steel and Richard H. Hulan, the lyrics were first published in English in 1858, in Bever's The Christian Songster.
With 'Wayfaring Stranger' being a folk song, there have been different versions of lyrics known and used over time. Here are the most popular lyrics used today:
I'm just a poor wayfaring stranger
Travelling through this world below
There is no sickness, no toil, nor danger
In that bright land to which I goI'm going there to see my Father
And all my loved ones who've gone on
I'm just going over Jordan
I'm just going over home
I know dark clouds will gather 'round me
I know my way is hard and steep
But beauteous fields arise before me
Where God's redeemed, their vigils keep
I'm going there to see my Mother
She said she'd meet me when I come
So, I'm just going over Jordan
I'm just going over home
I'm just going over Jordan
I'm just going over home