'1917' film soundtrack: who wrote it and how can I listen?
28 January 2020, 15:53 | Updated: 28 January 2020, 15:56
The 1917 score is every bit as sweeping and visceral as the acclaimed World War I epic it helps bring to life.
Thomas Newman's score for Sam Mendes' acclaimed 1917 has been nominated for a Golden Globe and a BAFTA this year, and has already won a raft of industry awards.
The film itself has just scooped the Golden Globe for Best Motion Picture in the Drama category and Best Director for Sam Mendes, as well as several nominations in the 2020 BAFTAs.
1917 follows two young soldiers (played by George MacKay and Dean Charles-Chapman) in the First World War trenches, as they are charged with the impossible mission of delivering a message into an enemy camp to save 1,600 soldiers from being lured into a trap.
The heart-rending epic is shot and edited as an uninterrupted single-shot, and really puts you on the ground with the characters and devastating chaos that surrounds them.
Read more: 'Joker' composer Hildur Guðnadóttir is first woman to win 'Best Score' at Golden Globes >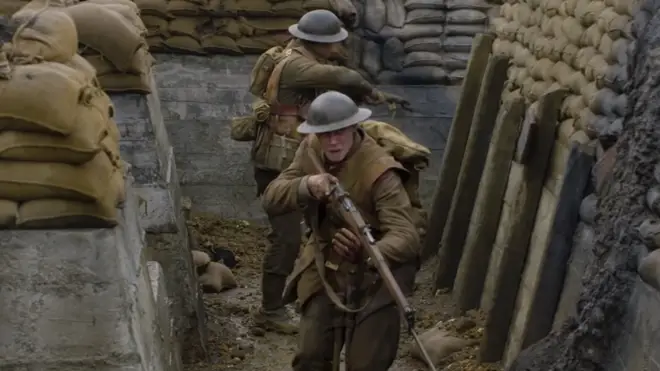 How did Thomas Newman score 1917?
Newman, who first worked with Mendes scoring his 1999 cult classic American Beauty, has opted for orchestral passages – like the soaring, solo cello-led title track – juxtaposed with punchy, rhythmic electronic textures that punctuate trench scenes with heartbeat throbs, and heighten fear during terrifying battlefield sequences.
With plenty of low-frequency rumbles, and jolting percussion knocks, it's truly heart-shuddering stuff.
Speaking to LA Times recently, the composer said: "If you see [director Sam Mendes'] stage plays, music typically plays a big role, so I think he likes it. Which is obviously a great thing, as a musician, to be around."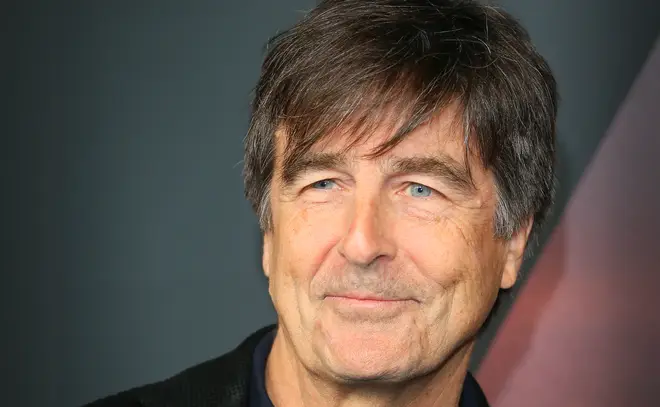 It's only the second major action movie Newman has scored really, and clearly he's risen to the challenge. He told LA Times:
"I definitely grew muscles on the Bond movies. I'd done some action sequences in some of the Pixar movies, but I'd never scored an action movie before Skyfall.
"There may be less a chance to speak as an individual, as opposed to speak as a required composer trying to make something more exciting. So action writing can limit one's ability to be expressive, and that's a good lesson to learn, I think."
Listen to highlights from Newman's score here on Spotify:
Who is Thomas Newman?
Thomas Newman has scored numerous films, including The Shawshank Redemption and American Beauty. He was born in Los Angeles and studied at the University of Southern California, and then Yale where he gained his Masters.
As well as film scores, Newman has composed music for television, including for the series Boston Public and Six Feet Under.
He has won an Emmy (for the Six Feet Under title music) and a BAFTA (Skyfall), and has been nominated for several Oscars, including for Skyfall, Finding Nemo, The Shawshank Redemption and American Beauty.
He's also scooped a Grammy for his Skyfall score, and it was the first time he'd sunk his teeth into a blockbuster action movie like that.
His father is Alfred Newman, the grandfather of film scoring who helped arrange the music for Charlie Chaplin's City Lights (1931) and Modern Times (1936), and composed music for Wuthering Heights and All About Eve.
His brother and sister, David and Maria Newman, are both film composers, and his cousin is composer Randy Newman, whose acclaimed film scores include Marriage Story (2019) and Monsters, Inc. (2001); the Newman family's musical legacy is difficult to exaggerate.