Vasily Petrenko will be the new Music Director of the Royal Philharmonic Orchestra in 2021
2 July 2018, 14:17 | Updated: 26 April 2021, 17:26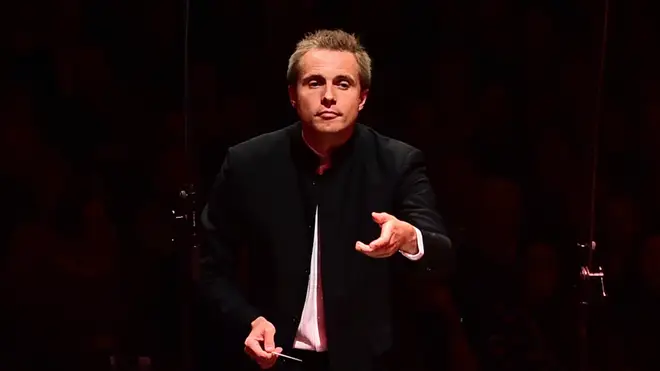 The Russian conductor will step down from his Chief Conductor position at the Royal Liverpool Philharmonic Orchestra in 2021, 15 years after he took up the post.
Vasily Petrenko will be the new Music Director of the Royal Philharmonic Orchestra as of 2021, it has been announced. In a statement, he said:
"I am delighted to become Music Director at this stage in the RPO's history. This Orchestra, with its outstanding musicians and clear vision from management, has enormous potential. The RPO has a very modern approach and a youthful energy which underpin its music-making.
"We want to attract new and, especially, young audiences, embrace digital technologies and structure exciting seasons in London which can then be toured nationally and internationally. This will be a new chapter for an orchestra with a glorious past and high ambitions for the future; my goal is to see this realised on the world's leading concert platforms."
In 2021, Vasily Petrenko will step down from the role of Royal Liverpool Philharmonic Orchestra's Chief Conductor, joining us as Conductor Laureate and becoming Music Director of @rpoonline . We will be sad to see him go, but are delighted that our relationship will continue! pic.twitter.com/pzjNNAXheA

— Lpool Philharmonic (@liverpoolphil) July 2, 2018
At the same time as this move, Petrenko will also become Conductor Laureate for the Royal Liverpool Philharmonic Orchestra, maintaining his ties with the ensemble and the city. In a separate statement from from the RLPO, Petrenko paid tribute to the city and the orchestra he has called home for the last decade and a half:
"I love Liverpool Philharmonic and all my colleagues, our wonderful audiences, donors, funders and supporters. It's a great family which I'm proud to be part of. And I'm passionate about Liverpool, one of the greatest cities anywhere in the world.
"By 2021, my family and I will have enjoyed 15 amazing years here and I'm proud to be one of the longest-serving conductors in the Orchestra's long and distinguished history. Now the time feels right for me to take on new challenges. I am so honoured to be named as Conductor Laureate, and to maintain my links with Liverpool, of which our Orchestra is the jewel in the crown."
Petrenko's first season with the RPO will begin in August 2021, which will co-incide with the orchestra's 75th anniversary year. He made his debut with the orchestra back in March 2016, conducting a performance of Mahler's Symphony No.2, 'Resurrection'