Man attempts to steal a flute, by sticking it down his pants
10 October 2019, 09:14 | Updated: 1 November 2019, 16:10
A music store in Wisconsin has shared CCTV footage of a gentleman who tried to make off with a flute, but he hit a bit of a... bum note.
A thief has been caught on surveillance video trying to steal a flute from a music shop in downtown Janesville, Wisconsin (US) in a rather unusual way.
In the footage (watch above), the man can be seen with a full-length flute down the back of his pants and riding up his back, pushing his jacket up.
"That was shocking, that part. I couldn't help but laugh about it," Tony Farrell, who owns Voigt Music Center, told NBC.
According to Farrell, the would-be thief walked around the shop for a bit, before making a beeline for the flute.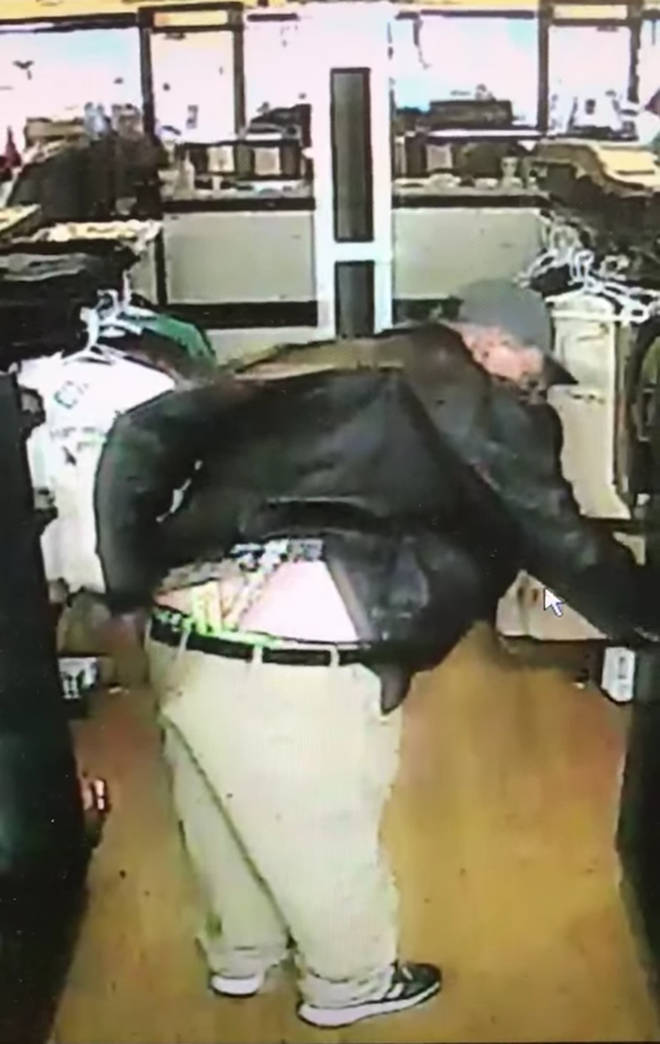 "He took it right off the wall and walked right over here with it in his hand," said Farrell. "He went right behind where a camera is and put it down the back of his pants. It was just so ridiculous. I just would not expect someone to be so stupid that they would hide something right in front of a security camera."
Read more: This piano fell off a stage 90 minutes before a concert >
Farrell's mother, who also works at the store, stopped the man before he walked out of the door, and asked him what he had in his pants.
"Oh, I got a flute and that's where I keep my flutes," Farrell says the man told his mum. "And so, she pulled it out of his pants and she said 'you keep our flute... with our tag on it... in the back of your pants?'"
The man reportedly maintained smalltalk with Farrell's mother, before calmly walking out of the front door empty-handed.
Read more: Did gangsters really carry Tommy guns in violin cases? >
Talking to NBC, Farrell continued: "We find it asinine that someone would try to steal a flute from us so blatantly, but we have to ask the question, 'what do we do with this tainted flute?'
"I couldn't, in good conscience, let anyone ever put their lips to that instrument at any time, you know?"
But Farrell had a bright idea: to turn it into a lamp.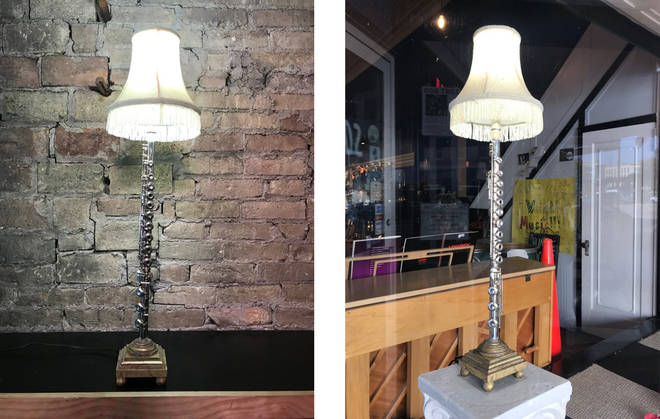 "[It's] now proudly on display in our front window... eat your heart out, Old Man Parker – this beats your leg lamp any day!"
Farrell says the flute is worth $500, but he isn't planning on selling the lamp.