What are the lyrics and history of the Rugby World Cup theme, 'World In Union'?
27 September 2019, 17:16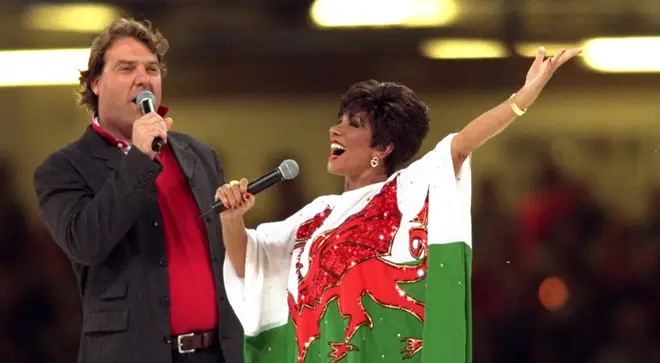 The Rugby World Cup theme is rooted in one of classical music's greatest melodies: Holst's 'Jupiter'. Here's everything you need to know about the anthem.
World in Union was first heard at the 1991 Rugby World Cup when it was performed by the legendary New Zealand soprano, Dame Kiri Te Kanawa.
The main melody, known as 'Thaxted', is taken from the middle section of 'Jupiter, Bringer of Jollity', the joyous movement from Gustav Holst's orchestral suite The Planets.
The melody is perhaps better known as I Vow To Thee My Country, the hymn set to Holst's music with lyrics by the poet Sir Cecil Spring Rice.
In 1991, composer and lyricist Charlie Skarbek was commissioned by World Rugby (then the International Rugby Football Board) to create an anthem that captured the spirit and values of the game.
Kiri Te Kanawa - World in Union
What are the lyrics to 'World in Union'?
There's a dream, I feel
So rare, so real
All the world in union
The world as one
Gathering together
One mind, one heart
Every creed, every colour
Once joined, never apart
Searching for the best in me
I will find what I can be
If I win, lose or draw
There's a winner in us all
It's the world in union
The world as one
As we climb to reach our destiny
A new age has begun
We may face high mountains
Must cross rough seas
We must take our place in history
And live with dignity
Just to be the best I can
Sets the goal for every man
If I win, lose or draw
It's a victory for all
It's the world in union
The world as one
As we climb to reach our destiny
A new age has begun
It's the world
The world in union
A new age has begun