Stonehenge to livestream its summer solstice celebration for first time in history
15 May 2020, 11:55 | Updated: 27 May 2022, 12:09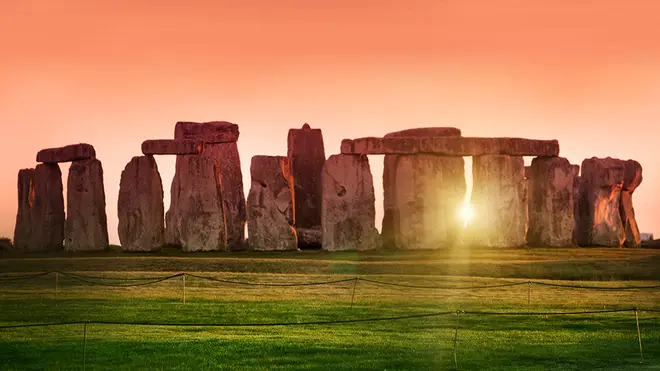 You can stream this year's summer solstice live from Stonehenge.
Coronavirus silver linings: England's beautiful, prehistoric landmark is being brought into the virtual age, as large gatherings are cancelled for the summer.
Every year on 21 June, Stonehenge welcomes visitors from around the world for its summer solstice. People gather overnight at the ancient site in Wiltshire, England, to watch the sunrise above the ring of standing stones on the longest day of the year.
It's a special moment for many around the world, including the druid and pagan community. At the ritual, visitors are joined by white cloaked and hooded druids, who tap the Heel stone and sing in the first rays of sunlight.
Read more: An orchestra played at Stonehenge – and it was completely haunting >

This summer, in light of social distancing regulations, it won't be going ahead. The English Heritage organisation, which manages Stonehenge, is asking people not to visit the site, but to enjoy a live stream of the sunrise instead.
Nichola Tasker, the director of Stonehenge, said, "We have consulted widely on whether we could have proceeded safely and we would have dearly liked to host the event as per usual, but sadly in the end, we feel we have no choice but to cancel.
"We hope that our live stream offers an alternative opportunity for people near and far to connect with this spiritual place at such a special time of year and we look forward to welcoming everyone back next year."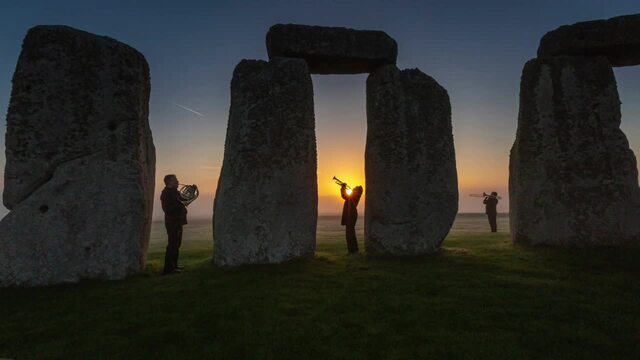 London Sinfonietta plays 'Of the Wonderful Nature of Air' for #Stonehenge100
The summer solstice at Stonehenge will stream live through the early morning (BST) of Sunday 21 June, on English Heritage's Facebook page.