Mezzo stands in last-minute for tenor lead, doubling as Venus and Orpheus in Offenbach opera
3 February 2023, 12:02 | Updated: 3 February 2023, 12:45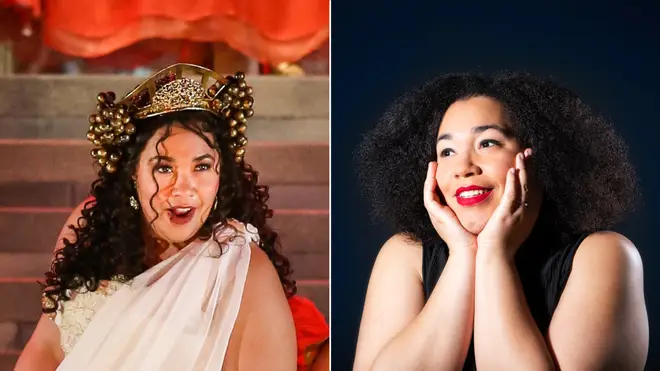 A remarkable mezzo-soprano makes history at the Vienna Volksoper by playing two roles on stage with less than 24 hours notice...
Jacques Offenbach's famous operetta Orpheus in the Underworld opened at the end of January 2023 at the Vienna Volksoper, with the role of Venus played by 32-year-old French mezzo-soprano, Katia Ledoux.
But on the night of Wednesday 1 February 2023, the star singer took on a second credit for the evening.
For the Volksoper production, running from 21 January to 10 February 2023 at the Vienna opera house, tenor Daniel Kluge was cast in the opera's titular role of Orpheus. However, after falling ill, Kluge was forced to pull out of the scheduled Wednesday night performance this week.
In a heroic move, the mezzo-soprano offered to step into the lead role when the replacement tenor the production found could not learn the part in time for the performance. For one night only, Ledoux made history on the Volksoper stage by playing both the soprano and leading tenor role in the challenging 19th century operetta.
"A crazy jump-in like this needs an amazing team working together," Ledoux told Classic FM of her decision to seriously take one for the team, "from make-up, to stage hands, stage managers, prompter, cast, conductor, orchestra, choir, and admin."
And that is exactly what happened.
Read more: Incredible moment young opera fan stands up during soprano's Verdi performance to sing tenor part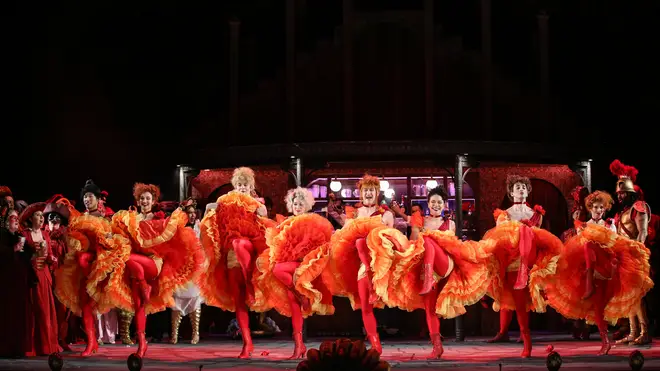 Ledoux recounts the story of her courageous choice in a recent Facebook post, where she shared her memories of what happened on Tuesday 31 January, the night before the show.
"Tuesday 7.20pm. I'm sitting in the office next to our casting director's office and hear through the open door that another singer who could potentially jump in for our Orpheus tomorrow says the show is too complicated to learn until tomorrow.
"Out of curiosity I decide to look into the score to see how much Orpheus has to sing and look at the video to see what he has to do..."
She continued: "Tuesday 7.40pm. Another phone call. Another tenor can't jump in tomorrow. The options are dwindling. I mention half-jokingly to the Stage-Manager if technically he thinks I could do it?
"He starts to seriously think about it and says it depends how fast I am with learning all the text, but with three hours of staging rehearsal before the show he thinks it could be doable..."
Less than 30 minutes after Ledoux overheard the first concerns for re-casting Orpheus, on the night before the show, she said out loud, 'I can do it' to the rest of the opera cast and crew. On the way home on the metro, Ledoux called her agent to let them know she would be playing both roles in the Wednesday night show.
Read more: 15 most famous opera songs and arias
Of the show itself, Ledoux wrote, "I wish I could continue a detailed description of how Wednesday then [unfolded], but honestly it's been a complete blur... After a night of virtually no sleep, I arrived at the opera house at 8.30 in the morning for costume fittings, dialogue rehearsals, musical coachings, wig fittings, staging rehearsal,... and suddenly it was 7pm.
"The curtain went up with an announcement that 'we're very thankful for Katia Ledoux to be saving the show by playing both the roles of Venus AND Orpheus tonight!' and I got hit by the sudden realisation that I am absolutely crazy for doing this... What the heck was I thinking????"
But despite stresses, concerns, and a few tears, in the end Ledoux received a reception that she describes as, "one of the warmest and most beautiful applauses of my life – and I earned cool points for being 'fearless'!".
In her Facebook post, Ledoux goes on to thank a vast array of her colleagues who made this all happen.
"What was truly special about this experience," Ledoux recalled to Classic FM, "was that it showed how much joint effort is behind opera.
"I am incredibly grateful to everyone at Volksoper for making this possible".