Furious chorister parents slam Sheffield Cathedral after boys and girls choir 'dumped without care'
24 July 2020, 12:56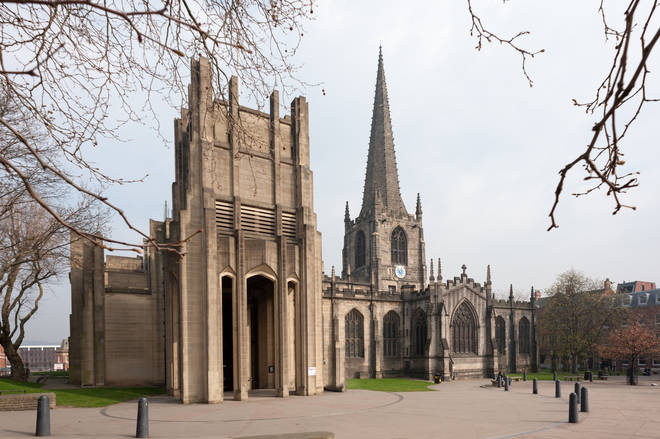 Parents of young singers claim a lack of consultation, communication and consideration from the Cathedral Dean and Chapter, resulting in 'distress and shock'.
On Wednesday, the Dean and Chapter at Sheffield Cathedral abruptly announced that "a completely fresh start is needed" to its traditions of music department. A statement on their website said the Cathedral was to close its choir, impacting nearly 20 boys, girls and several lay clerks.
The Cathedral cited the mixed urban community of Sheffield as part of their desire to build "a new music team and the development of a fresh vision for our worship". The cathedral's Dean, Peter Bradley, also told The Guardian that church music "can be seen as elitist".
However, following news of the choir's closure, parents of the young singers have expressed frustration with the Cathedral's decision and handling of the announcement. They claim a lack of consolation, consideration, and that they only learned important details from the press rather than the Cathedral.
Read more: Sheffield Cathedral Choir disbanded in "complete fresh start" for music and diversity >
In cathedral choirs, young singers not only sing regular services, but also receive important training in musicianship, sightreading and technique. Sheffield Cathedral's website extols the value of what the choir can offer young singers: "In addition to providing rich and plentiful music for the Cathedral's liturgy, membership of the choir offers an unparalleled experience and education for the young people involved."
On Wednesday night, a chorister parent penned an open letter to the Church Times, claiming a lack of consultation and communication. "Chapter has suddenly decided to discard the choir and start afresh without consulting any of the musicians. The press heard about it before even the choristers did," Kate Caroe wrote.
Another tweet from a chorister parent said the Cathedral "dumped the choir without care."
As of Friday (24 July) morning, a new 'Save Sheffield Cathedral Choir' Facebook page had over 630 members.
On Thursday, a group of 12 chorister parents wrote a letter to press expressing their "distress and shock" about the situation.
The parents refuted the suggestion that the majority of choristers come from local private schools. "This is demonstrably untrue. In fact, approximately two-thirds of the current choir (of around 18 choristers) are state or home educated"
"One of our members has a diagnosis of ADHD and has benefitted hugely from his involvement in the choir," they said. "We welcome diversity in the choir and would want to see more, but we see that as no reason to disband the current choir."
The parents also accused the Cathedral of failing to deal with underlying issues that lead to their Master of Music, Joshua Stephens, who resigned his role less than 3 months after taking the post.
"The Master of Music was furloughed in March and choir parents were not (and have never been) officially informed. No contact was made with choir members until Josh Stephens resigned - during that period, choristers were ignored and Josh was banned from making any contact with them."
The joint statement continued: "[T]he cathedral hopes that some existing choristers will become members of the new choir. The first time this was stated was in the Dean's statement to The Guardian newspaper. In neither the letter telling the choir of the closure, nor the press notice which was briefed out widely before some choristers had even seen the news, were existing choristers thanked, encouraged to consider returning to the choir, or even acknowledged as existing."