Sheffield Cathedral Choir disbanded in "complete fresh start" for music and diversity
23 July 2020, 10:50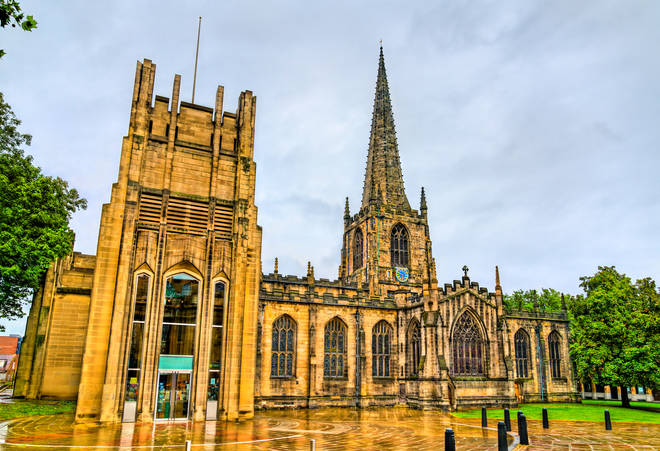 Cathedral ends its Anglican choral tradition as Dean and Chapter hope to find "wider reach" within a changing community.
Sheffield Cathedral has revealed abrupt changes to its music department, in a massive shift to traditions on a site of 1000 years of worship – citing efforts to make a fresh start to champion diversity.
Sheffield's announcement it would disband the choir and make a "significant change" was made on Wednesday on the Cathedral's website. The statement said that after several years of reviewing the role of music in worship in the historic building, the Cathedral Dean and Chapter had concluded that it was the right time to close the current Cathedral Choir. A "completely fresh start is needed", they said.
The choir consisted of 40 boys, girls and men singing regular services during the week.
In its place, the Cathedral is looking to "create a Music Department and Choir ready for the exciting future of the mixed urban community in which we live and work."
Peter Bradley, the cathedral's dean, told The Guardian that "The city is changing pretty quickly and we feel cathedral music needs to have a wider reach. We want to be more ambitious, and that means engaging with a wider group of children and reaching parts of the city we haven't reached before."
He also added that the appeal of church music was wide but that at times it was "presented in a way that can be seen as elitist"
Read more: Choral music to cease at parish church of the House of Commons, as choir is reportedly abolished >
Following the announcement, musicians have reacted to the news.
James Bingham, a former member of the Sheffield cathedral choir who now works for the Irish National Opera. He said he was "appalled" by the decision.
I sang as a choral scholar at @sheffcath for 3 years. I'm appalled by this statement. It implies that the Anglican Church's rich choral tradition is to blame for it's declining influence. https://t.co/po9y7p07XE

— James Bingham (@senseofpitch) July 22, 2020
Countertenor Iestyn Davies also highlighted what he sees as the power and importance of choral traditions in cathedral worship.
Really, choral evensong is, aside from the architecture, one of the great and frankly unique threads of the C of E's fabric. For me at least it defines the spiritual in religion. To disregard this is like fishing without any bait. Good luck to you.

— 𝕚 𝕚 𝕕𝕒𝕧𝕚𝕖𝕤 (@iestyn_davies) July 23, 2020
Andrew Nethsingha, Director of the Choir of St John's College, Cambridge called the decision "irresponsible" and "short-sighted."
Irresponsible, short-sighted, displaying incompetent people management, ill-thought-through, disingenuous, badly argued; a deeply un-Christian way to treat choir members and their families. For context, do please read the letter from a chorister parent, which I will retweet. 1/3 https://t.co/cPYPkLepOI

— Andrew Nethsingha (@ANethsingha) July 23, 2020
It is believed that worship on the site of the Cathedral can be traced to the 9th-century. The building of Cathedral Church of St Peter and St Paul, Sheffield dates as far back as the 12th century, having been rebuilt and added to over the centuries.
The church was elevated to cathedral status in 1914.