The trumpet played at the royal wedding of Prince Harry and Meghan Markle is up for auction
24 April 2019, 18:03 | Updated: 24 April 2019, 18:06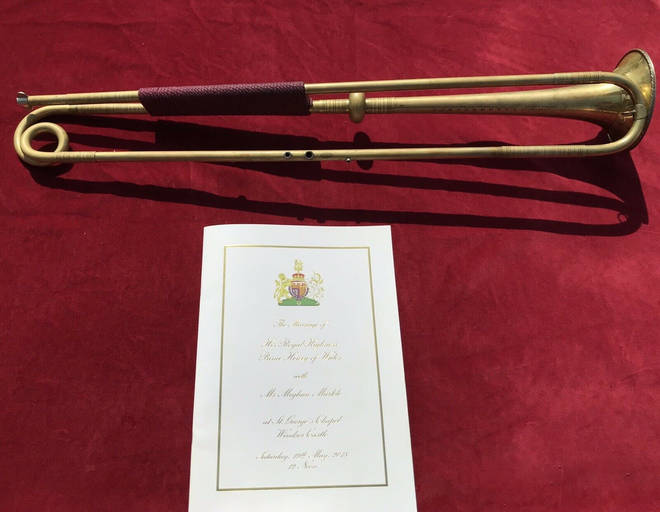 The Baroque trumpet is being sold on eBay for £5,000 and is listed as 'a true piece of royal history'.
David Blackadder, a trumpeter from Northamptonshire, is selling the instrument he played at the wedding of the Duke and Duchess of Sussex.
Blackadder, who also teaches trumpet at the Royal Birmingham Conservatoire, played 'Eternal Source of Light Divine', from Handel's Ode for the Birthday of Queen Anne, as Meghan Markle walked down the aisle.
The brass instrument has been listed on eBay for £5,000, and is described as a 'once in a lifetime chance to own a true piece of royal history'.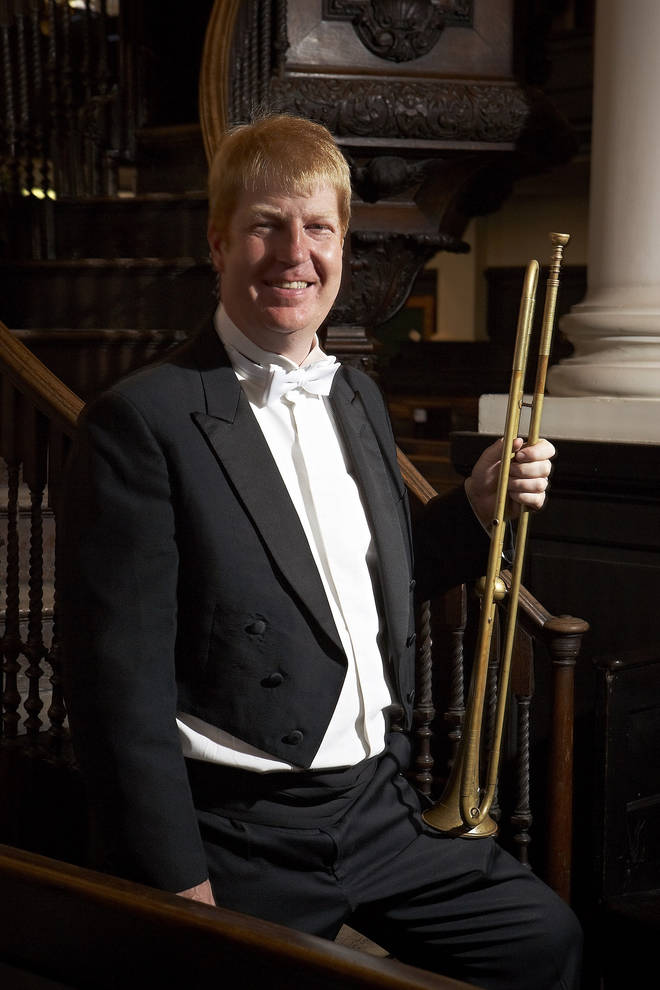 The Duke and Duchess of Sussex were married at St George's Chapel, Windsor on 19 Mary 2018, to a live audience of 1.9 billion people.
David said he initially turned down the chance to play at the royal wedding, as he had other engagements.
His instrument, a Natural Trumpet in D at Baroque pitch, was made by Matt Martin of Norwich Natural Trumpets, in Norfolk.
David told the Daily Mail: "The trumpet would only be sitting in a case at my house, so I thought why not sell it. A royalist might really like to have a piece of memorabilia from the wedding, or a museum might like to display it.
"I could have kept it and passed it on to my grandchildren, but I would rather let someone else have it and enjoy it. I don't know of any other instruments from the wedding being sold.
"The starting price is £5,000 which is low, so I'm hoping it fetches more than that. It's a fantastic instrument."