'Outrageous': tickets to Royal Opera House are being resold for £3,500
4 February 2019, 15:33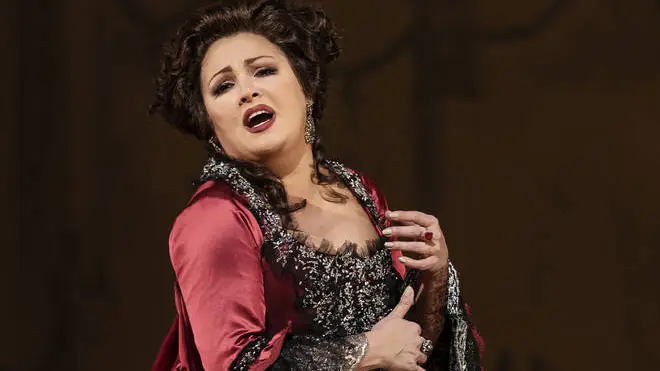 Fancy a pair of tickets to the opera? That'll be £7,000, please.
Tickets to see Verdi's opera La forza del destino at the Royal Opera House are being resold for up to £3,500 each, on secondary ticketing website Viagogo – the only place where they can currently be purchased.
A ticket in the stalls is selling for £3,438, while a restricted view seat – worth £125 at face value – is going for £1,876.
Another pair of tickets in the circle, with a maximum face value of £570, is going for £5,210.
Tickets for these four performances are in unusually high demand because Russian soprano Anna Netrebko and German tenor Jonas Kaufmann are performing together for these nights of the opera's 10-night run.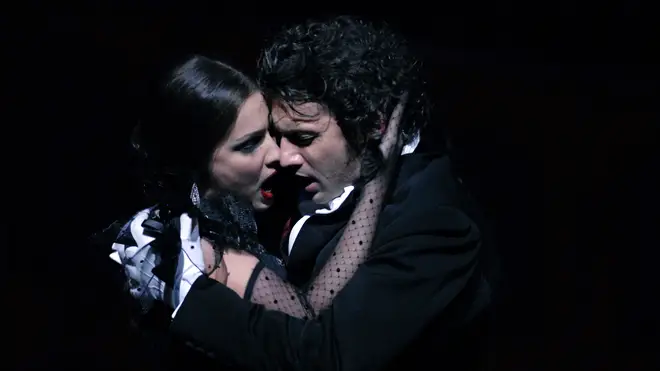 Only 100 seats – about eight per cent of the total allocation – were put on general sale for each of the four shows (21, 24 March, and 2, 5 April).
The remaining 2,000-plus tickets for the four shows were sold to Royal Opera House members, who pay up to £2,000 a year to be able to buy tickets in advance. 70 further tickets have been put aside for the Royal Opera House's 'Friday Rush' and will go on sale in March.
Ticketholders (possibly members included) are expected to make a huge profit on their resold tickets, which are still being flogged on the Viagogo website. Today, the site is offering 61 tickets for sale.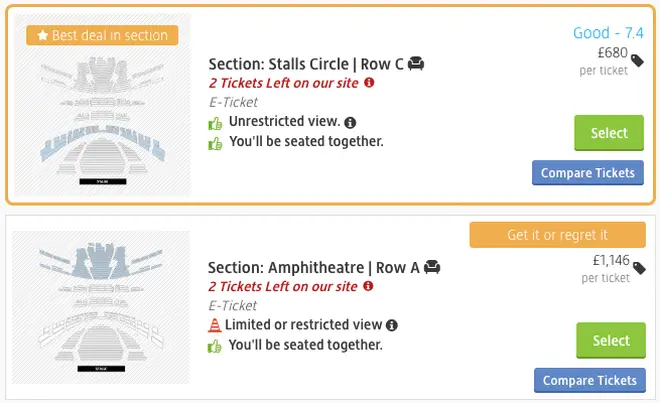 In a statement, the Royal Opera House has said it prohibits any use of re-sale sites.
Speaking to The Times, Alex Beard, Royal Opera House Chief Executive, said: "I think they are an absolutely outrageous operation," saying that anyone discovered using a ticket bought on Viagogo risked being turned away.
He continued: "The Royal Opera House have consistently argued against the harmful practices of ticket re-sellers such as Viagogo, who violate the terms of our service and most worryingly, undermine the customer putting profit before consumer experience."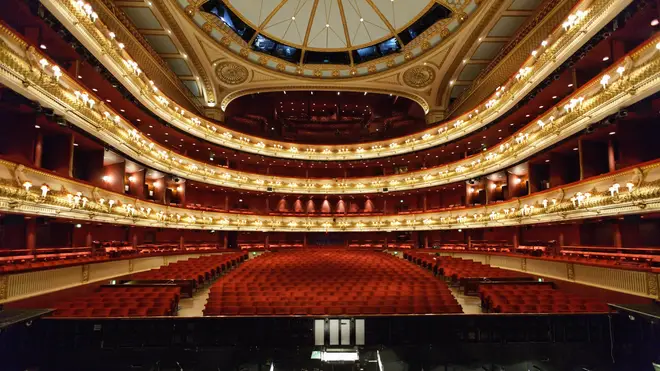 A court order was made last year, forcing Viagogo to tell ticketholders if there is a chance they will be turned away at the door. Ten days ago, the UK competition watchdog revealed concerns that Viagogo is not complying with the order – but the ticket site says it has complied.
Performing together for the first time in over 10 years, Netrebko and Kaufmann will only star together in four out of the 10 performances of La forza del destino, all conducted by Sir Antonio Pappano.
Netrebko has previously said she never does more than five shows in a run, because of the vocal and emotional demands of performing.