New Releases: Renaud Capuçon – Cinema, Pittsburgh Symphony Orchestra / Manfred Honeck – Beethoven & Strauss
15 October 2018, 10:00 | Updated: 15 October 2018, 12:44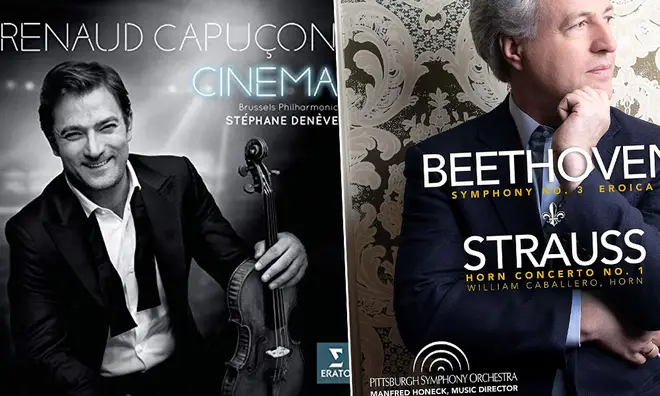 Throughout the week Classic FM's presenters bring you the best new recordings, including world exclusives and premiere broadcasts of latest releases.

John Suchet plays a track from his featured Album of the Week at 10.15am every weekday. You can buy your own copy from the Classic FM store here.
Renaud Capuçon – Cinema
Warner Classics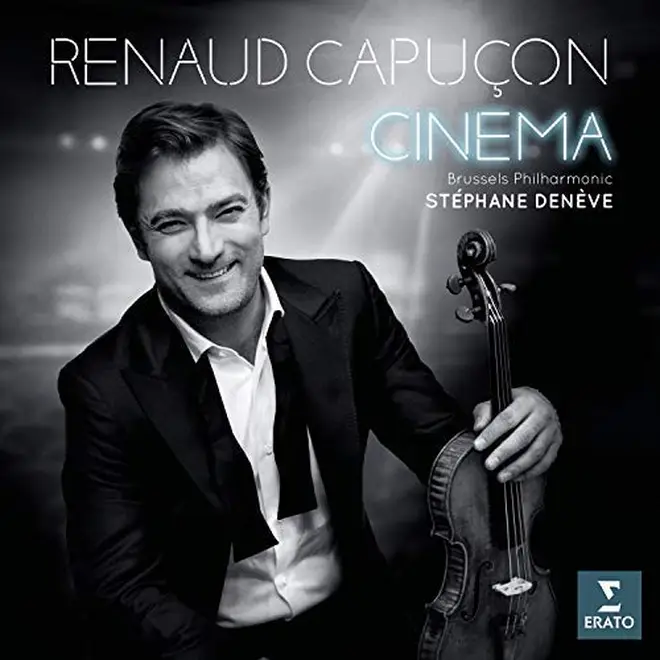 Renaud Capuçon brings the world of film to life with arrangements for violin in his latest release, Cinema. Effortless as always, Capuçon pays homage to some of the iconic film composers who have ventured onto classical pastures – John Williams, Ennio Morricone, John Barry, Henry Mancini and James Horner to name but a few. He performs with the Brussels Philharmonic and conductor Stéphane Denève to brings us much-loved classics from The Godfather, Schindler's List and Cinema Paradiso.

Pittsburgh Symphony Orchestra / Manfred Honeck – Beethoven Symphony No. 3 & Strauss Horn Concerto No. 1
Reference Recordings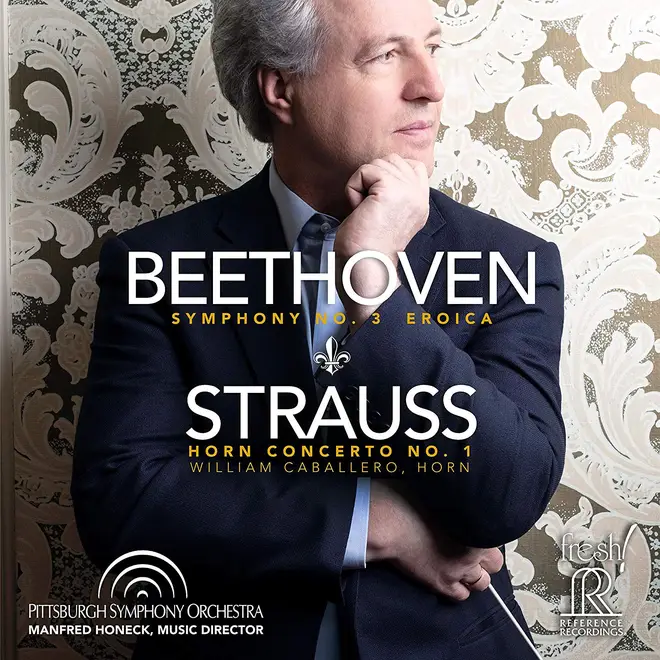 Will we ever get tired of Beethoven and Strauss? If our reaction to this album by Manfred Honeck and the Pittsburgh Symphony Orchestra is anything to go by, the answer is no.
Two iconic works – Beethoven's Symphony No. 3 "Eroica" and Strauss' Horn Concerto No. 1 – have never been played quite like this. Honeck's insightful notes on the pieces explain how Beethoven's "Eroica" was an innovative and dramatic departure from his earlier symphonies, and it comes with no surprise that this recording from Heinz Hall, home of the Pittsburgh Symphony Orchestra, illustrates this journey in an exciting new way.