New Releases: Rachmaninoff Piano Concerto No. 1 – Fedorova; Tartini: Violin Concertos – Siranossian
16 March 2020, 10:00 | Updated: 16 March 2020, 17:31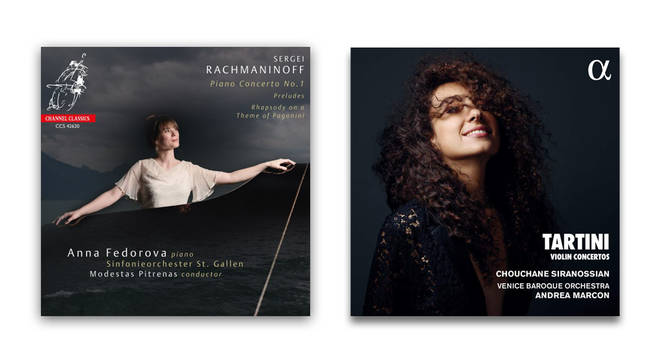 Throughout the week Classic FM's presenters bring you the best new recordings, including world exclusives and premiere broadcasts of latest releases. This week: Rachmaninoff Piano Concerto No. 1 by Anna Fedorova and Tartini: Violin Concertos by Chouchane Siranossian.

John Suchet plays a track from his featured Album of the Week at 10.15am every weekday.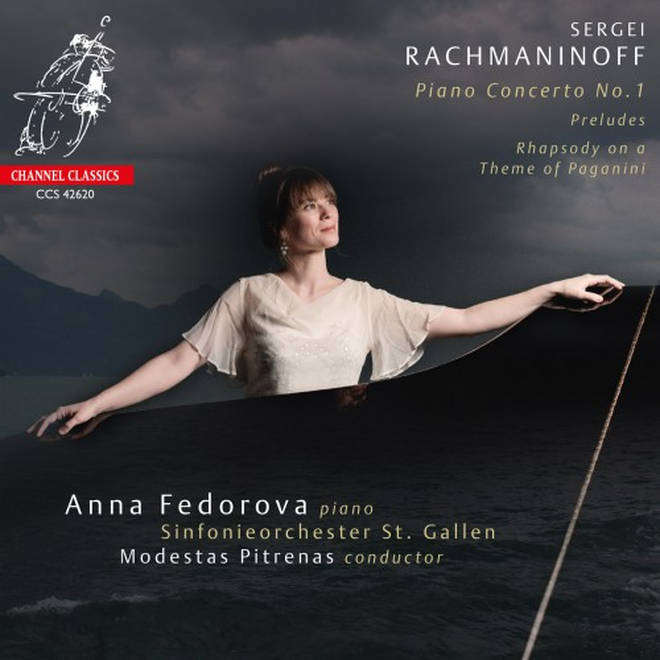 Rachmaninoff Piano Concerto No. 1 – Anna Fedorova
Channel Classics
For this Rachmaninoff release, internationally renowned Ukrainian pianist Anna Fedorova is accompanied by the Sinfonieorchester St. Gallen under the baton of conductor Modestas Pitrėnas.
"Throughout my life Rachmaninoff and his music have had a special place in my heart," the pianist says.
Her latest album is filled with 14 fantastic recordings, which include performances of Rachmaninoff's first piano concerto, his preludes and Rhapsody on a Theme of Paganini.
Read more: Rachmaninov is the most innovative composer in 200 years, researchers reveal >
Anna started on the piano at the tender age of five, following in the footsteps of her parents who were both concert musicians and teachers.
Since then she has performed in a multitude of prestigious, worldwide venues as a soloist, chamber musician and alongside the greatest symphony orchestras.

John Brunning plays a track from his featured Drive Discovery at 6.20pm every weekday.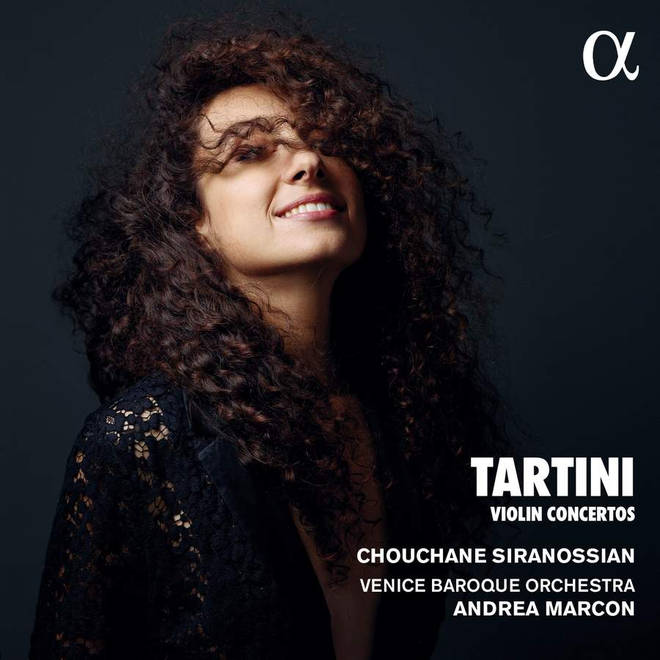 Tartini: Violin Concertos – Chouchane Siranossian
Alpha
French violinist Chouchane Siranossian takes on Tartini's intricate Baroque violin concertos in this latest release.
Accompanying Chouchane on the album are the Venice Baroque Orchestra, led by their founder, Italian conductor Andrea Marcon.
Read more: Tilda Swinton has directed a Baroque music video starring her DOGS >
Together they produce 15 captivating recordings, which have been released this year to coincide with the 250th anniversary of Tartini's death.
The album also features a previously unpublished concerto from the composer in G major, after its manuscript was discovered by musicologist Margherita Canale.
Chouchane performs as both a soloist and a concert master, and has played with multiple orchestras across the world.