'The First World War revealed what should be really important to us' – composer Patrick Hawes
1 August 2018, 14:55 | Updated: 2 August 2018, 08:37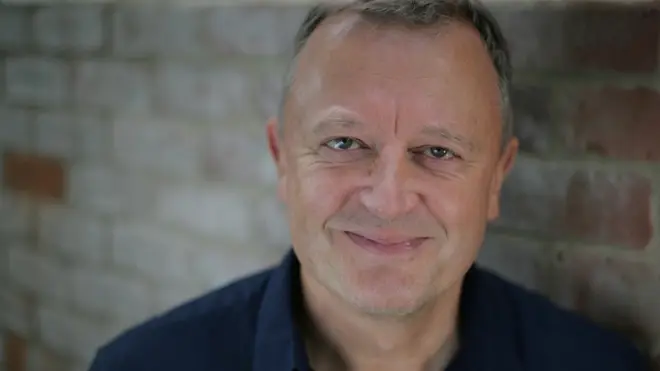 This October a very special event will take place in London's Royal Albert Hall. Patrick Hawes' Great War Symphony, which will be premiered on 9 October, commemorates 100 years since the end of the First World War. He told Classic FM why only a symphony would do.
Where did the idea for the Great War Symphony come from?
I had the initial idea back in 2013 when I was talking with Andrew Sunnucks, the founder of audio network, and Ben Parry, the artistic director of the National Youth Choirs of Great Britain. We were talking about doing something together and I pointed out that the centenary of the war wasn't far away. We thought something to mark the end of the centenary would have a greater poignancy than the beginning. And many of these kind of ideas – over a drink in a bar – don't get anywhere. But somehow we sustained this one because we thought it was such a good idea.
Book tickets for Classic FM Live including the world premiere of the Great War Symphony >
The piece will be performed by a huge group of musicians, including the Royal Philharmonic Orchestra, the Invictus Games Choir, the National Youth Choir of Great Britain and the Fanfare Trumpeters of the Royal Air Force. Why was it important to you to include so many people?
There are lots of different things happening around the country to mark the centenary. But I think it's important that we bequeath big, substantial, memorable works of art that will endure the test of time – we hope. So future generations can look back and say "Gosh, on the centenary of this all-important war, the people of 2018 really did leave us something of worth and of substance."
I also knew it had to be a serious artform, not a hotch-potch of different pieces. A War Requiem had already been done, by Benjamin Britten, but the symphony's always fascinated me. Mahler said that the symphony is a world and I kept thinking of that statement and thinking "it's got to be the symphony", because Mahler's right.
I've got a symphony orchestra, a chorus and a soprano and tenor soloist. The tenor solost represents the fighting man who follows the war in a subjective way. The soprano soloist is the onlooker from afar – she represents the mother, the wife, the fiancé and how it felt to endure the war on the home front.
Order the world premiere recording of Patrick Hawes' The Great War Symphony here >
Each of the four movements are linked to one year of the war and use texts from the time. How did you choose which words to set?
There's a whole mass of wonderful famous war poetry, but I quickly discovered there was a lot of lesser-known poetry. One of the most beautiful texts in the work is 'The Dead Soldier' by Sydney Oswald, who isn't known as a poet at all. I also realised that throughout the war a lot of local papers published lines of memorial. It was a way of documenting everybody who'd died in that area. At the Battle of Jutland, many of those who'd died were from Liverpool and in a Liverpool paper from the time there were literally hundreds of these epitaphs to those who died. Some of the epitaphs are so poetic and I feel honoured to have been able to give them new life in the symphony.
Tell us about your Uncle Harry, who features in the piece as well.
Uncle Harry was my great uncle – my paternal grandfather's brother. My grandfather was too young to fight in the war, so he survived but he often spoke about Harry as the real joker of the family.
I went to visit Uncle Harry's grave and we found it in the middle of the countryside near Arras. Very often the men were buried where they fell. Very few of the gravestones had an inscription other than the name, or 'RIP'. But I got to my uncle's and it had this poetic sentence: "He lies with England's heroes, in the watchful care of God". And I thought "that's what I want for the Elegy".
Did you find it overwhelming to be writing such an emotionally charged piece?
The last poem in the piece, by the American female poet Moina Michael, says: "Fear not that ye have died for naught; / We'll teach the lesson that ye wrought". It's very important that we remember and that we learn a lesson, and that despite their loss – or rather because of it – our lives are much freer and much richer. I really believe they didn't die for nothing. It's easy to be nihilistic about it – hundreds of thousands of men all died. But there was something of a hero about my uncle, and that's a very positive thing. I also think that it's our duty, particularly as we approach the end of this centenary, to ask ourselves: "what did they die for?" What kind of United Kingdom were they prepared to sacrifice their lives for? It's a very interesting question as we go through Brexit.
What answers have you found for those questions?
There's a poem by Rupert Brooke towards the end of the last movement when he says these men who died have brought us various things. And one of them, he says, is holiness. That's a difficult word these days. There's a real sense of love, pain and nobility coming back to us again. What I'm saying is through the horrors of war and the crucible effect, it revealed what should be really important to us as human beings.
Patrick Hawes' Great War Symphony will be performed at Classic FM Live with Viking Cruises at the Royal Albert Hall on 9 October 2018. Find out more and buy tickets from just £12.70 here.