New releases: Yannick Nézet-Séguin conducts Mendelssohn and Mario Venzago conducts Schubert
19 June 2017, 10:00 | Updated: 19 June 2017, 12:22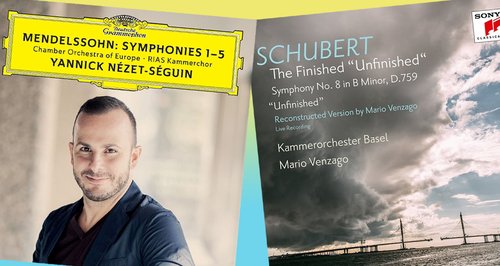 Throughout the week Classic FM's presenters bring you the best new recordings, including world exclusives and premiere broadcasts of latest releases.

John Suchet plays a track from his featured Album of the Week at 10.15am every weekday.
Mendelssohn: Symphonies 1-5 - Yannick Nézet-Sêguin and the Chamber Orchestra of Europe
Deutsche Grammophon
2017 marks the 500th anniversary of the European Reformation, started by Martin Luther in 1517. To honour this occasion, Deutsche Grammophon is releasing a new interpretation of the complete Mendelssohn symphonies, crowned by a recording of the Reformation Symphony No. 5.

The symphonies were recorded in February 2016 during a celebrated Mendelssohn festival over the course of two days at the Philharmonie de Paris - all under the baton of young, exciting conductor, Yannick Nézet-Séguin, the Music Director of the Philadelphia Orchestra and Music Director Designate of the Metropolitan Opera New York.

This release is the first complete symphonic cycle to be recorded at the new Philharmonie de Paris, which opened in January 2015!

For this recording, Christopher Hogwood's editions of the symphonies were chosen because of their particular importance for the Reformation Symphony:

"Mendelssohn, the often self-critical (and self-revising!) composer, who in the process of trying to reduce the work to a length suitable for its celebratory function, he cut out one entire movement preceding the Finale, a passage that expands on the flute cadenza and prepares the arrival of the chorale theme with more engaging musical drama."

The original version of the work may now be listened to in its entirety!

This release underlines a strong ongoing collaboration with the Chamber Orchestra of Europe that already culminated in a successful release of the complete Schumann symphonies (March 2014) and the continuing Mozart Opera Cycle. Two instalments of the latter have been nominated for a Grammy: Le Nozze di Figaro and Die Entführung aus dem Serail.

John Brunning plays a track from his featured Drive Discovery at 6.15pm every weekday.
Schubert: Symphony No. 8 in B minor - Mario Venzago
Sony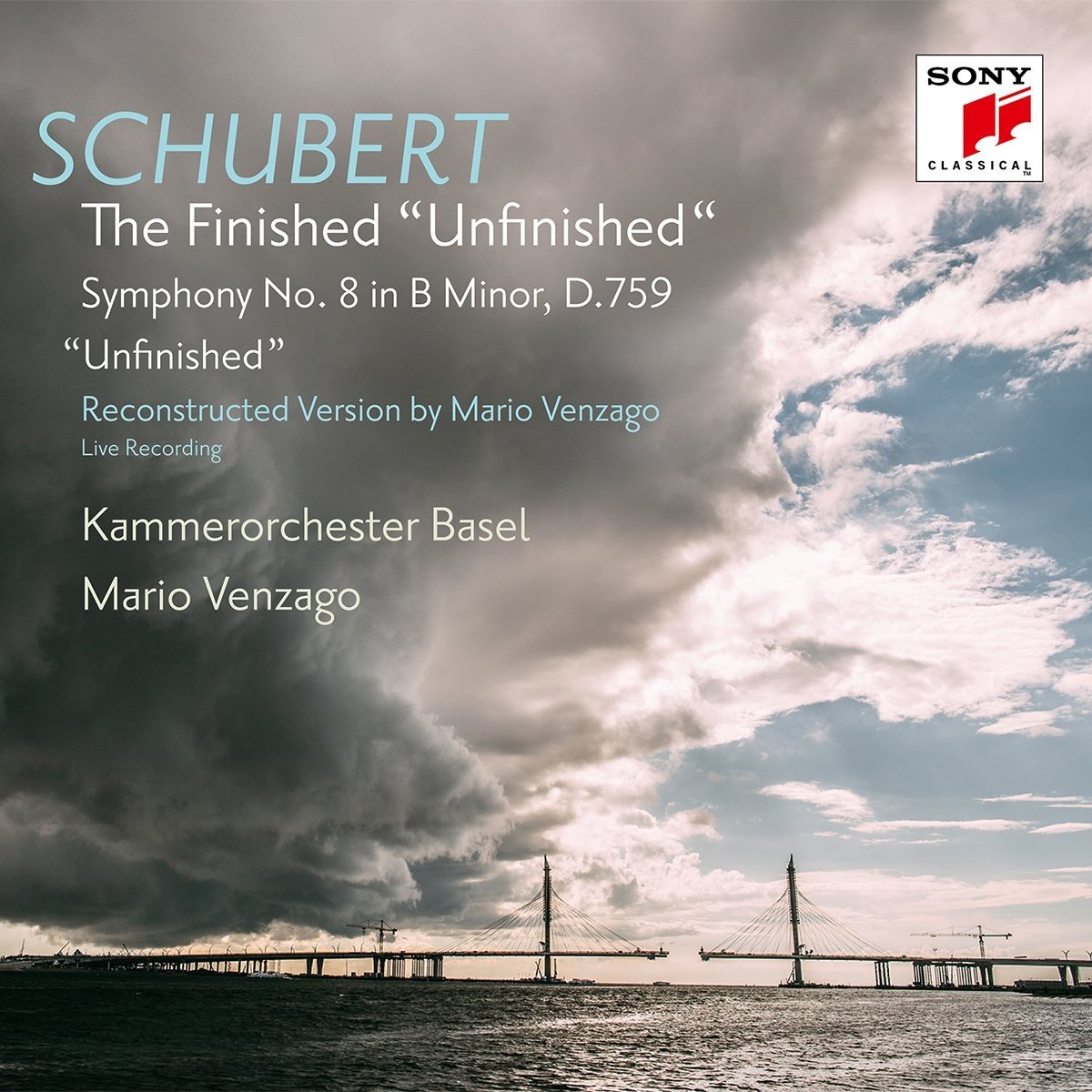 Writing in 1883, Sir George Grove observed that as a brilliant lieder composer Schubert "had only to read the poem, and the appropriate melody, married to immortal verse (a marriage in his case, truly made in heaven), rushed into his mind, and to the end of his pen."
Schubert's symphonies, conversely, do not seem to have flowed quite as freely from that pen. His B minor Symphony remained unfinished even if its first two movements have been immensely popular.
Mario Venzago has prepared a version of it based on Schubert's sketches and on other music by the composer to show what the work might have sounded like had it been completed.

David Mellor picks out his three favourite new releases every week - including his own Album of the Week, a Bargain Boxset and a Bargain Album - bringing you lots of new recordings to explore.
Album of the Week
Dvorak: Stabat Mater - Jirí Belohlávek conducts the Czech Philharmonic
Decca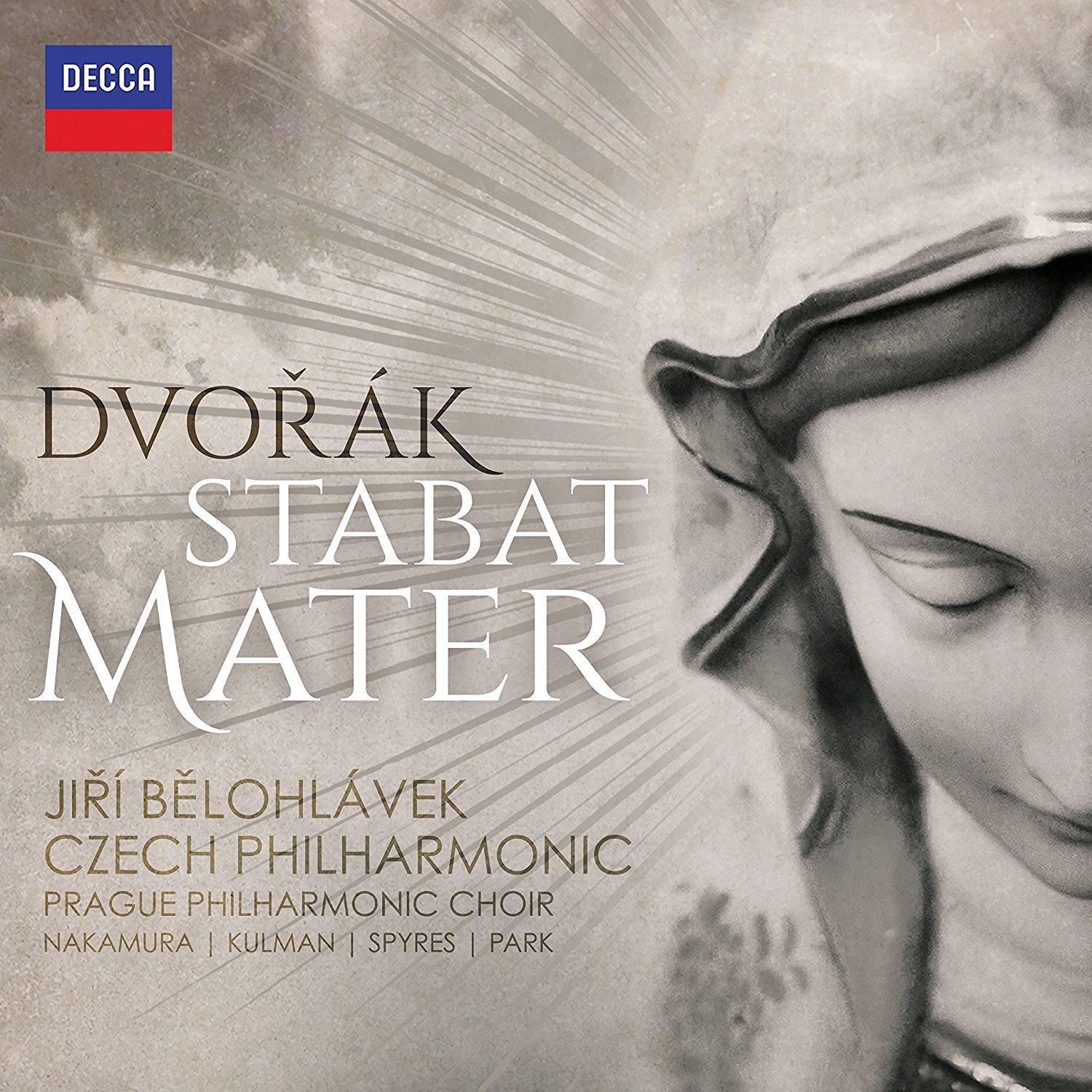 Dvorak's Stabat Mater is an early work, having been composed around 1877, and first performed in 1880, when Dvorak was in his late 30s.
It's not as powerful, or eloquent a piece as the Requiem, a product of Dvorak's full maturity, but in a performance like this, under the inspired direction of Jirí Belohlávek, and with a fine team of soloists, it definitely makes an impact.
This is probably Belohlávek's last recording. It was made in Prague last spring, and he died of cancer a few weeks ago. It is a fitting memorial to a conductor, who while sometimes unpersuasive in non-Slavonic music, has left a distinguished legacy of recordings by Dvorak, Suk and other fellow countrymen. I shall be playing the best of them in a memorial programme is a few Sunday's time.
The soloists are especially good here, notably the tenor Michael Spyres, who takes his solo in part six of this ten-part work really well, and the bassJongmin Park.
If you like the German Requiem of Brahms, you will certainly enjoy this.
Bargain Box
Verdi: Aisa - Leontyne Price, Georg Solti
Decca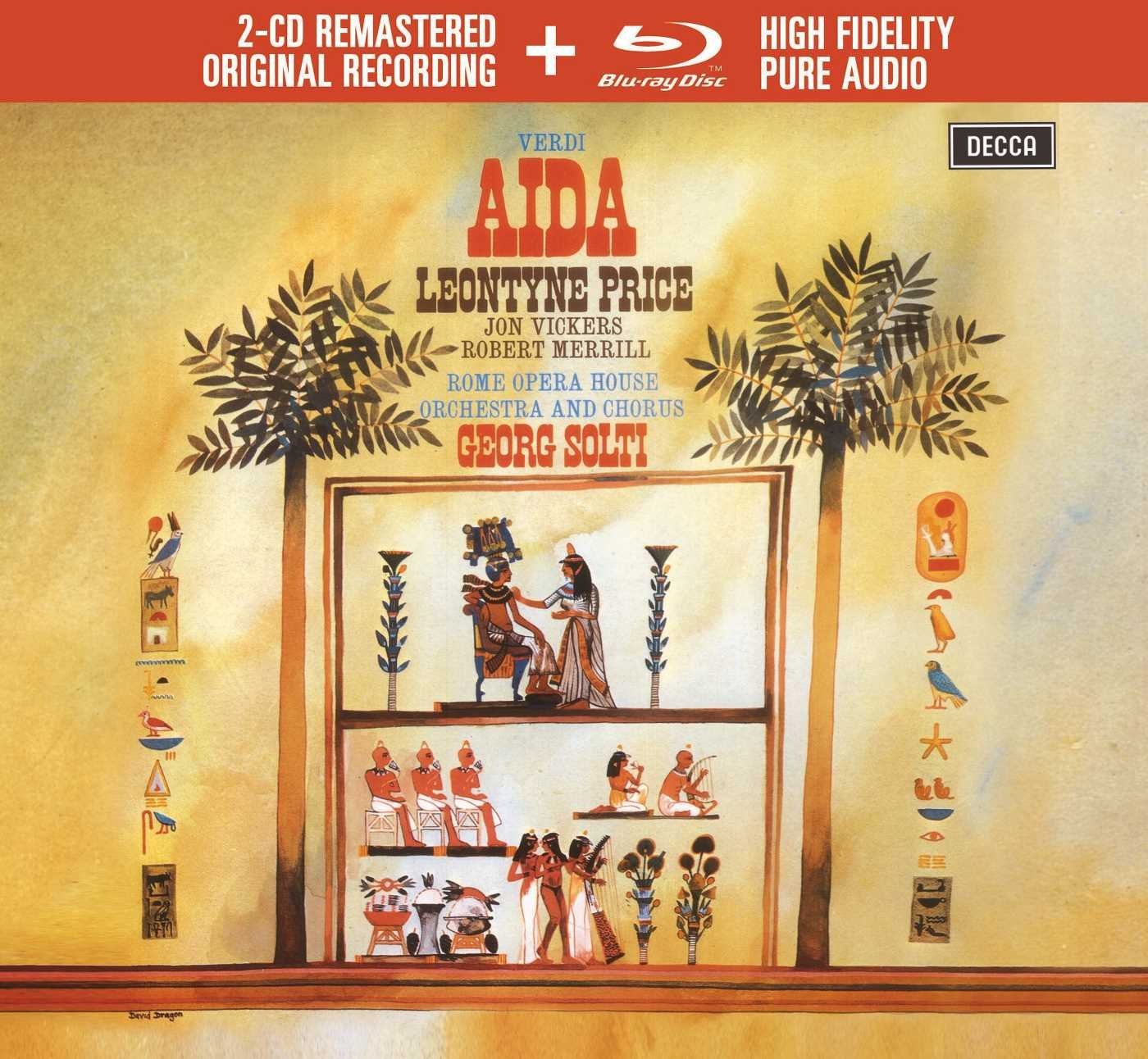 My box set of the week, contains only 2CDs, and isn't even a box, but an extremely well produced book, running to over 100 pages.
But what a couple of CDs they are; the young Leontyne Price - 90 earlier this year - in a stunning recording of Aida from 1962, with a first-class supporting cast led by Jon Vickers as Radames, and conductor Georg Solti at his most energetic.
The recording sounded a bit fierce in its first CD transfers, but quite a lot of that has been tamed in this ultra high quality, newly remastered set.
It isn't cheap, but where are you going to do better? There are a few sets as good, but none that will give you more thrills than this one. And in an era where new opera recordings are simply not being made, it's best to reach back into the past for a set like this, remastered to top modern standards.
Bargain Album of the Week
The Best of George Philipp Telemann
Sony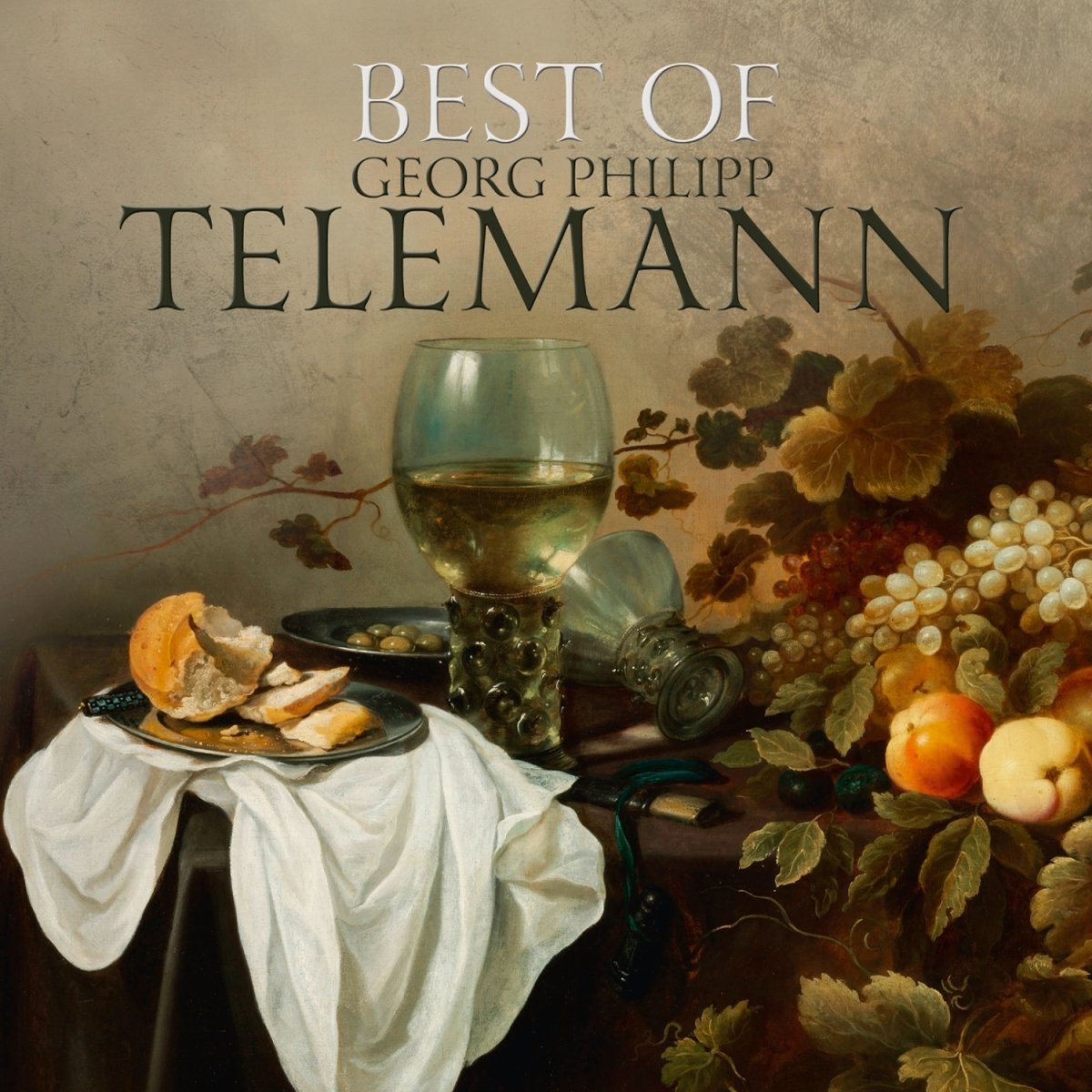 Those who want to have a moan, will find plenty to moan about in this 2CD Sony sampler, devoted to the music of Telemann.
There are no notes whatsoever, nor are any details given of the age of the recordings, quite a number of which are, actually, pretty ancient, coming from the first generation of original instrument recordings.
However, what this set does do, inexpensively - it will cost you around £7.50 or less for 135 minutes of music - is introduce you to the music of Georg Philipp Telemann, (1681-1767), the long-standing Music Director in Hamburg, and a composer who, in his day, was rated alongside Handel and Vivaldi, and above J.S. Bach.
Just put the music on, let it wash over you, and if you like Telemann's music, download some more. There's plenty of it!