Opera singer and music graduate crowned Miss America 2019
11 September 2018, 15:38 | Updated: 11 September 2018, 15:41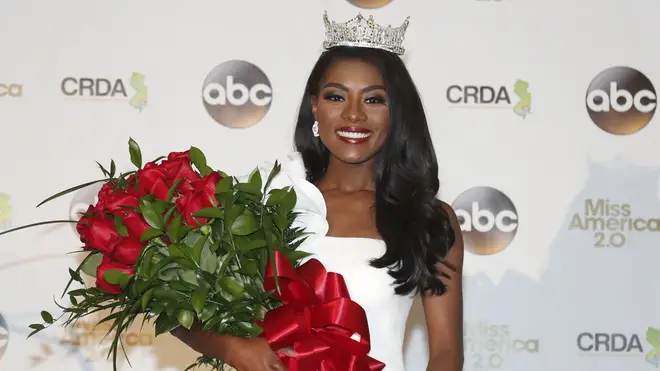 The new Miss America is an opera singer who has a Masters in music composition and plans to be a huge advocate for the arts.
Nia Franklin, an opera singer and music composition graduate, was crowned the 92nd Miss America at Sunday's event in Atlantic City, New Jersey.
Franklin, representing New York, pipped runner-up Miss Connecticut – Bridget Oei – to the post.
"It took a lot of perseverance to get here," Franklin said after picking up her award. "I want to thank my beautiful family, my mom and my dad, who is a survivor of cancer."
An opera singer, Franklin also earned a Master's degree in music composition from UNC School of the Arts. She is from Winston-Salem, North Carolina, but moved to New York after being accepted onto the Kenan Fellow programme at Lincoln Center Education in Manhattan.
In the Talent portion of the Finals, Franklin sang 'Quando m'en vo'' from Puccini's La bohème. After being crowned Miss America, she sang a gospel song she wrote when she was five years old.
Nia Franklin, Miss America 2019, sings an original song she wrote when she was 5 years old
During the competition, Franklin described how music helped her find and grow comfortable with her identity.
"I grew up at a predominately Caucasian school and there was only five percent minority, and I felt out of place so much because of the colour of my skin," Franklin said. "But growing up, I found my love of arts, and through music that helped me to feel positive about myself and about who I was."
Franklin said she plans to be an activist for the arts during her tenure as Miss America.