Newly-wed couple distraught after 'sentimental' tuba stolen from car
3 September 2019, 15:41 | Updated: 18 September 2023, 09:58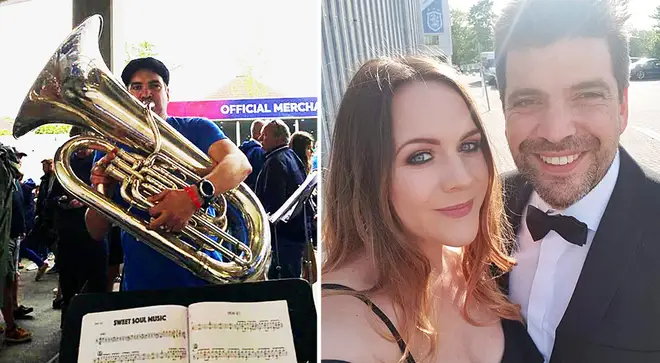 It's been a devastating time for Simon Jacobs, who had played the tuba to his wife Sarah at their wedding only weeks before – and they were forced to release an appeal for its safe return.
A newly-married British couple have made an appeal after a tuba was recently stolen from their car.
Simon and Sarah Jacobs, who live together in West Yorkshire, launched the appeal when the Besson Sovereign Tuba – which belongs to Simon and is worth more than £7,000 – was taken from his Ford Fiesta.
The car had been parked outside the couple's home on Hawthorne Road, Slaithwaite, and they believe the thief may have loaded the instrument into a taxi at around 1am on Friday, 23 August.
It has been a devastating time for Simon, head of music at Greenhead College, who had played the tuba to Sarah at their wedding and at The Ashes, only weeks before.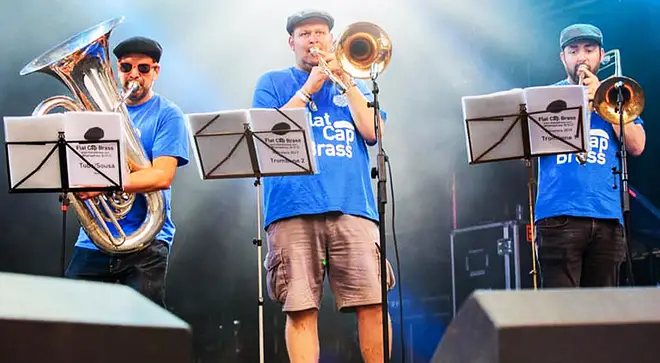 The large brass instrument is irreplaceable and holds great sentimental value for the 37-year-old musician, who had travelled around the world with it for 23 years.
A number of valuable items were also stolen from Sarah's Kia Sportage, and from 25 other cars in and around the Colne Valley, on the same night, and Police later discovered a link between these burglaries.
Simon, a member of the seven-piece funk brass band, Flat Cap Brass, shared his plea for the tuba's safe return: "I need this instrument. I am a musician and a teacher – I need it for work. It has sentimental value and I would very much like it back.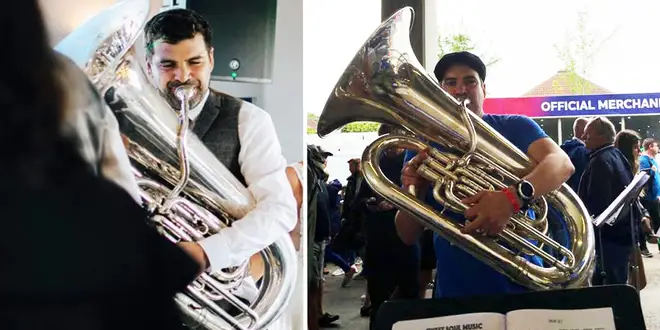 "Can musicians/people in Huddersfield area share? If any little [thief] is attempting to sell this please let me know. People of Slawit if you have any information let me know."
His wife and mum-of-three Sarah, 33, added: "It's massively sentimental and he's been all over the world with it.
"That's what we want back – he (the thief) can keep the rest."
Thanks to the couple's appeal, information provided by locals led to the arrest of the thief – and it appears Police may have found Simon's tuba!
The musical instrument hasn't been reunited with its owner just yet, but with a bit of luck Simon will be receiving his beloved tuba very soon.
Good luck, Simon!