Who was Nebuchadnezzar? Meet the inspiration behind Kanye West's first opera
22 November 2019, 13:42 | Updated: 22 November 2019, 14:04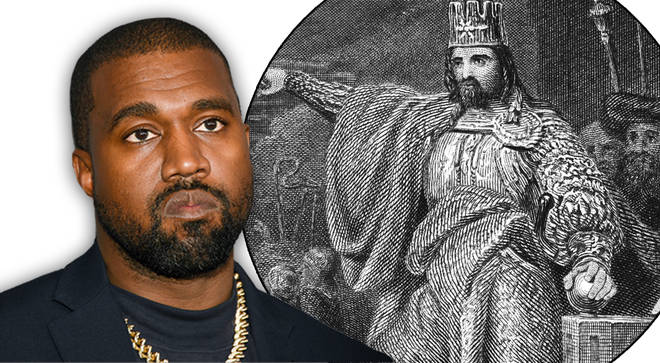 Kanye West is set to stage his first-ever opera this weekend, based on the ancient Babylonian King Nebuchadnezzar.
Last week, US rapper Kanye West announced he'd be staging his first ever opera, Nebuchadnezzar, on 22 November at the Hollywood Bowl.
Here's everything you need to know about the production and its inspiration.
Who was Nebuchadnezzar?
Nebuchadnezzar II was the longest-reigning and most powerful king of Babylon, in ancient Mesopotamia.
He ruled the Neo-Babylonian Empire from 605 BC to 562 BC, and was known for his military strength and his role in the restoration of Babylon.
Read more: Kanye West to stage his first ever opera 'Nebuchadnezzar' >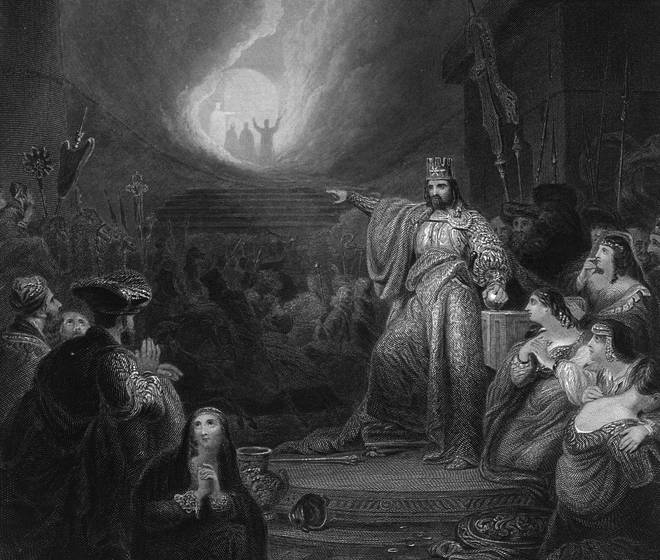 Who happened to Nebuchadnezzar in the Bible?
Nebuchadnezzar was heavily featured in the Bible, specifically the Book of Daniel, which is part of the Old Testament.
However, he isn't portrayed in... the best light. In the book, Nebuchadnezzar's story follows the king as he conquers Jerusalem and enlists Daniel as his servant, before finally going mad.
But the consensus among academics is that these events are all fictional. Other sources go on to document the figure as just being a great king, who not only restored Babylon to its former self, but also transformed the city.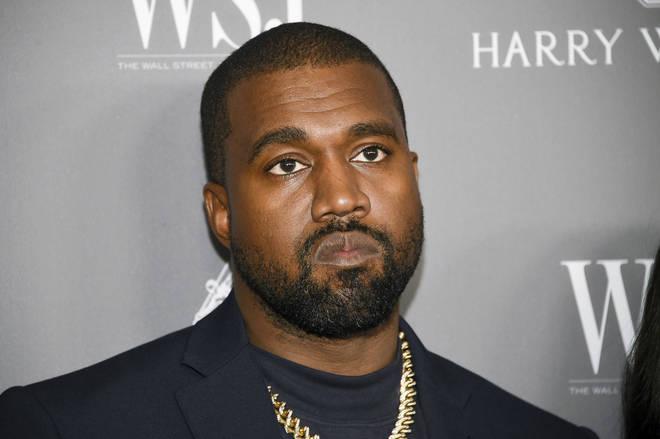 But is this actually Nebuchadnezzar?
Since Kanye's announcement on Twitter, it is now being questioned whether the figure depicted in the official invite is *actually* the Babylonian King.
Some people have been suggesting that the gold-plated artwork actually bears a greater resemblance to the Persian emperor, Darius the Great.
What is Kanye's opera about?
Nebuchadnezzar will be directed by Italian contemporary performance artist Vanessa Beecroft, and will feature music from the rapper's Sunday Service gospel group, as well as Peter Collins & Infinities Song.
In a recent press release, the inspiration behind the show was explained: "West conceived of this opera as an expression of his commitment to both his faith and ever-expanding musical palette.
Read more: Kim Kardashian and Kanye West just made an opera the celebrity event of the year >
"Nebuchadnezzar brings together elements from different worlds, including opera, fine art, modern dance, and gospel music, to create an innovative performance structure. West's sound is the bridge between these artforms."
Nebuchadnezzar is being performed at the Hollywood Bowl on Sunday 24 November at 4pm. Tickets are available here from $20.