This young musician with cerebral palsy writes songs using his eyes – and we're totally inspired
30 April 2019, 17:47 | Updated: 7 May 2019, 10:25
Jac Richards has been living with cerebral palsy for 22 years – but thanks to assistive technology, he can create music using his gaze
Jac Richards was born with cerebral palsy – a lifelong condition affecting his movement and co-ordination – but he hasn't let it stop him from doing what he loves best.
The 22-year-old boy from Carmarthenshire is passionate about music and film, and he can play and arrange music by using subtle eye movements through the use of assistive technology.
The young Welsh musician told Classic FM: "I control my computer with my eyes. I discovered my talent through working with Forget-Me-Not-Productions, which I have been doing for three years.
"In that time I've gained 10 qualifications in music, filmmaking and sound design. It has been a challenge writing lyrics in a rhyme scheme, but I always feel excited and look forward to each session.
"I like writing and playing using the on-screen piano. But I can also play, record and arrange lots of instruments using eye gaze, including the flute, mandolin and brass.
"I've learned a lot about what I can do and I'm finally using my brain properly."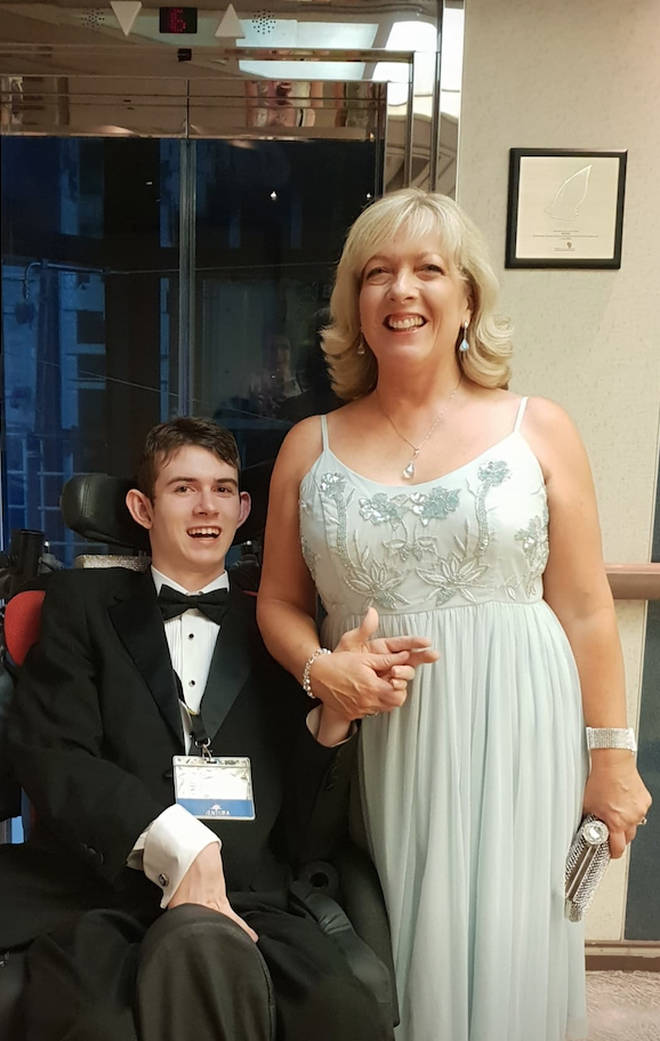 Jac's mother, Joanne Richards, added: "Jac's cerebral palsy was caused by a lack of oxygen at birth. He has quadriplegic athetoid cerebral palsy, which means he is unable to speak, sit independently, walk, talk or use his hands.
"Thankfully, his intellect is unaffected – and he has fantastic vision and hearing. He is the brightest of young men, full of humour and kindness. He also considers himself to be very lucky. He is our joy and our life!
"He loves music of all genres, and we go to many concerts and shows. A big part of his enjoyment comes from seeing whoever is with him also having a great time.
"He mainly loves pop songs, show tunes from musicals and music for the big screen."
Clary Saddler, director at Forget-Me-Not-Productions, and her wife Mel Saddler, have been working closely with Jac for the past three years to develop his communication skills through inclusive arts work and believes the projects have unlocked his potential.
Clary said: "In the past, he could only give one-word commands – but now, he is able and wanting to express ideas around song themes, writing styles, connectives, expressive language, symbolism, song structure, musical arrangement and rhyme schemes.
"He has also completed an 'Introduction to Music Theory' Agored Cymru unit with us, where we explored the differences between major and minor keys using classical pieces. Jac always prefers music in a major key!"
And the young boy's talents don't end there, as he can even film and edit music videos by operating a webcam mounted to his wheelchair.
What an inspirational musician.