7 of the most romantic piano pieces EVER written
14 February 2019, 13:42 | Updated: 14 February 2019, 13:46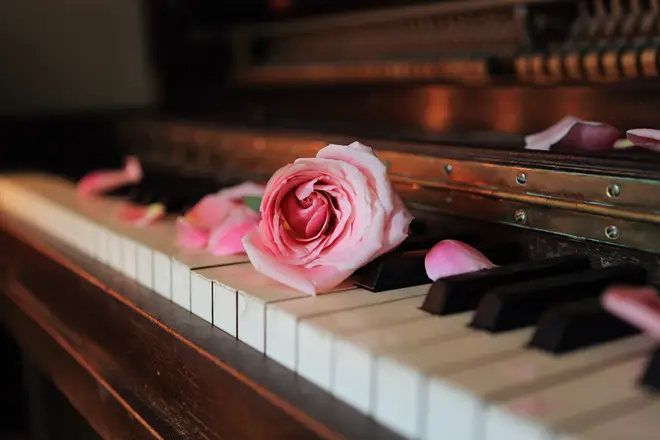 Need inspiration for your Valentine's Day playlist? These beautiful piano works will help you set the right tone
Valentine's Day is fast approaching and music speaks a thousand words, so here are seven stunning piano pieces to help you win over your loved one.
1. Liebesträume, Franz Liszt
To get your day off to a romantic start, why not opt for this sweet-sounding set of piano works? Written in 1850 and German for 'dreams of love', Liszt composed the lieder after taking inspiration from a selection of poems by Ludwig Uhland and Ferdinand Freiligrath. The poems each portray a different form of affection – exalted, erotic and mature love – and Liszt's melodies are utterly charming.
Franz Liszt - Liebestraum - Love Dream
2. Jeux d'eau, Maurice Ravel
Translated as 'Fountains' or 'Playing water', Jeux d'eau is a dreamy piece for solo piano dedicated by Ravel to French composer and pianist Gabriel Fauré – his teacher and dear friend at the time. Written in 1901, Ravel explained the origins of the piece as being "inspired by the noise of water and by the musical sounds which make one hear the sprays of water, the cascades, and the brooks".
Maurice Ravel - Maurice Ravel: Jeux d'eau
3. To a Wild Rose, Edward MacDowell
This soothing piece of music by American composer Edward MacDowell is the first of his Ten Woodland Sketches, Op. 51 – and it certainly stands the test of time having been published in 1896. Now one of MacDowell's best-loved piano pieces, it was almost discarded after he tossed the paper containing his ideas in the bin, but his wife Marian later uncrumpled it, played the song and assured him it was "a charming little melody". Ah, true love.
Edward MacDowell, To a Wild Rose, Op. 51, No. 1
4. Clair de Lune, Claude Debussy
French for 'Moonlight', 'Clair de Lune' is one of the most widely-appreciated piano pieces of all time – and its scenic impressionistic style makes it the perfect choice for a chilled evening in with your other half. Despite its simplistic nature, it actually took Debussy 15 years to write the third movement as he wanted to ensure that whoever performed it would have the opportunity to shine.
5. La Valse D'amélie, Yann Tiersen
This mesmeric track is taken from the soundtrack to the 2001 French film Amélie, a motion picture set in Montmarte, Paris that follows the adventures of a young woman who makes it her mission to improve the lives of the people around her. After spending years being home-schooled, she sets off to discover her purpose in life and finds love along the way – and Yann Tiersen captures her emotions perfectly in this gorgeous waltz.
La valse d'Amélie (Version piano)
6. Nocturne in E flat major, Frédéric Chopin
No romantic playlist would be complete without a showstopper by Chopin – and this masterpiece totally fits the bill. It's one of the most well-known nocturnes around and he wrote it at the tender age of 20, so his youthful passion truly comes across in the music. Written in rounded binary form, the A and B sections become increasingly ornamented throughout and there are trills aplenty, making it a real treat for the ears.
7. Valse Sentimentale, Pyotr Ilyich Tchaikovsky
The last movement in Tchaikovsky's work Six Pieces, 'Valse Sentimentale' was written in 1882 and there's no doubt about its charm. Intended for solo piano, it was composed in the height of summer at a cottage in Kamenka, where the composer stayed for a short while to find peace during a difficult time of his life. Said to be speaking to a woman, the waltz has an open and direct quality that is reminiscent of the Romantic period.
Tchaikovsky. Valse sentimentale. Karen Kornienko,piano
Are you still looking for that special someone? If so, why not try Classic FM Romance, our exclusive online dating service for music lovers?
Plus, with our exciting 'free week offer' for new members from Monday, 11 February to Sunday, 17 February, there's never been a better time to join!