Watch: modern opera stars recorded their voice onto wax cylinders
17 October 2018, 19:45 | Updated: 17 October 2018, 19:47
When Edison invented the phonograph, the world was amazed by its ability to capture sound, but technology has improved in the decades since and we're used to hearing today's stars in pristine quality.
But what if… two modern opera stars recorded their voice into antique equipment?
That was the question posed by tenor Piotr Beczala, who was fascinated by the recording equipment of the early 20th century.
Piotr and another opera singer who regularly performs at The Met – Susanna Phillips – had their voices recorded onto the antique technology after Piotr happened to mention his interest in the recording technology of last century to the company archivist of The Metropolitan Opera, Peter Clark.
Peter set about trying to make Piotr the chance to hear his own voice through the audio lens of some of the world's earliest recording equipment, and the whole experiment was documented by The New York Times.
Clark managed to locate both an antique phonograph – via the New York Public Library – and the cylinders the sound is recorded onto, via the curator of the Thomas Edison National Historical Park, New Jersey, Jerry Fabris. This is the sort of equipment that would have been used to record opera stars of the early 20th century such as Enrico Caruso.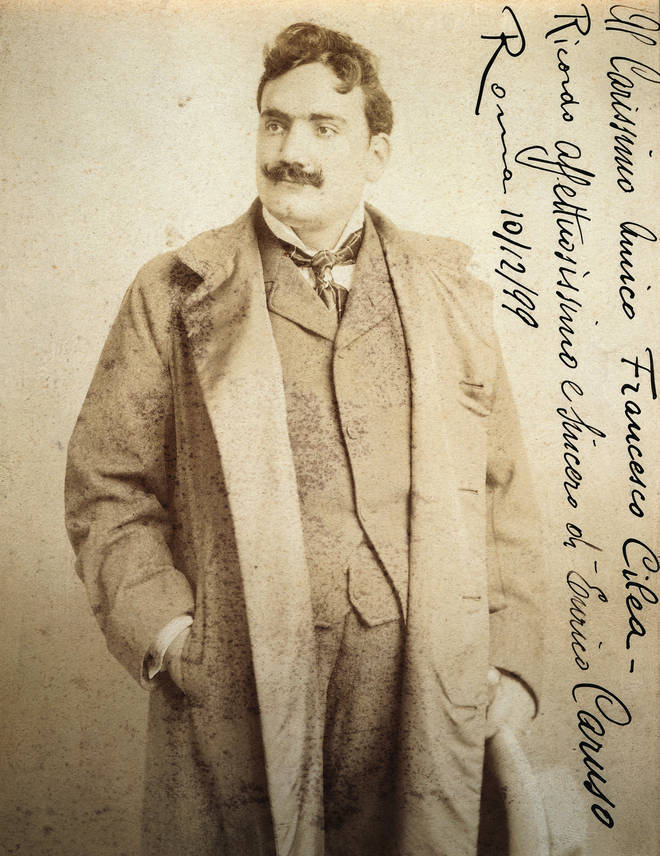 Then the pair of singers, along with pianist Gerald Moore, headed to the library for the unusual recording session.
Piotr recorded an aria from Verdi's Luisa Miller, 'Quando le sere al placido', while Susanna Phillips sang a piece from Mozart's Così fan tutte.
Jerry Fabris was on hand with the wax cylinders (not made out of wax at all but actually something called metallic soap) as well as a small brush and miniature bellows to clear the strands of wax created as the needle cuts into the cylinder.
And what did it sound like? Like a recording from the early 20th century, perhaps unsurprisingly.
The equipment doesn't cope well with a wide variety of dynamics or with higher registers (so it struggled with Susanna's soprano voice).
Susanna told The New York Times: "The tone quality changes, but not the dynamic. That's infuriating to me"
You can hear both performances in full on The New York Times' website.