Madonna's daughter, Mercy, stuns fans with classical piano covers
2 October 2019, 17:09 | Updated: 2 October 2019, 17:32
Her mother may be the Queen of Pop, but Madonna's teenage daughter seems to have developed a taste for Mozart and Debussy...
Madonna's daughter, Mercy, has impressed the singer's millions of online fans after footage of her playing a Mozart masterpiece was shared on Instagram.
In the video (watch above), we hear the 13-year-old musician perform a charming rendition of Mozart's Piano Sonata in C, while her mother captures the moment on camera.
The young pianist recorded the piece in celebration of Rosh Hashanah, the Jewish New Year, Madonna explains: "Mercy James celebrates the New Year with Mozart!"
Elegantly poised, she treats us to scalic runs, pretty trills and plenty of pedal action. And it's not the first time we've seen Mercy play the piano.
In February, she also recorded a snippet of Debussy's 'The Little Shepherd' (watch above).
Read a detailed musical analysis of Madonna's single, 'Medellín' >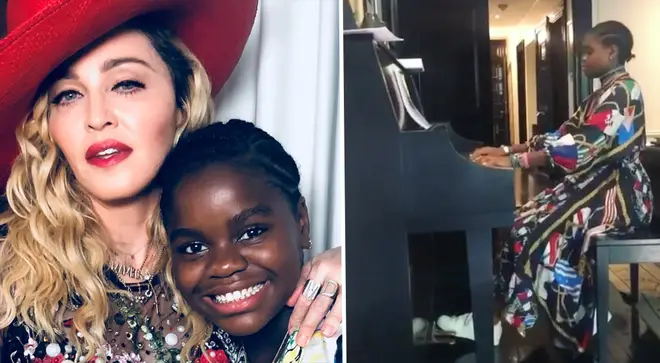 True to form, Madonna's followers have been quick to share their feedback about the classical covers.
One fan said: "Mercy! Brava! Wonderful.", while another commented: "The shining star."
Madonna has an estimated worth of $800 million, sold more than 300 million records worldwide and won numerous awards – including 45 from the British Phonographic Industry.
Could Mercy follow in her mother's footsteps and pursue a career in music? We'll have to wait and see...