Lizzo donates $50,000 to boost representation of Black and Latinx artists in classical music
23 June 2023, 12:44 | Updated: 24 June 2023, 00:37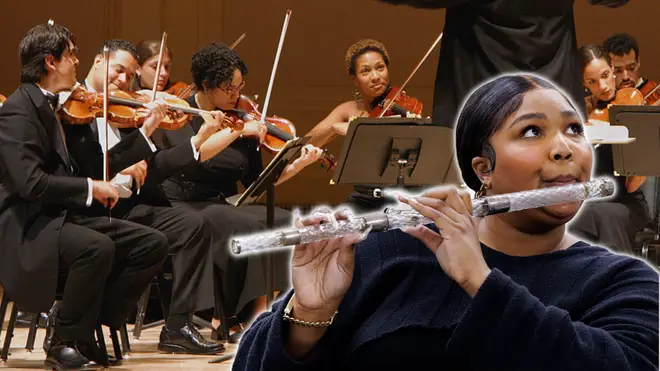 A week after the release of a report which found people of colour are still underrepresented within the orchestral field, Lizzo has donated thousands to help "transform young black musicians' lives through the arts".
International pop star and flautist Lizzo has gifted $50,000 to a US organisation devoted to increasing the representation of Black and Latinx artists in classical music.
The Sphinx Organization, founded in 1997 by Aaron Dworkin, works with over 118 American orchestras to revolutionise access to auditions, and to evolve audition, tenure and promotion practices across the industry.
Lizzo's made the donation as part of her fourth annual Juneteenth giveback, where she 'gives back' to black organisations formed at the grassroots.
"Thank you to Sphinx for all you do to transform young black musicians lives through the arts," Lizzo added in a tweet.
The announcement of Lizzo's donation follows the recent release of the League of American Orchestra's 2023 report about racial, ethnic and gender diversity in orchestras.
BIPOC (Black, Indigenous and people of colour) representation in orchestras, the report found, still lags well behind the US population. Afa S. Dworkin, President and Artistic Director of Sphinx, told Classic FM, "Talent is not the issue, access and opportunity have been. If we do not purposefully include, then we are excluding."
Read more: 'They put white musicians on the cover' – author spotlights music history's Black women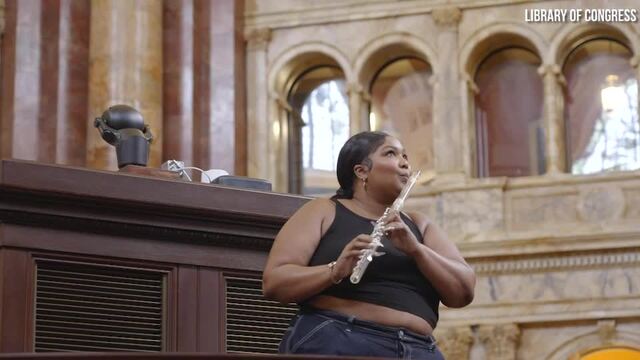 Lizzo performs on the flute in Library of Congress reading room
According to the new report, which measured progress over the last decade, people of colour now make up about 21 percent of orchestral players nationwide, up from 14 percent in 2014.
Over the last 10 years, during which close attention has been paid to diversity and inclusion, Black representation in US orchestras has increased – but only by 0.6 percent (1.8 percent (2014) to 2.4 percent (2023)).
These diversity statistics are much stronger among conductors, including assistant conductors and music directors than in any other orchestra role. The number of ethnically diverse conductors on the podium has nearly doubled overall from 16.2 percent (2014) to 31.7 percent (2023).
Read more: 13 Black conductors who have inspired on the podium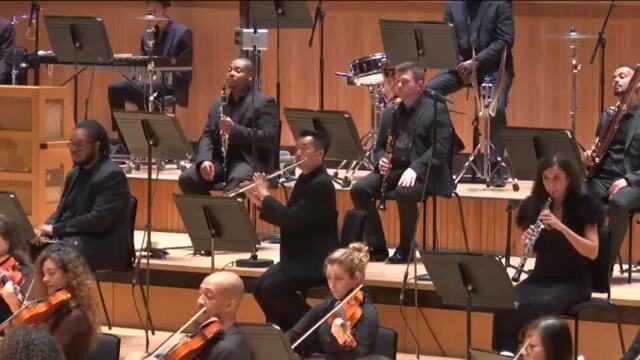 Chineke! Orchestra plays Florence Price Symphony No. 1 in E minor
Last year, American conductor Jonathon Heyward was named the Baltimore Symphony's new music director, making him the first person of colour to direct the orchestra in its 106-year history.
The 29-year-old was this year named as one of Classic FM's '30 under 30' Rising Stars. He follows in the footsteps of the trailblazing Marin Alsop who leaves the symphony after her 14-year tenure.
Dworkin said having this representation on the podium, and behind the scenes at an orchestra, is more important than ever. "There is a plethora of conductors who can and do lead with an artistic vision," she said.
"Our orchestras must be ready to engage them and shift away from the version of musical chairs that has been characteristic of our practices thus far.
"Our decision-makers in most settings do not represent the communities we hope to engage, so the results cannot be expected to be different until that changes."
Read more: Kadiatu Kanneh-Mason: 'Black boys in state schools are not expected to pick up an instrument'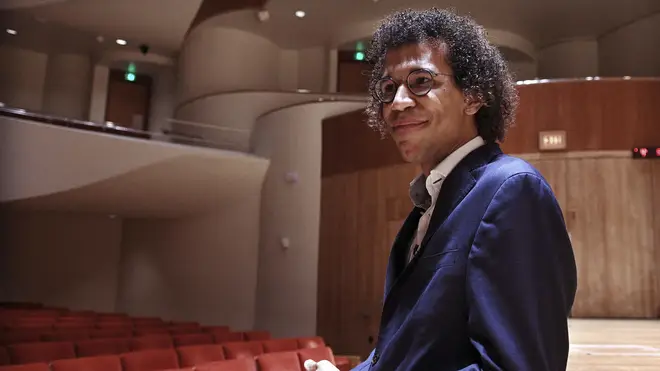 How Sphinx are changing the classical music landscape
Responding to Lizzo's donation, Sphinx wrote on Instagram that they were "deeply honoured and grateful for the unwavering support of the remarkable Lizzo!".
"We extend our sincerest appreciation for the recognition of our mission at Sphinx, empowering young Black musicians through the arts," they added. "Lizzo's extraordinary $50,000 donation from the Juneteenth Giveback will ignite new opportunities and transform lives."
Dworkin told Classic FM that Sphinx has already placed "nearly 150 Black and brown musicians in orchestras" during their 25-year history.
"And we know that there are many more," he added. "There has been some incremental progress, but in all areas, particularly, Black representation on stage, artistic leadership as well as executive leadership, we must do more decisive work as a whole field."
The organisation also runs several programmes supporting not only orchestral musicians, but also soloists, chamber musicians, and future arts administrators through the Sphinx LEAD (Leaders in Excellence, Arts & Diversity) programme.
"The program nurtures talent in the executive suite," Dworkin said. "For example, the field needs to begin by looking for and identifying candidates they are not accustomed to seeing. That is a fundamental shift and we all need to be ready to make it."
Read more: Cellist Sheku Kanneh-Mason: 'Growing up, I didn't know of many Black classical musicians'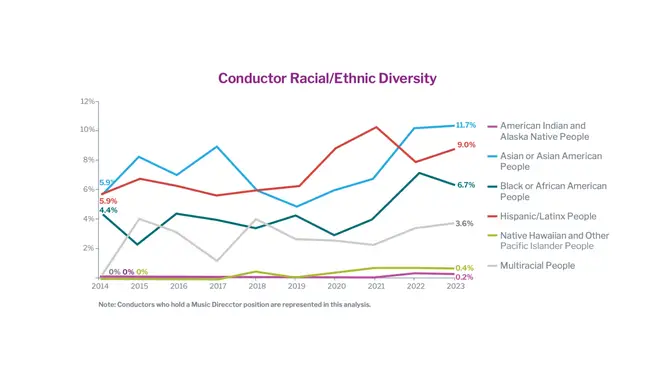 Dworkin believes that "through active recruitment, through authentic inclusion and ultimately, through entirely changing our hiring practices" the figures seen in the League of American Orchestra's recent diversity report could improve over the next 10 years.
"The big takeaway [from this report]," Dworkin explained, "is that the field must ask itself how it sees its artistic collectives in this century. Should our orchestras reflect our communities? Do we agree that excellence is impossible without representation? If so, then our practices, searches, and hiring decisions must change to reflect those goals.
"Such results are attainable: we have seen orchestras innovate during the lockdown in unimaginable manners. We can do so now, again, for reasons that will have a lasting impact on our ability to be relevant, and our ability to exist.
"There has been a change in repertoire representation, which is great. The time to lead in every other way is now upon us."