Hereford organ visits London with The King's Consort
17 August 2012, 11:47 | Updated: 5 January 2017, 17:35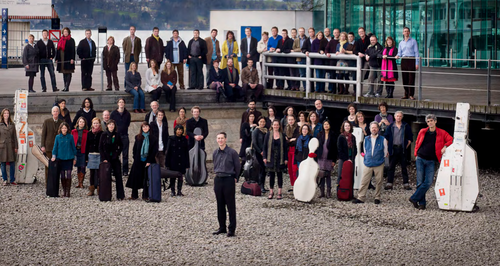 The King's Consort are transporting Hereford Cathedral's organ to St Jude's Church in London next month – with the help of new digital technology.
Despite being more than 130 miles away, the pipes of Hereford Cathedral's organ will be heard in London on 20 September. It's thanks to the King's Consort, who are using the instrument on their new album of British choral music, launching their new classical music recording label, VIVAT.

Organ lovers will be pleased to note Hereford's 1892 Willis organ won't be uprooted. It's all down to cutting edge digital technology called Hauptwerk, where each pipe from the instrument is sampled and recreated digitally via an organ console and a computer.

Conductor Robert King said: "It's unbelievable. When the purists say 'it's not the real thing' – it is! If you want an F sharp on the Willis organ, you press the button, and you get an F sharp on the Willis organ. We're doing exactly the same thing, only with the help of an amazingly powerful computer."

Soprano Carolyn Sampson will join bass David Wilson-Johnson, the choir, and musicians from 15 nations playing on period instruments, including an original bass clarinet from 1900 and six English trumpets from the 19th Century. The album of music by Stanford and Parry will be released in February 2013.