Double basses aren't supposed to look like this: string orchestra's instrument destroyed during flight
12 August 2016, 15:51 | Updated: 4 January 2017, 12:25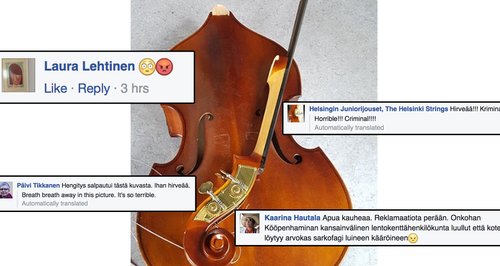 The Helsinki Strings boarded a flight to the Faroe Islands for a concert, but when they arrived one of their double basses had been quite shockingly damaged.
The ensemble posted a picture of the damage to one of their double basses on their Facebook page:
The picture shows a double bass completely snapped at the neck. The ensemble were flying to the Faroe Islands from Finland via Copenhagen on a Finnair flight.

Many incidents of instrument damage during flights have been reported in recent months, along with reports of musicians receiving unfair treatment at the hands of airport security.