Designs for £288m London concert hall unveiled in new animation
21 January 2019, 16:40
A first look at the design for Square Mile's £288m Centre of Music was revealed this morning.
The proposed new building contains a 2,000-seat concert hall and will act as a 'welcome point' for London's new Culture Mile, which will stretch from Farringdon to Moorgate.
The concept designs were developed by New York-based architects Diller Scofidio + Renfro and released by the project's three partners: Barbican, London Symphony Orchestra (LSO) and Guildhall School of Music & Drama.
They are collaborating with the City of London, which has contributed £2.49m in funding to develop the plans. The building is part of an attempt to build a 'culture mile' in the city.
Sir Simon Rattle, LSO's music director, has championed the project, saying: "The idea that there can be a new cultural centre in London, in Culture Mile, and that in the middle of it, a truly great international, modern concert hall of our time, equipped for everything of this age, is very exciting — a sign of London as a dynamic cultural city, at a time when we are going to need this more and more."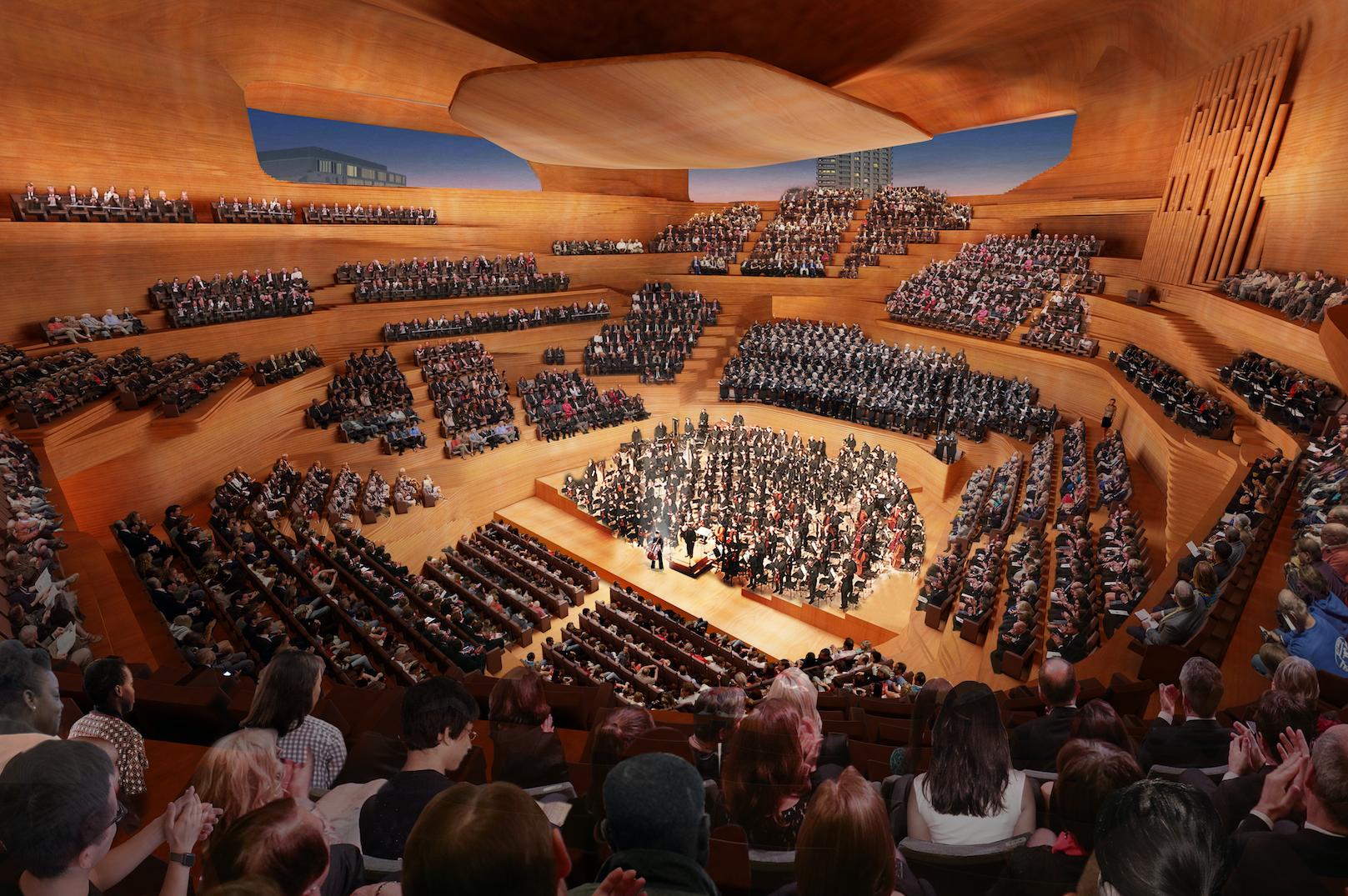 The proposed location for the centre is 140-150 London Wall, which currently houses the Museum of London. The site will soon be freed up, when the museum is moved to the western end of Smithfield Market.
The centre is expected to be a hub for music performance and education in the city. It will include major new features such as glass panels and acoustically controlled pods around the concert hall, allowing the public a glimpse into the music-making process without necessarily buying a ticket.
Elizabeth Diller, the founding partner of Diller Scofidio + Rentro, described the design as "transparent, porous and welcoming – basically, everything that the north entrance [to the Barbican] is not.
"There are so many gestures to exterior life. With or without a ticket, it's a place to be, a place to share ideas and music. It's very transparent, and very different from the Barbican hall today."
Technology is also expected to play a big part in the centre, with possibilities for projection mapping and world-class acoustic quality provided by Nagata Acoustics, who have previously assisted in the design of Kawasaki Symphony Hall and the Walt Disney Concert Hall.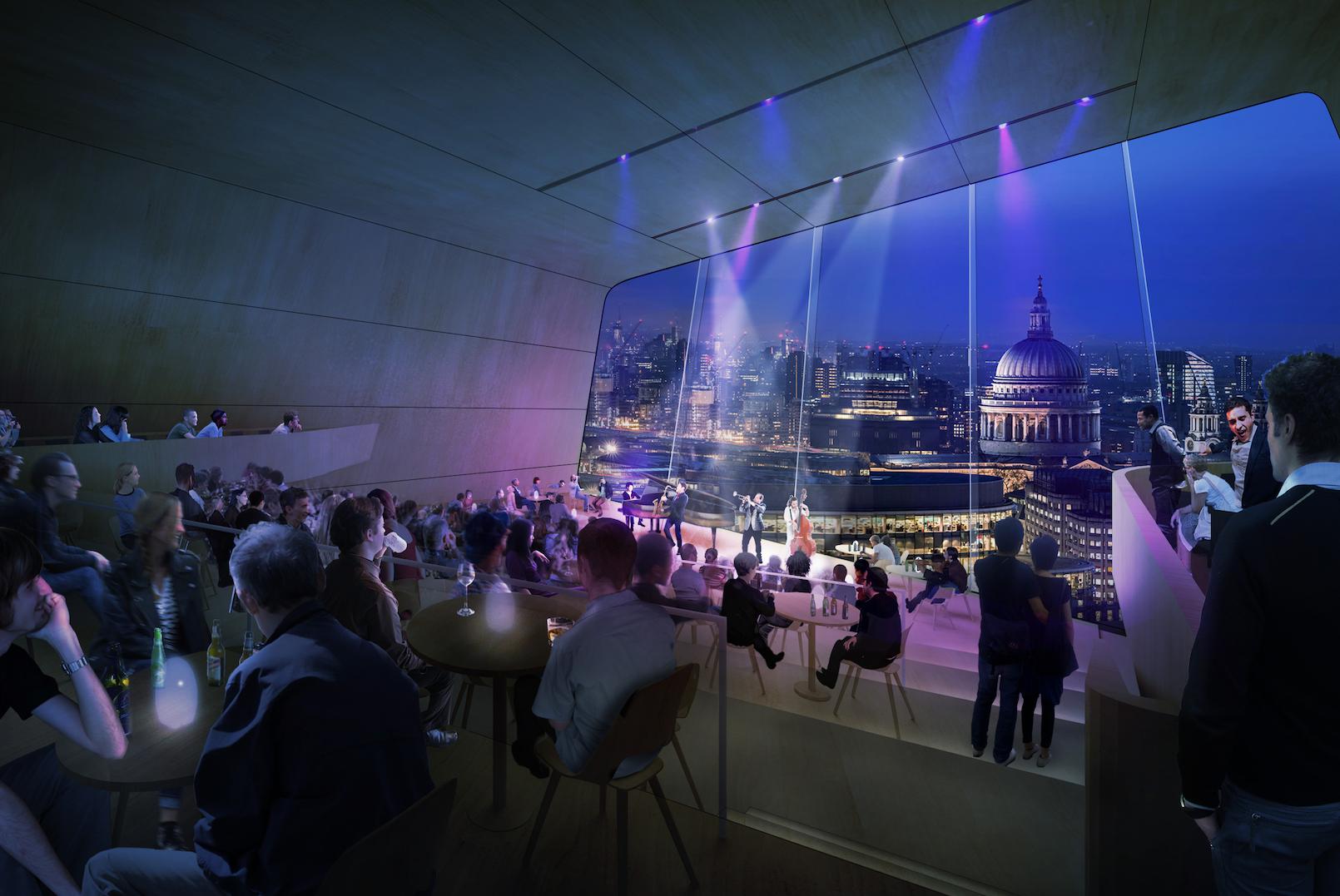 How will Brexit affect these plans?
At the press briefing for the new concept designs, Simon Rattle batted away concerns surrounding Brexit, saying: "It's important for us to remember there are other things going on in this country other than Brexit.
"It won't make anything easier, but we are trying to deal with something else at the moment. I think we also have to place our confidence in the extraordinary cultural life of this country, and support it."
The centre would be run by the Barbican, it would be the home of the LSO and the base for the Guildhall School's new Institute for Social Impact.
It is estimated that the building work will take about four years but it can only start after the Museum of London is relocated, which is expected to be around 2023.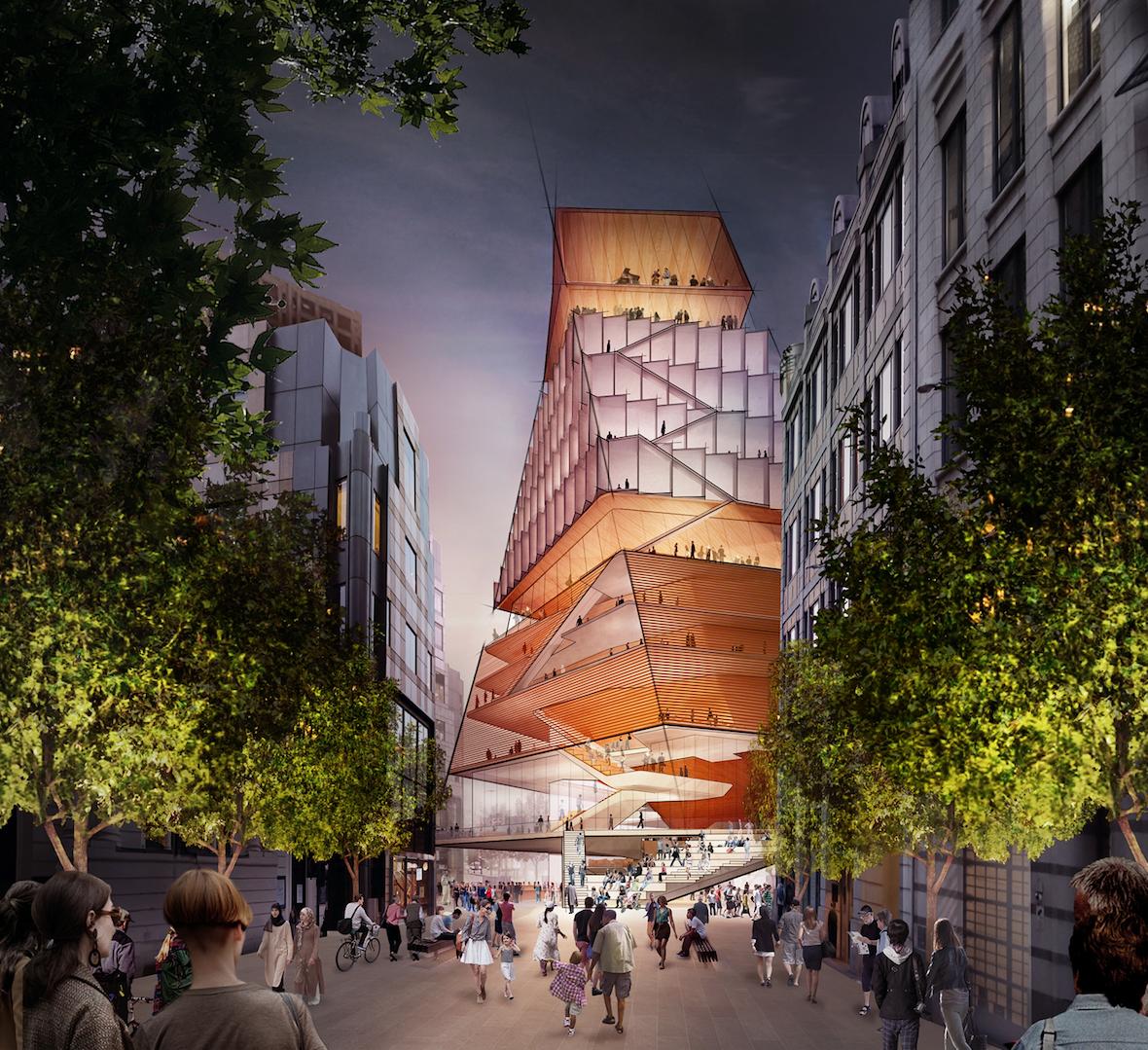 What does the music world think?
The acclaimed conductor Sir Roger Norrington, best known for his work with early music, told Classic FM:
"Well I wouldn't mind a new concert hall in London – we don't have a good one. Of course the Royal Festival Hall has improved, the sight-lines are great but the sound is not amazing. I think it would be fantastic if there was another hall – I'm used to a lot of very wonderful halls in other parts of the world."
Vladimir Jurowski, the Principal Conductor of the London Philharmonic Orchestra, one of the Southbank Centre's resident orchestras, also said he thought a new concert hall in the city could only be good news.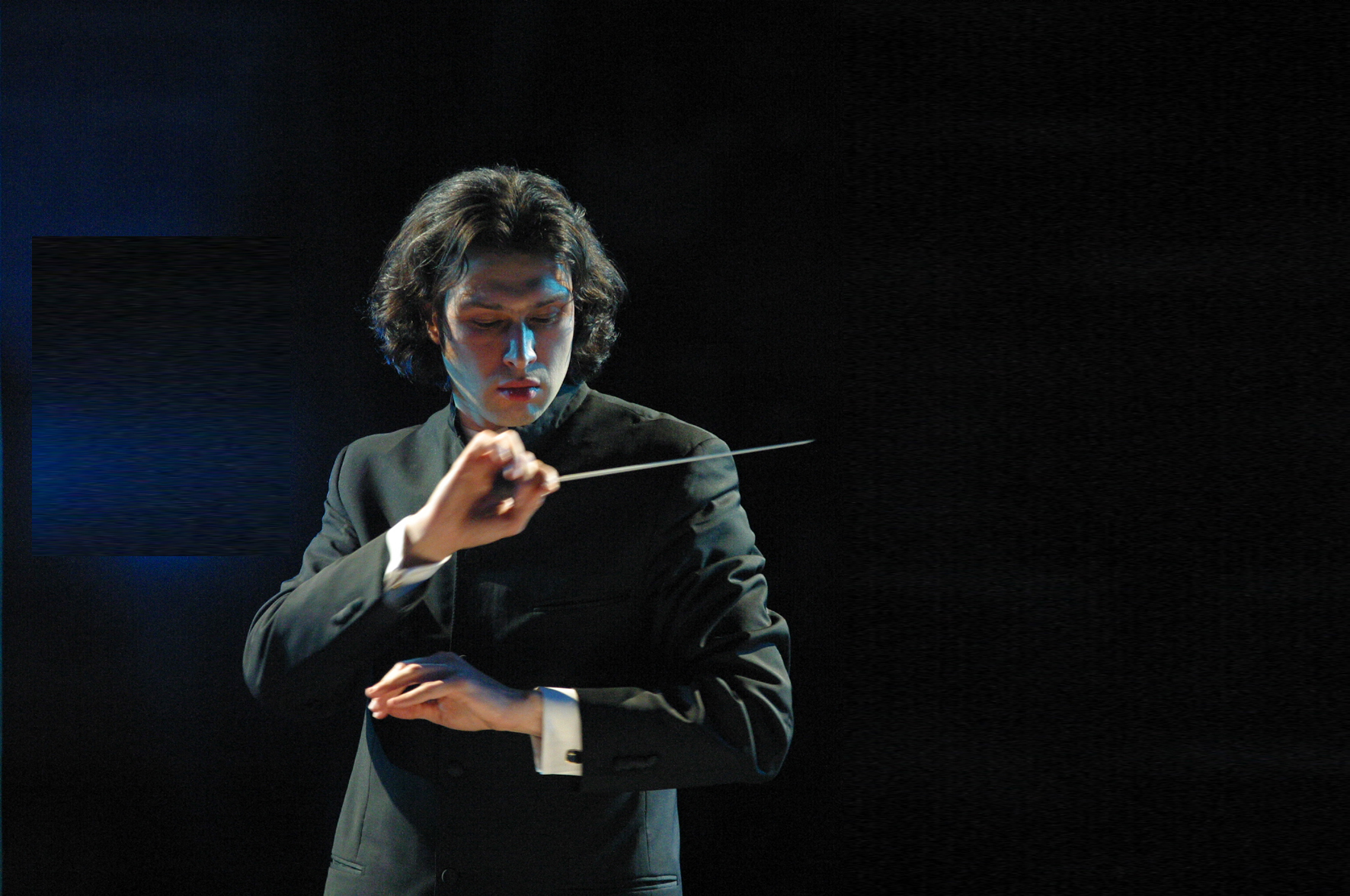 "Well I certainly think another great concert hall is always great news – there can't be enough of them," he told Classic FM. "But the creation of a new concert hall can't and shouldn't undermine the existence of all the other ones."
His comments follow the publication of an article in the Guardian by cellist Julian Lloyd Webber, in which he said:
"Just because a concert hall doesn't bathe its performers in a comforting wash of sound doesn't mean it is not a good hall for the listener."
Where has the idea for a new London concert hall come from?
Before conductor Sir Simon Rattle became music director of the London Symphony Orchestra in September 2017, he put the case very strongly for a world-class concert hall for London.
"The music-lovers of London and the country would deserve to have something where… the orchestras can flourish," Rattle said in an interview. "You have no idea how wonderful an orchestra like the London Symphony Orchestra can sound in a great concert hall."
Who's backing it?
Plans for the capital's proposed new concert hall stalled in November 2016, when the Government pulled funding for a detailed study into the business case for the project.
A few months later, the City of London Corporation announced it would be providing £2.5m to complete the business case, to test the viability of building the centre.
Nicholas Kenyon, managing director of the Barbican said: "Our vision to deliver a world-class Centre for Music for the 21st century that provides access to great music to the widest possible audience remains unchanged, and we are looking forward to working with the City of London Corporation and a wide range of partners to explore how this vision could potentially become a reality."
But London already has a load of concert halls…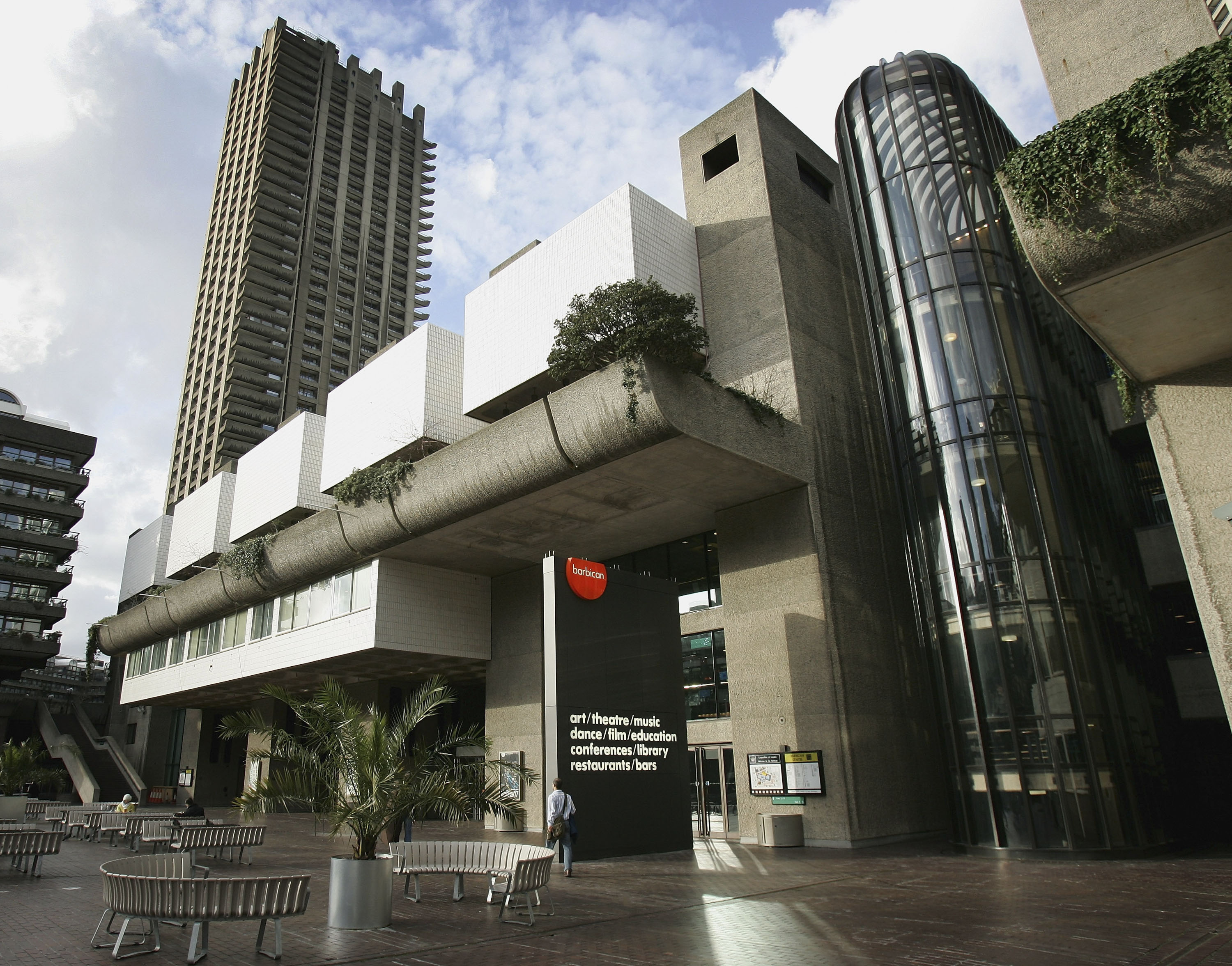 Yes. There's the Royal Festival Hall at the Southbank Centre, the Barbican (pictured above) – where Simon Rattle recently performed with the Berlin Philharmonic – the Royal Albert Hall, Cadogan Hall, Wigmore Hall, King's Place, LSO St Luke's, to name just a few…
But it's widely thought that the two main orchestral venues – the Barbican and the Royal Festival Hall – don't have acoustics to measure up to venues such as Symphony Hall Birmingham (a project Rattle also spearheaded), and great European halls such as Berlin's Philharmonie and Amsterdam's Concertgebouw.
Is anyone against the idea?
When the project was first announced, cellist Julian Lloyd Webber bemoaned the fact that, 60 years after it was built, "we are being told that the Royal Festival Hall is no longer good enough… nor any other concert hall where orchestral concerts are heard in our capital city".
He asked in the Guardian: "Can this really be true? Or are classical music's luvvies being a mite too sensitive?"
Lloyd Webber said the Royal Festival Hall is difficult for performers, because the "the slightest mistake is immediately heard". But for the same reason, it's great for the audience, who are able to hear delicate musical phrases. "It is no coincidence that some of the greatest performances I have ever heard have been at the festival hall," he concluded.
Meanwhile, The Telegraph's music critic Ivan Hewett wrote a piece called 'Sorry, Simon, London doesn't need another concert hall'.
"Great art and music is created by people, not buildings… Spending many millions to build a hall to get a few more seconds' reverberation time, and show that we're keeping up with Paris, Copenhagen, Lucerne etc is an indulgence we just don't need in straitened times."
And there has been lots of comment on Twitter:
The @cityoflondon has invested another £2.5m. (Cough: that's less than 1% of what's needed)

— Neil Fisher (@nfmusic) January 21, 2019
What I genuinely don't understand is why London really needs another concert hall when the venues it already has are often playing at well under capacity and our wonderful orchestras often struggle to get bums on seats. But maybe I'm missing something?

— Elizabeth Atherton (@ElizAthertonSop) January 21, 2019
Wow, the proposed new City of London concert hall is going to be A LOT bigger than I thought. pic.twitter.com/tRd2knA4DD

— carole holden (@film_und_foto) January 21, 2019
Ex-Mayor of London Ken Livingstone and former culture secretary David Mellor also weighed in on the debate, arguing that Simon Rattle should be finding the money himself by working with the LSO, rather than using it as a bargaining tool.
What do you think? Is London crying out for a new concert hall or could the money be better spent on other things?