Dame Kiri Te Kanawa and Vladimir Ashkenazy honoured by Royal College of Music
12 March 2015, 15:12 | Updated: 13 March 2015, 15:28
The Prince of Wales presented legendary soprano Dame Kiri Te Kanawa and the iconic conductor and composer, Vladimir Ashkenazy, with honorary doctorates at a ceremony at the Royal College of Music.
The actor Edward Fox was also made an honorary member of the Royal College of music, along with the music critic Ivan Hewett and the chief executive of the Royal Albert Hall, Chris Cotton.
Dame Kiri Te Kanawa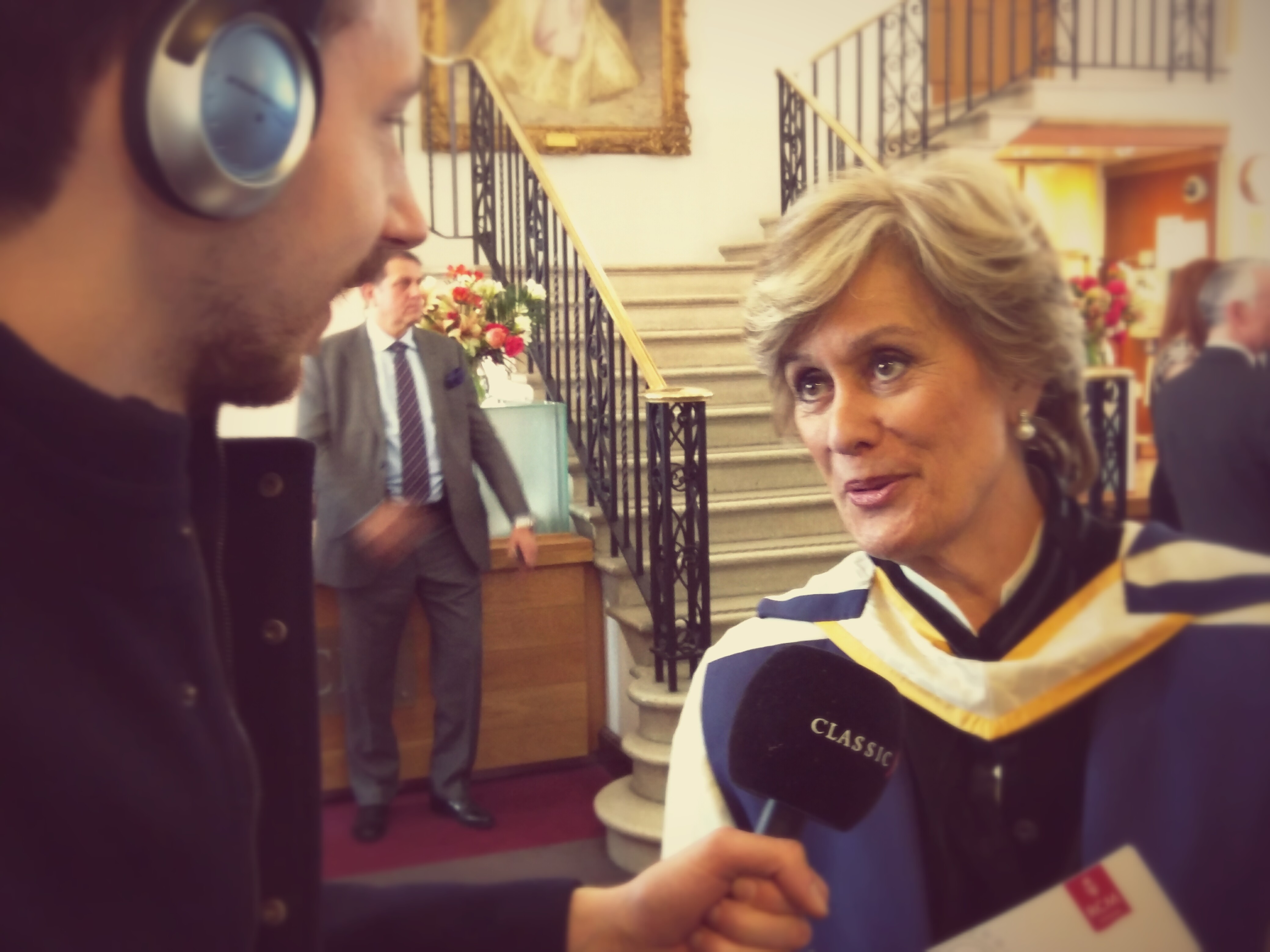 Speaking to Classic FM, the legendary soprano said she thought it was harder for young singers to break through to the top ranks:
"There are a lot of underlying problems, but I think extremely good ones can make it. I'd like to hope singers today can have the longevity I've had – I'm 71 now, so it's gone on for a long time." Listen to the full interview here:
Vladimir Ashkenazy
Vladimir Ashkenzay said to Classic FM: "I'm very grateful for this distinction, it's a great honour for me. I never expected anything like this, when it came about I was amazed. It's a very special day for me."
Edward Fox
The British actor, best known for his roles in The Day of the Jackal and the television drama Edward and Mrs Simpson, accepted his honorary membership of the Royal College of Music at the ceremony, before speaking to Classic FM. Listen to the full interview here:
Prince Charles also gave tenor Toby Spence and soprano Janis Kelly a fellowship of the Royal College of Music.
Dame Kiri also spoke of her pleasure at seeing a new portrait of herself, painted by Laura Quinn and recently unveiled by in the Royal College of Music.
Photos: Chris Christodoulou